I rarely play fivers these days, and I have a 2007 Fender American Deluxe Jazz Bass V. It's shown here with the original mint pickguard. I preferred black with the sunburst, and I no longer have the mint one. $1150 - no trades.
It was made in Corona, CA. It's got a smaller body, and the neck is 22 frets, with graphite stiffening rods, and rolled fingerboard. The electronics are 18 volt, with stacked samarium cobalt pickups.
I've been told that the step up is Custom Shop level and FMT.
Ten pounds on the bathroom scale. The width is 1-3/4" at the nut, and 2-7/8" at the 22nd fret. $1150 shipped. No trades.
The other bass pictured is also available, in another thread.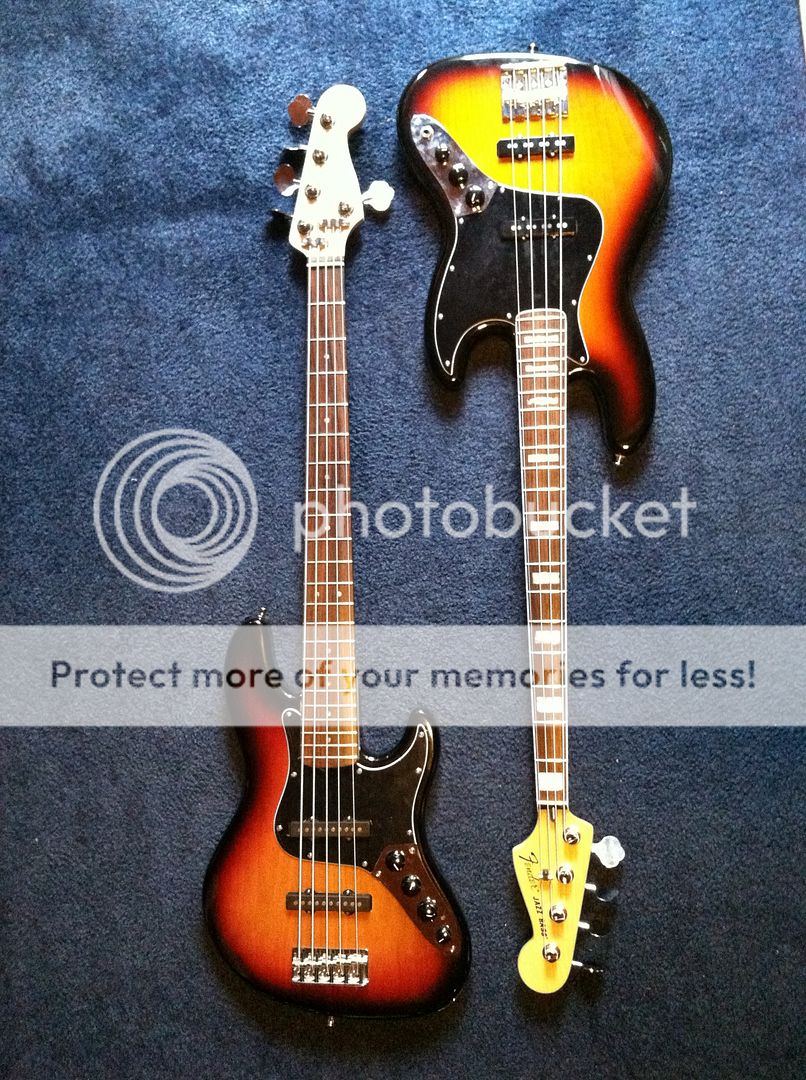 And here it is in some better photos, but wit it's previous mint guard...