PRICE REDUCTION
$175 SHIPPED
$150 SHIPPED
$125 SHIPPED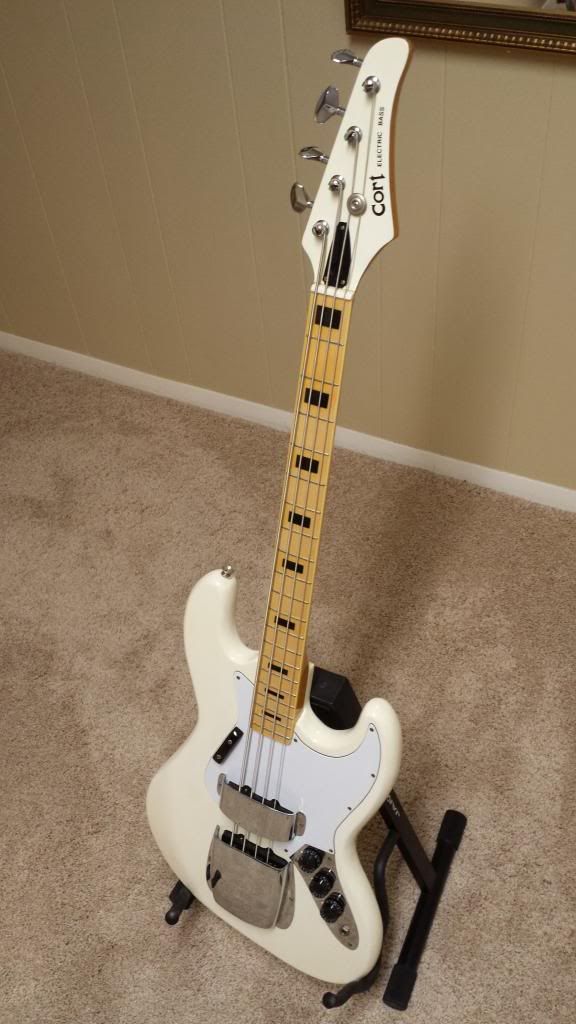 This is an old made in Korea, Cort SS Jazz bass with matching head stock and ashtray covers (or whatever they're called).
Before you read further, let me make a disclaimer:
I don't want to mislead anyone, but I've been given the impression, based on other instruments and what I've heard,
that the last two numbers on the sticker on the back of the head stock indicate the production year.
This may be wrong, but it's what I've been led to believe.
So decide for yourself, but it certainly looks like it could be almost 30 years old.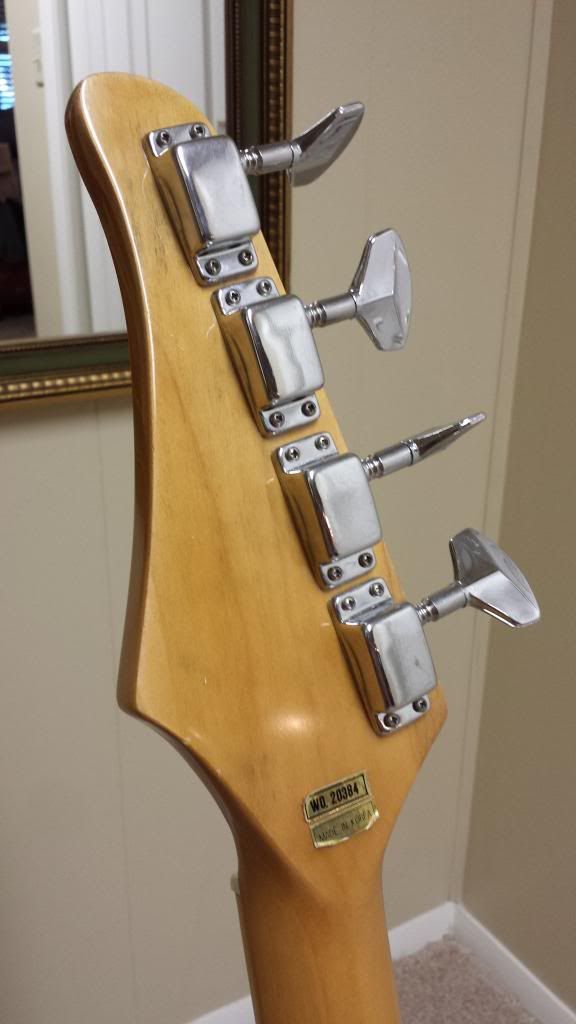 And it does have a sizable amount of damage at the bottom. It must have been dropped or something:
See all the photos of the bass here:
http://s207.photobucket.com/user/Rya...ry/Cort%20Bass
(Some of the pictures do not have the bridge cover on it, but both covers will be included with the bass.)
All electronics work. Tuners are good, other hardware is solid. It's wearing flats right now and sounds good through my Ampeg combo.
I like this little old instrument, but short scale basses aren't my thing.
As far as price goes, considering the damage to it, I think $150 shipped would be fair.
I may be interested in trading. I can add cash for the right deal, but I'm not looking for anything of high value.
Feel free to make me an offer.