Up for sale is one I thought I would never get rid of. I am the second owner and it has been in my possession for the last 12 years and was my main player up until a year ago. All original with original hard shell case, truss tool and wax. It weighs 9.2 lbs on my digital bathroom scale. MEC pickups and 18 volt preamp. Awesome Built in inset strap locks... you never have to worry about stripped out strap buttons again. The 7 piece neck is beautiful. There are just a couple of very tiny dings (if you can even call them that) that can not be seen unless the light hits it just right and a slightly worn spot where my thumb rested above the neck pickup. The MEC logos have worn off of the pickup covers & the black paint has worn off some on the bridge screws and saddles. Overall still great shape for a 13 year old. This a great playing and sounding bass, I just have discovered that the ergonomics of Warwick thumbs don't agree with me anymore. Sure it's a 34" scale, but something with the shorter upper horn/smaller body and how it hangs on a strap in relation to the neck makes them seem longer and gives my wrist problems.
$1,700 shipped. paypal
I prefer cash, but will consider trades. In an effort to thin the herd I will also consider trading 2 for 1. I also have a limited edition Warwick dirty blonde if the right trade presented itself.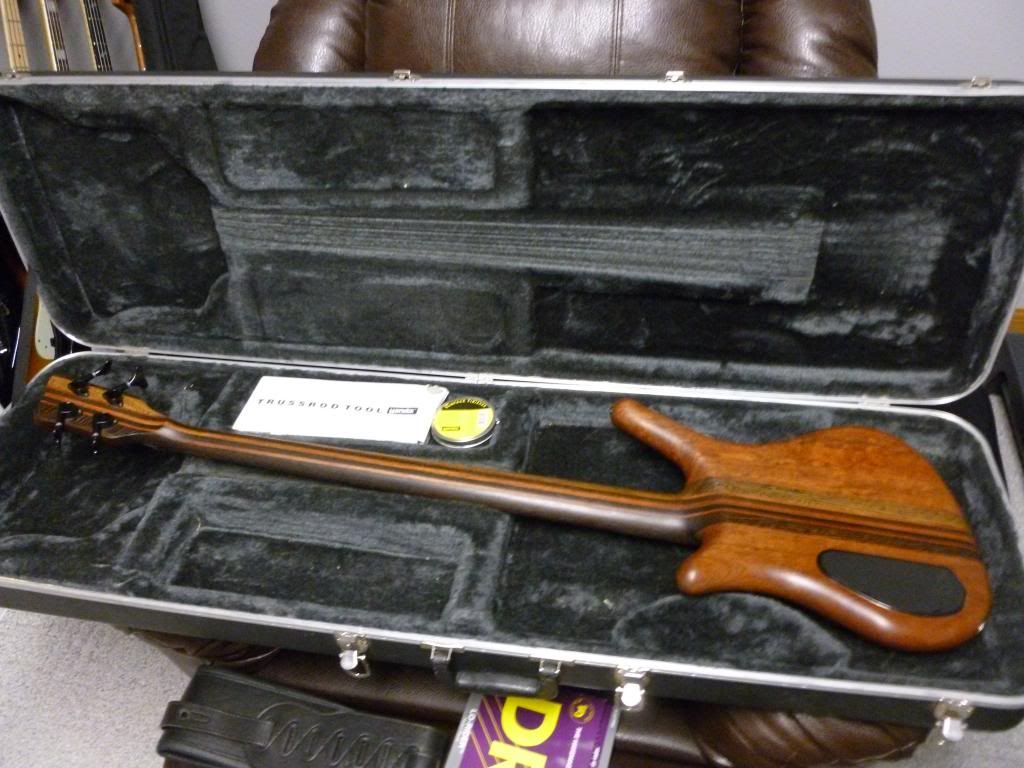 Additional pics here:
http://s1274.photobucket.com/user/Ja...k%20Thumb%20NT