2006 PEDULLA THUNDERBASS ET5
DESCRIPTION OF BASS
2006 Pedulla Thunderbass ET5
YEAR: 2006 (per SN & Pedulla website)
BODY: Maple with cocobolo top
NECK: maple with bubinga stringers
FINGERBOARD: Ebony
BRIDGE: 19mm
ELECTRONICS: Bartolini with Aguilar OBP-3 Preamp (all original electronics included)
KNOBS: Bubinga knobs from THG Knobs, including stacked knob for OBP-3. Original knobs included
TUNER KEYS: Bubinga tuner keys from THG Knobs. Original tuner keys included
STRAP BUTTONS: Currently using Dunlop dual-design straplocks. Original strap buttons included.
CASE: Original hard case from Pedulla, with key
EXTRAS: Truss rod tool, owner's manual, allen wrench for bridge adjustment
STRINGS: The bass is currently strung with DR strings (Hi-beams, IIRC), still relatively new. A backup set of used strings is included in the case.
SETUP: The bass is currently set up with higher action, but I am willing to perform a setup to your specifications or to factory specs (string height / relief)
NOTE: ALL ITEMS DESCRIBED WILL BE INCLUDED WITH THE BASS. THEY ARE NOT SEPARABLE.
PRICE: $2100.00 OBO (See below for payment options), shipping included
HISTORY
I purchased this bass used from Guitar Center in Cherry Hill, NJ in September 2007. I had a setup performed by Ron Ruggiero (Guitar Workshop, Philadelphia, PA) during Summer 2008. He raised the nut slightly, oiled the fingerboard & replaced the pickup spring. In an attempt to get a more aggressive sound, I had an Aguilar OBP-3 preamp installed, with Bartolini pickups (Summer 2012, work done by Glenn Marazzo, Bass Specialties, Ben Salem, PA).
CONDITION OF BASS:
Good. I used this bass as a gigging bass for several years. There are some scratches and dents. I captured these as best I could.
PHOTOS:
If there are any additional photos you would like to see, please let me know & I'll take & post them.
PAYMENT OPTIONS: Paypal, cash (for local pickup only). Cash discount of $100.00.
SHIPPING: Shipping will be by UPS. The extra hardware will be shipped separately, as it does not fit in the case. There is no additional cost.
Overall body shot (with bubinga tuner keys installed, prior to OBP-3 install):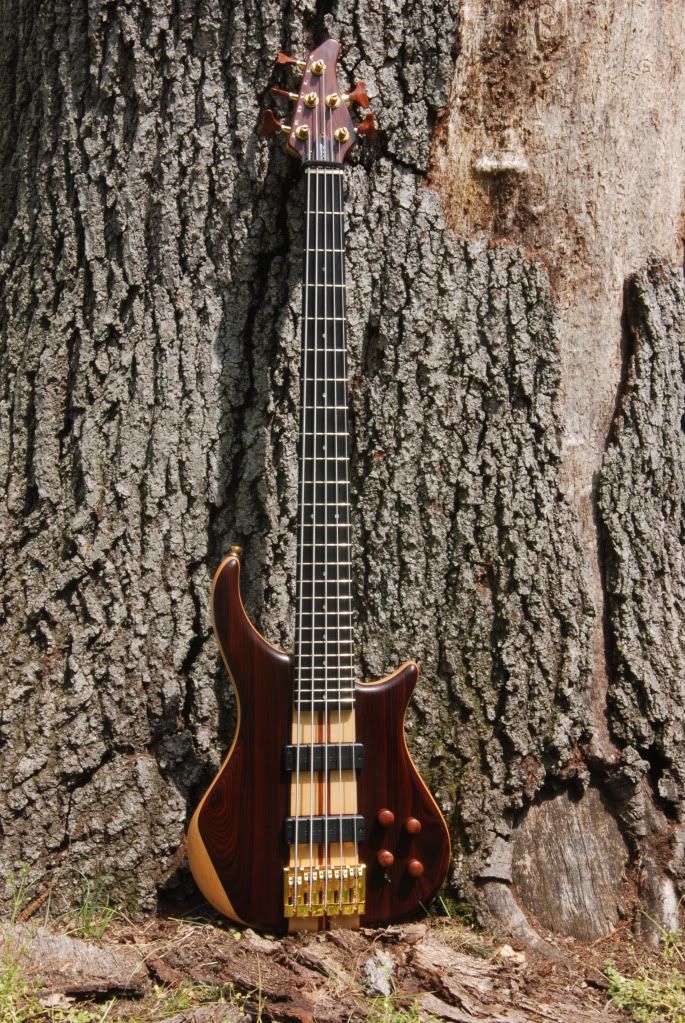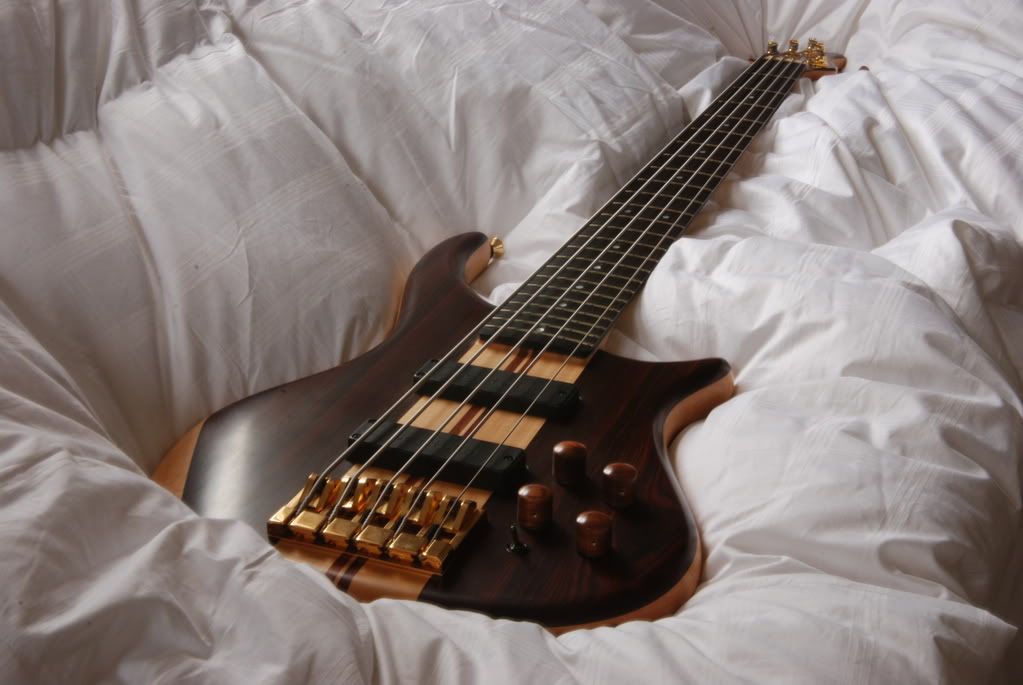 Headstock with bubinga tuner keys from THG knobs: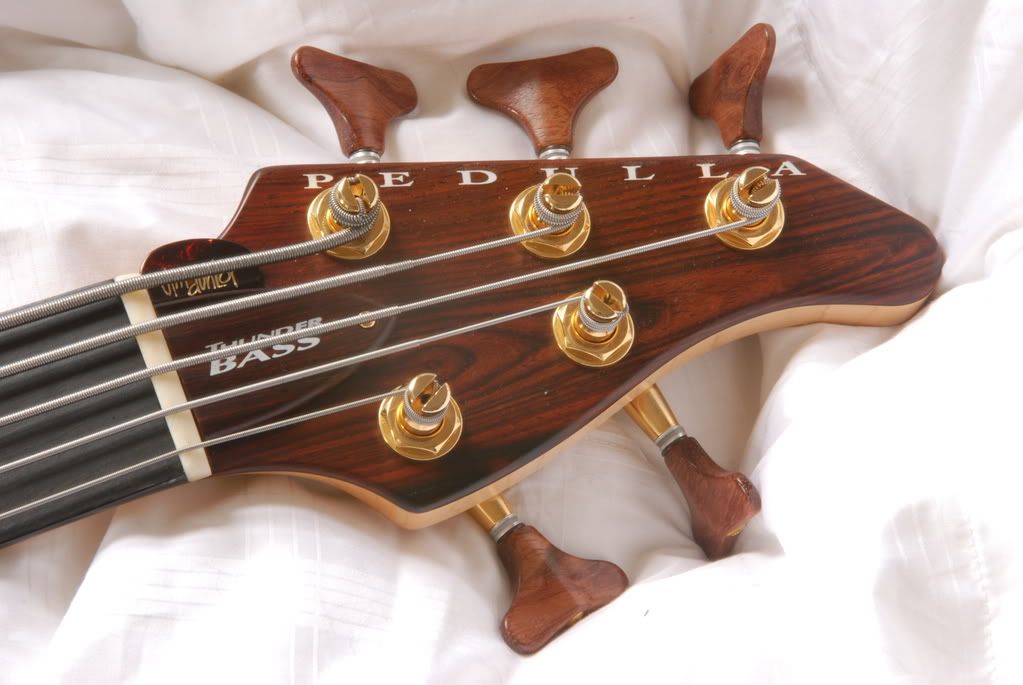 Body:
Scratch on fingerboard @ 3rd fret (pen included for size comparison):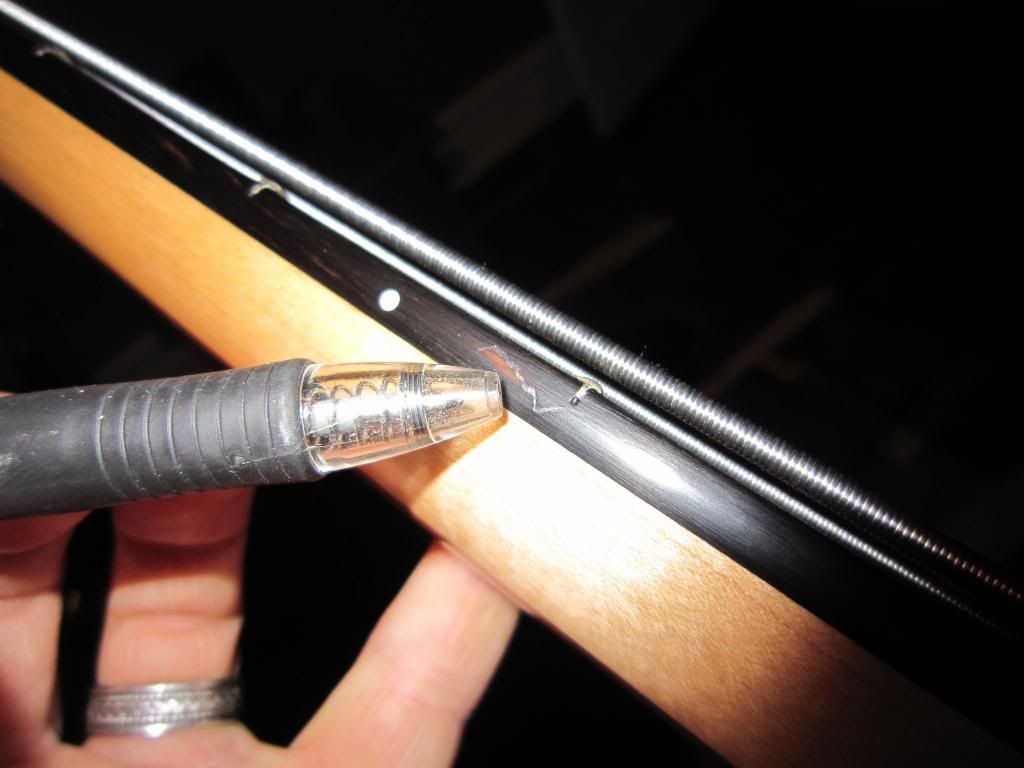 Dents in fingerboard (I don't know what caused these - the bass had these when I purchased it used from GC in 2007):
Small dent on front, near switch: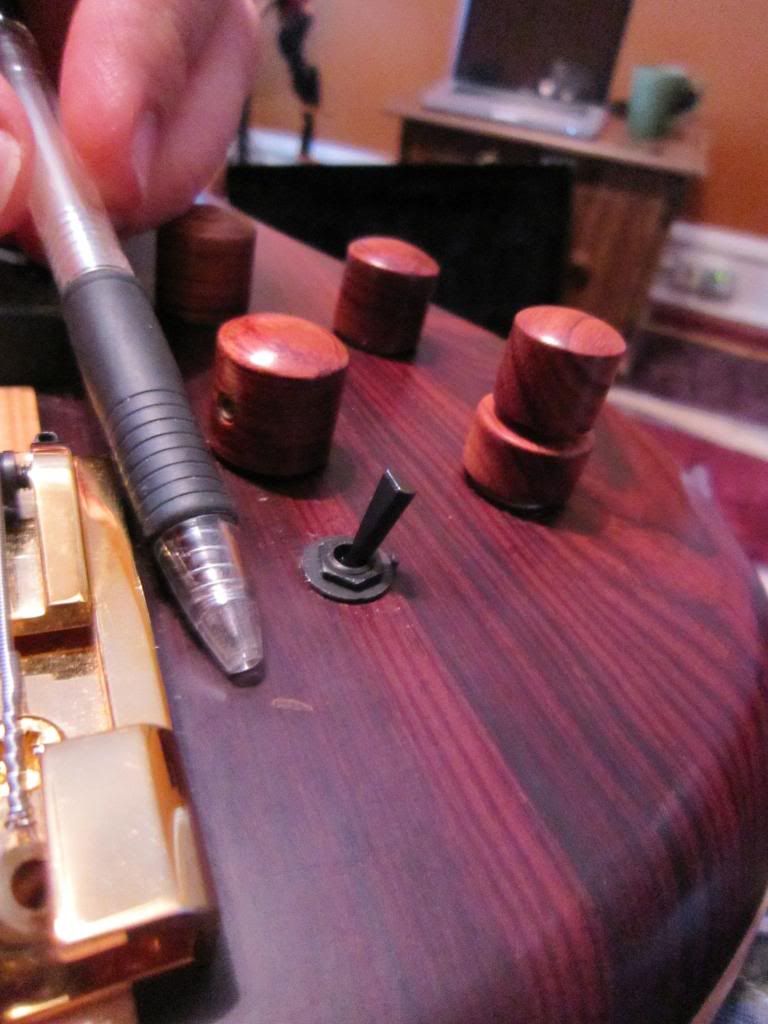 Small area of discoloration on back (pen included for size comparison):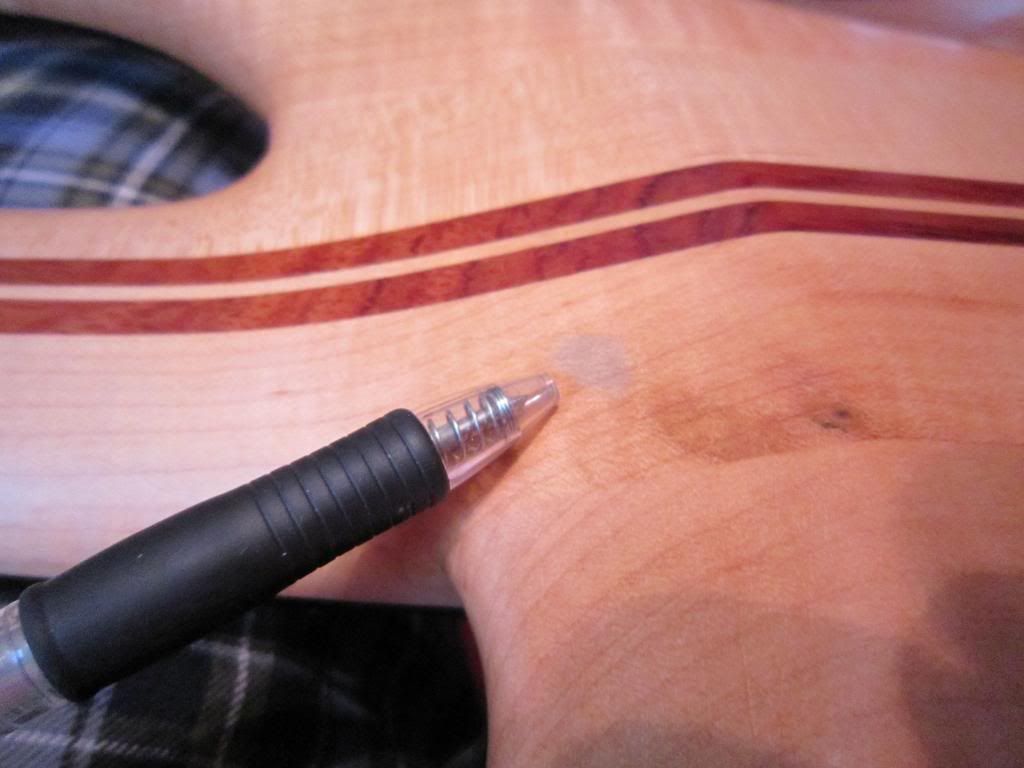 Two small dents on back (pick included for size comparison):
Showing condition of truss rod (excellent!):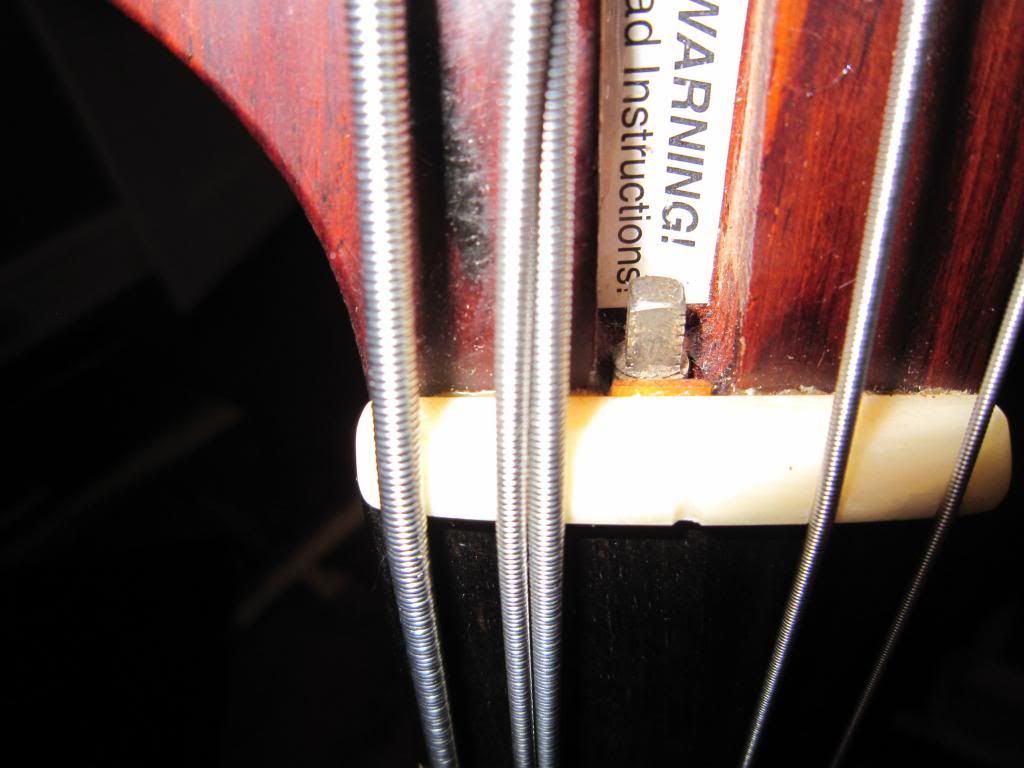 Showing electronics mod (Nice wiring, Glenn!):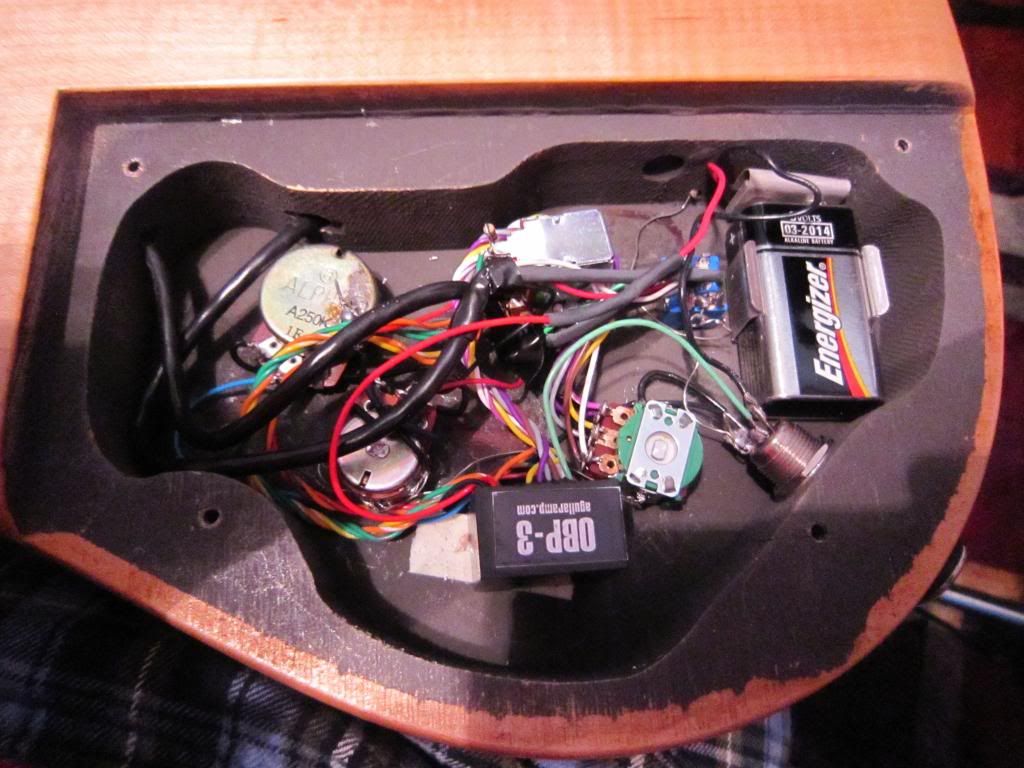 Original knobs with allen wrench provided with THG knobs: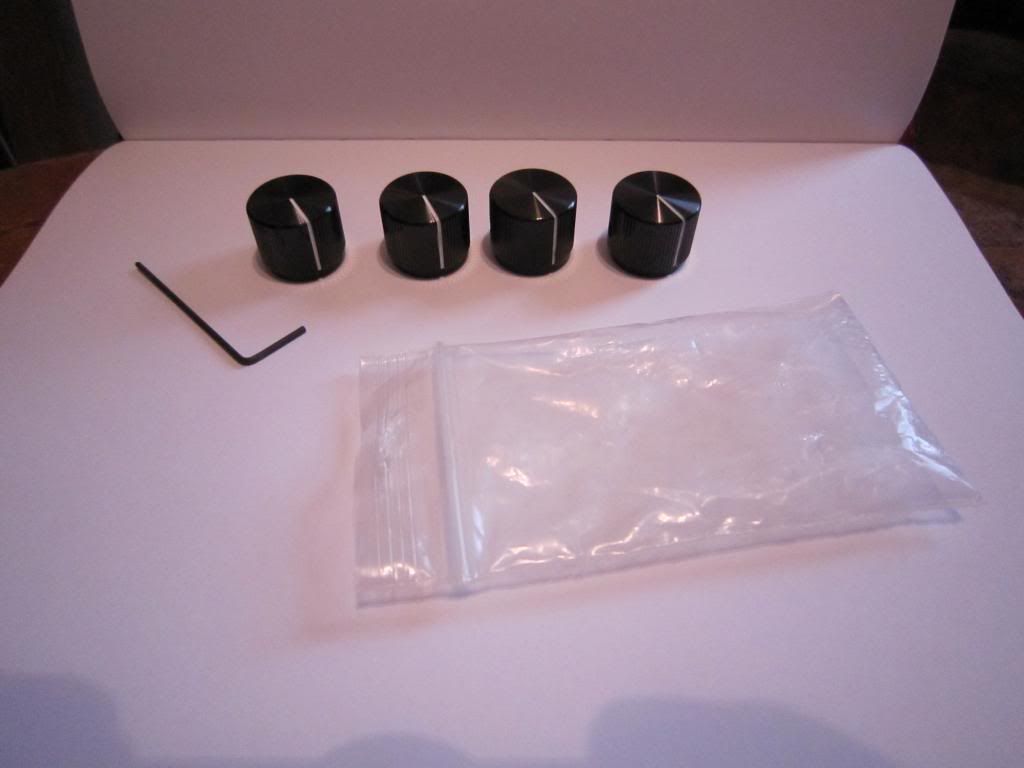 Stock pickups: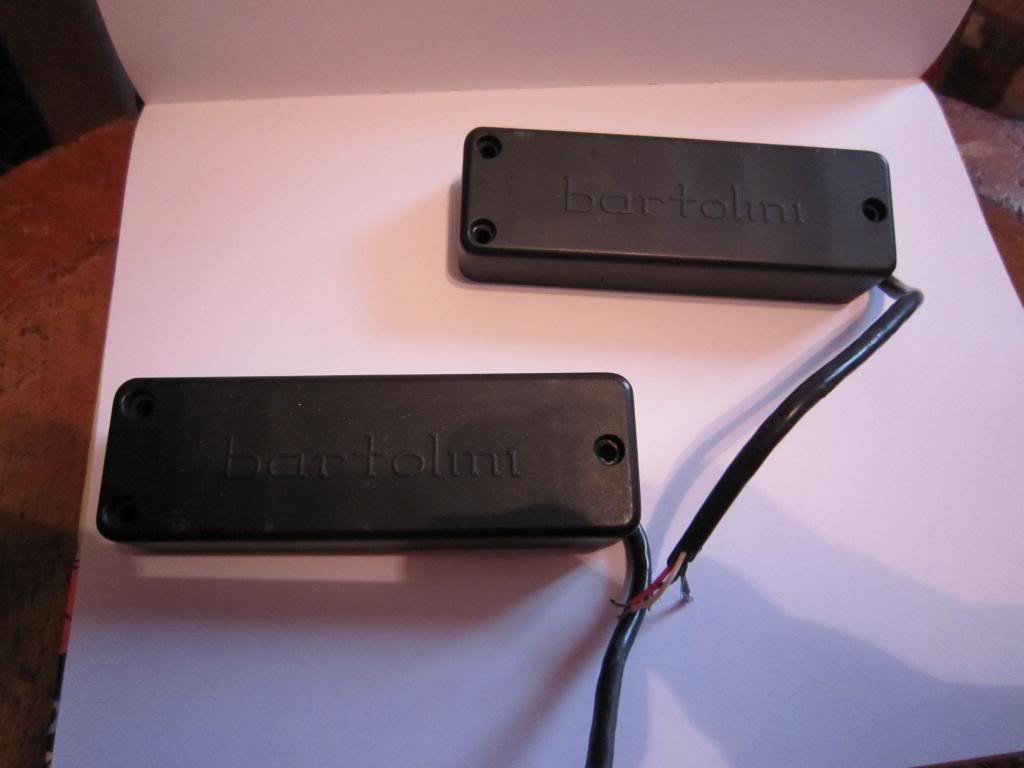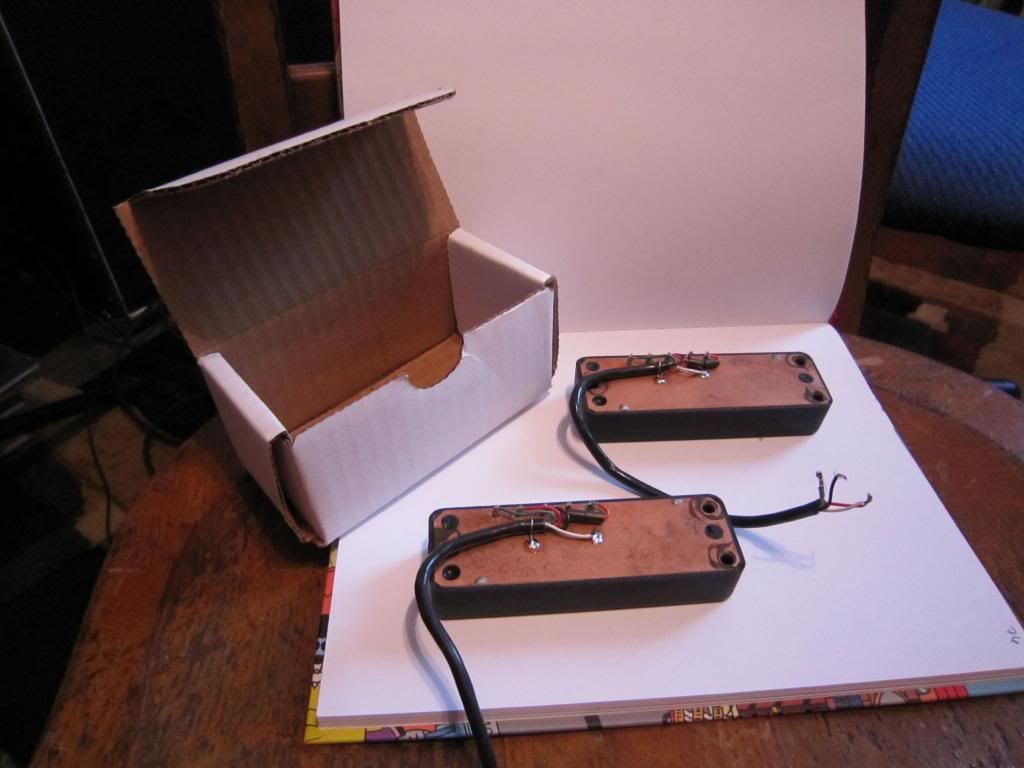 Stock preamp & "Thunderguts" module: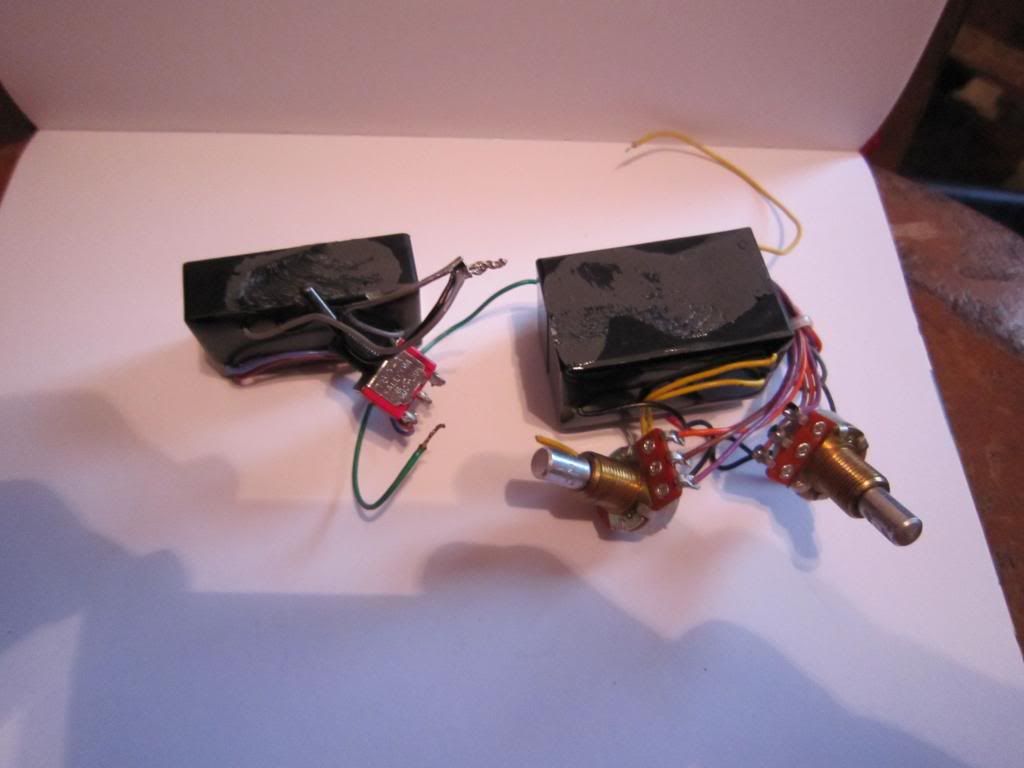 Labels & paperwork from new Bartolini pickups:
Original strap buttons & truss rod tool:
Bubinga tuner keys (not currently installed), a $135 value from THG knobs: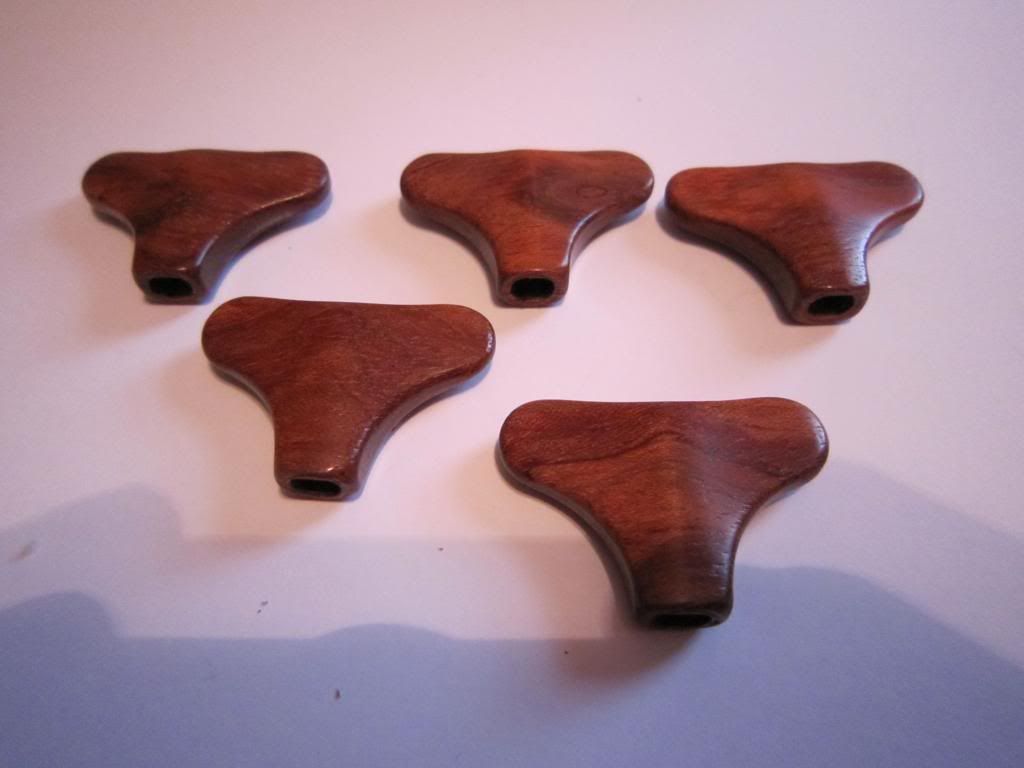 After I had the OBP-3 preamp installed & split shaft pot, I had one bubinga knob left over. Included with sale.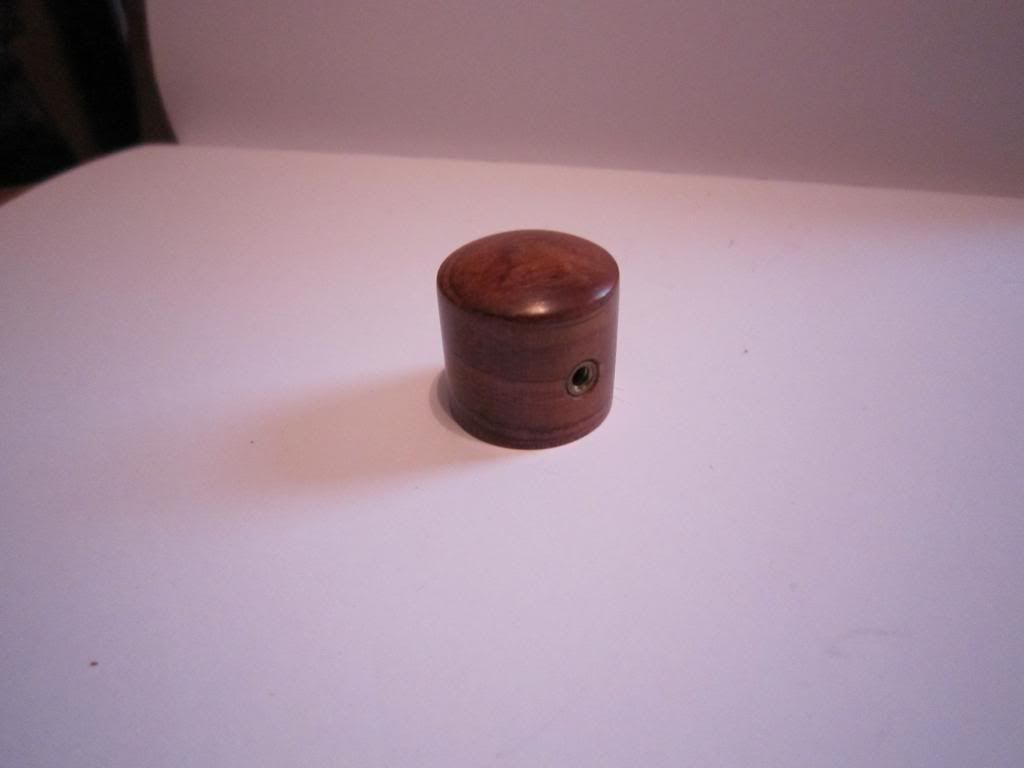 All the extra hardware / goodies that come with this bass: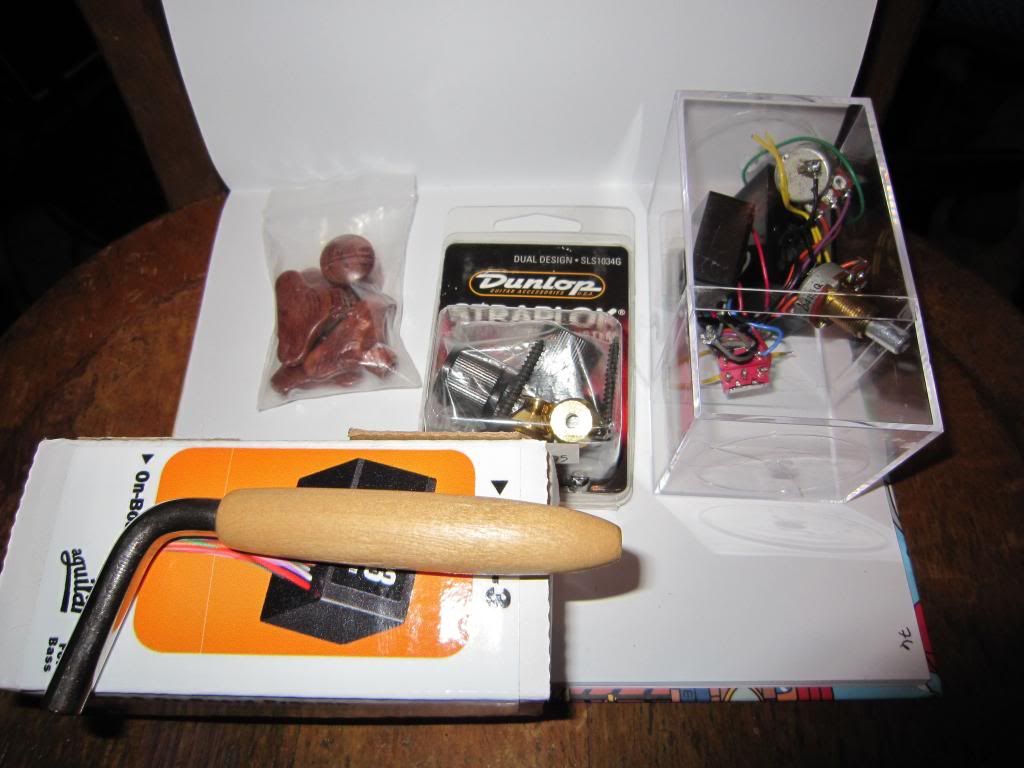 Empty case, with key for case: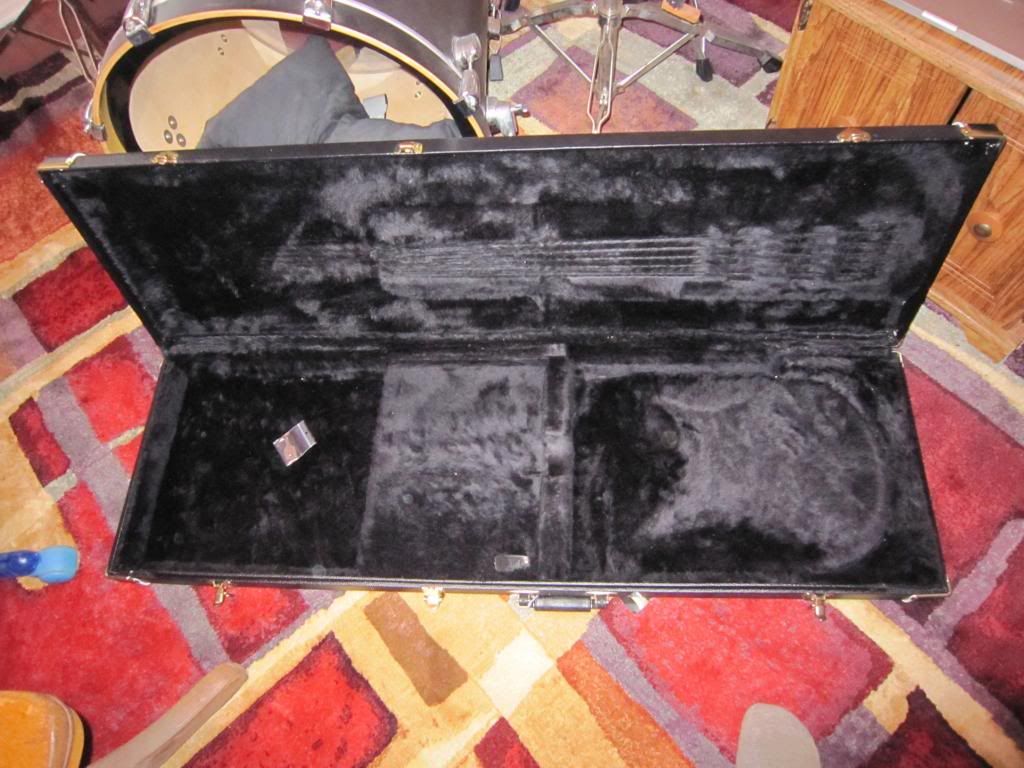 Case storage location, with extra set of strings: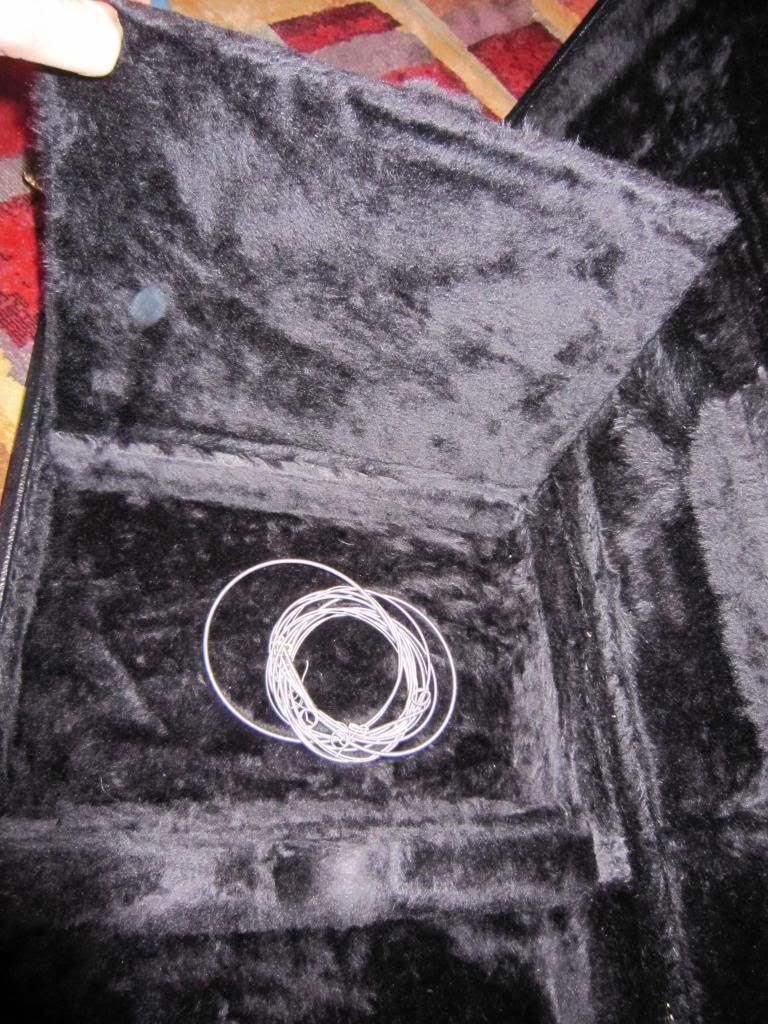 Straplock hardware (matches gold hardware on bass):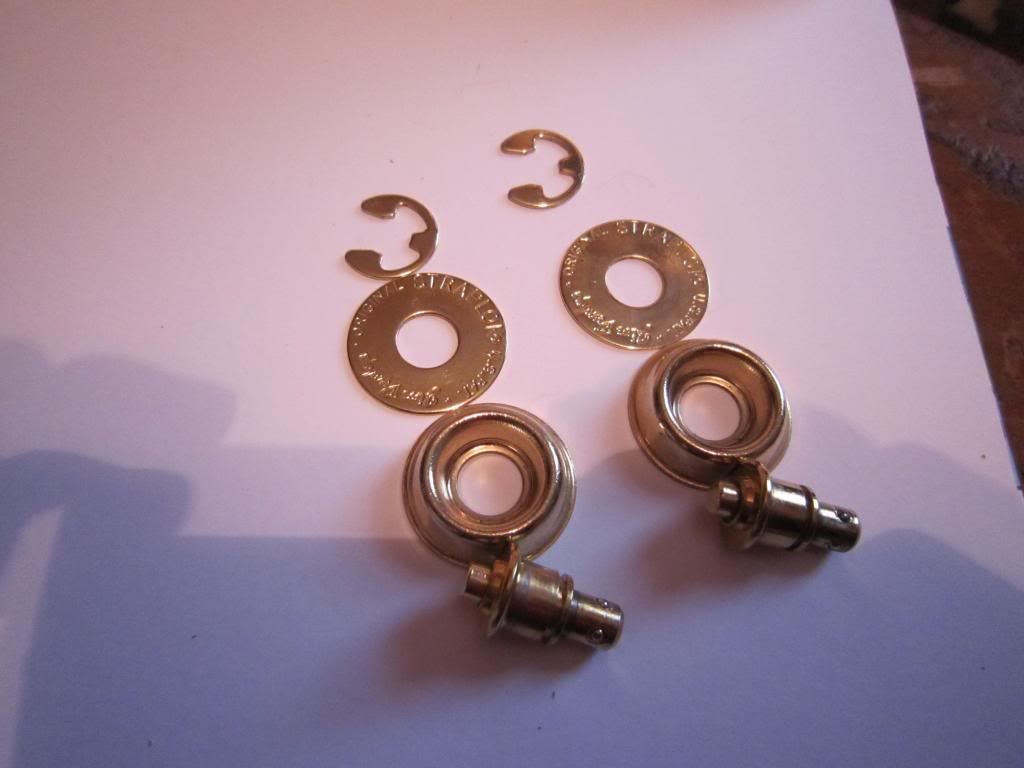 Logo on case: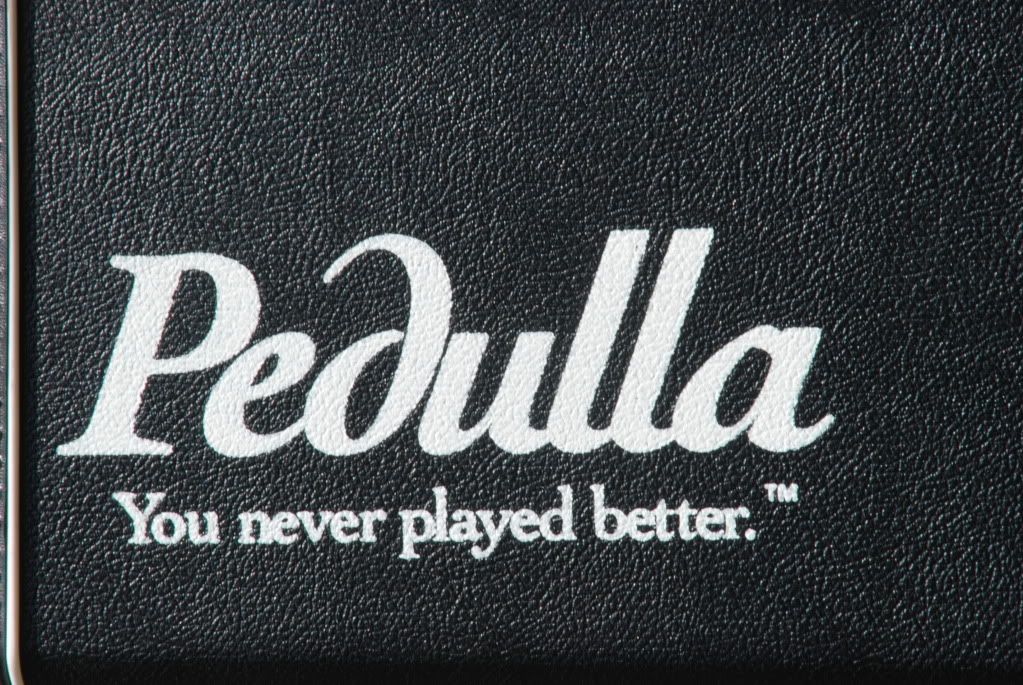 Label on end of case (label from GC):