I bought this DJ4 here on TB a couple of months ago and was planning on upgrading it with a white pearl pickguard from Jeannie's Pickguards. However, Gary recently posted his Lakland Skyline DJ4 upgraded with Chi-Sonics for sale and I couldn't resist. Consequently, this DJ4 is up on the block with no trades being considered at this time.
This 2007 Lakland Skyline DJ4 is in excellent condition and comes in sparkly Lake Placid Blue with a rosewood fingerboard and pearl blocks. It has the standard stock white pickguard and was made in Korea. Pickups are Lakland/Hanson. Weight is 9.6 lbs. and will be well-packed/shipped in a generic padded gig bag within a shipping box. The DJ4 is currently strung with DR Hi-Beams.
Asking
$800
shipped, CONUS and PayPal payment only. Thanks.
On to the pictures...
Headstock 1: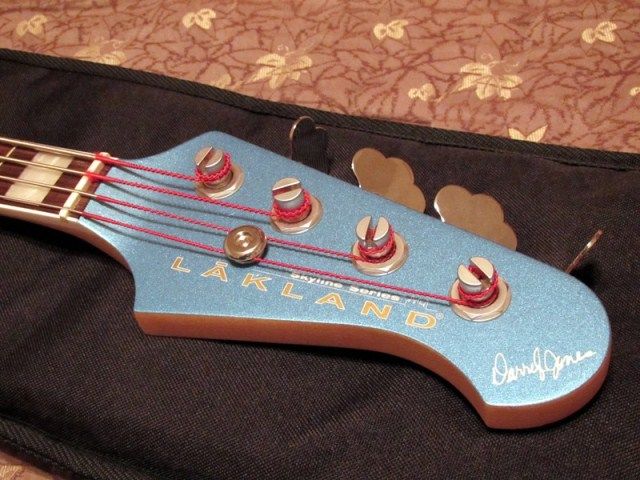 Headstock 2:
Body: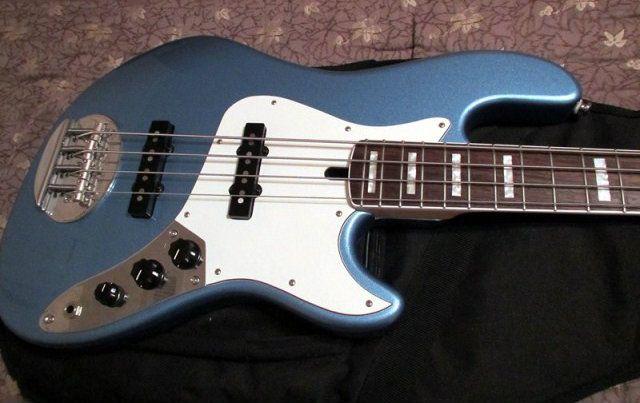 Full-On Front:
Full-On Back: