| | |
| --- | --- |
| djgibson | 03-12-2013 05:00 PM |
---
71/72 Precision Bass

I've had this for years, but I'm only playing Jazz basses now and it just sits and sits.
So, here's my 71/72 P-bass (based on serial number). 8.67 lbs. Non-original parts are: badaxx bridge and dunlop straplocks. As you can see, someone drilled out shallow divots in the body near the volume and in the headstock front by the G-string tuner. When I got it, there were a couple of plastic faux gems in the divots...I guess there was one in each divot at one time. I removed the remaining two. There are some divots in the fingerboard which have been professionally filled in and smoothed out (before it came into my hands)
Neck is the standard P-bass neck.
A lightweight, early 70's P-Bass with tortoise shell style original pick-guard and finger rest in the original old style treble side position. Sounds so very smooth and solid with a great James Jamerson sound. Strung with Pyramid flat wounds. Look at the wear in the finish...it's had years of honest play and love.
Original Case, has two replacement latches, and works well.
$1850 Shipped
No trades please! Great price...divots don't affect play-ability at all, but without those divots, I'd asking for a whole lot more money!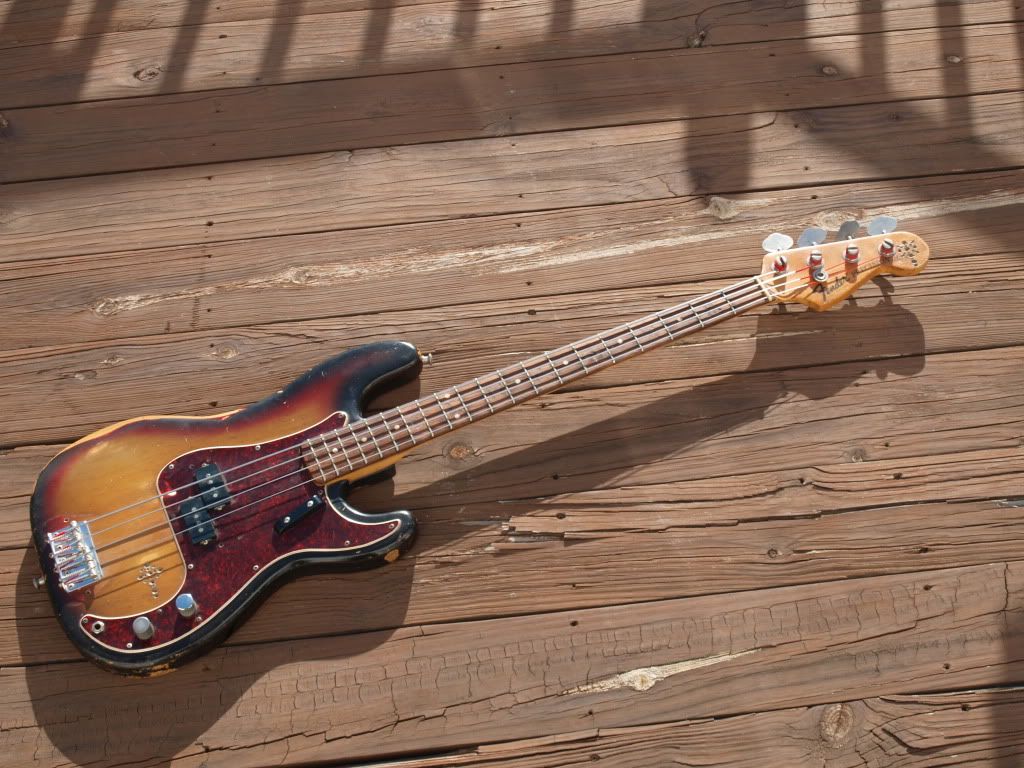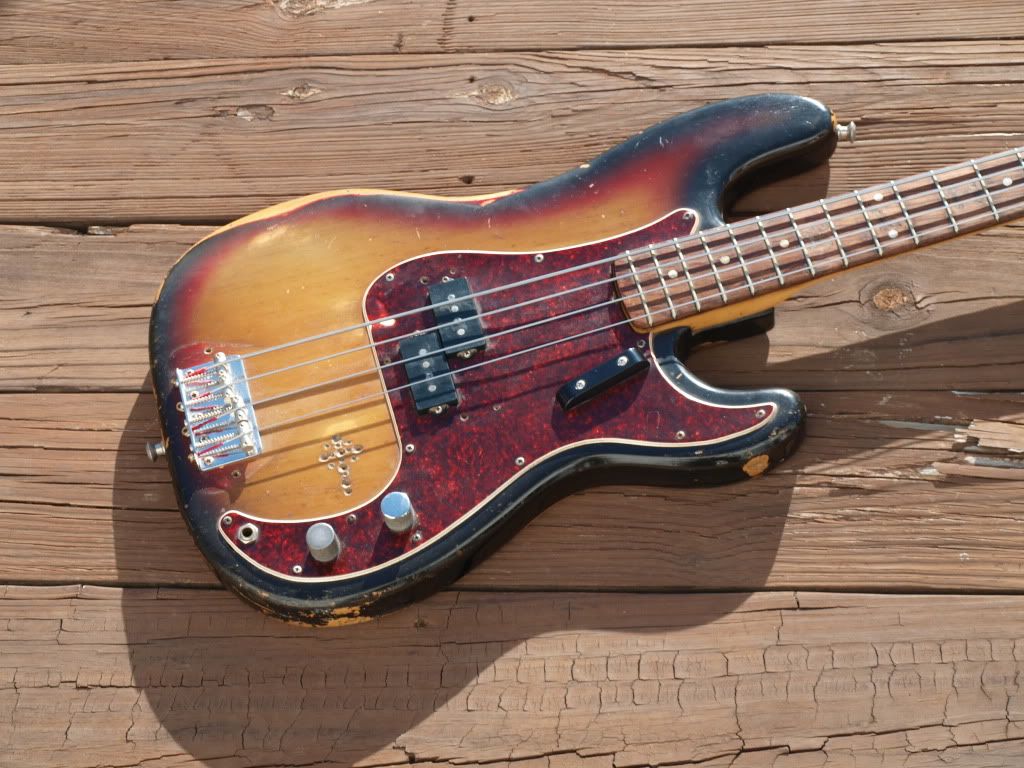 | | |
| --- | --- |
| djgibson | 03-14-2013 09:30 AM |
---
BTT

BTT
All times are GMT -6. The time now is

03:05 PM

.
Powered by vBulletin® Version 3.6.12
Copyright ©2000 - 2013, Jelsoft Enterprises Ltd.