For sale is a bass I assembled to pay tribute to the bass I used when I learned to play. A 1975 Fender P bass.
The bass was assembled from the following parts. Mighty Mite Swamp Ash body, Mighty Mite Fender authorized neck - Jazz 1.5" nut width, Schaller BML tuners. Fender USA pick guard. Fender bridge, Fender bridge and pickup covers, Fender "F" neck plate. CTS 250k Pots and SwitchCraft Jack. Fender '62 P pickup, and a Fender '75 replacement decal. Body is stained in a vintage Amber, and sealed with Howard's feed and wax. Weighs in just over 9 lbs. Neck is nice, fully working, and frets are like knew as all I've had on it have been flats, tape wounds or half-rounds. I have it in a Gator case and can include that in the sale.
Now for the pics...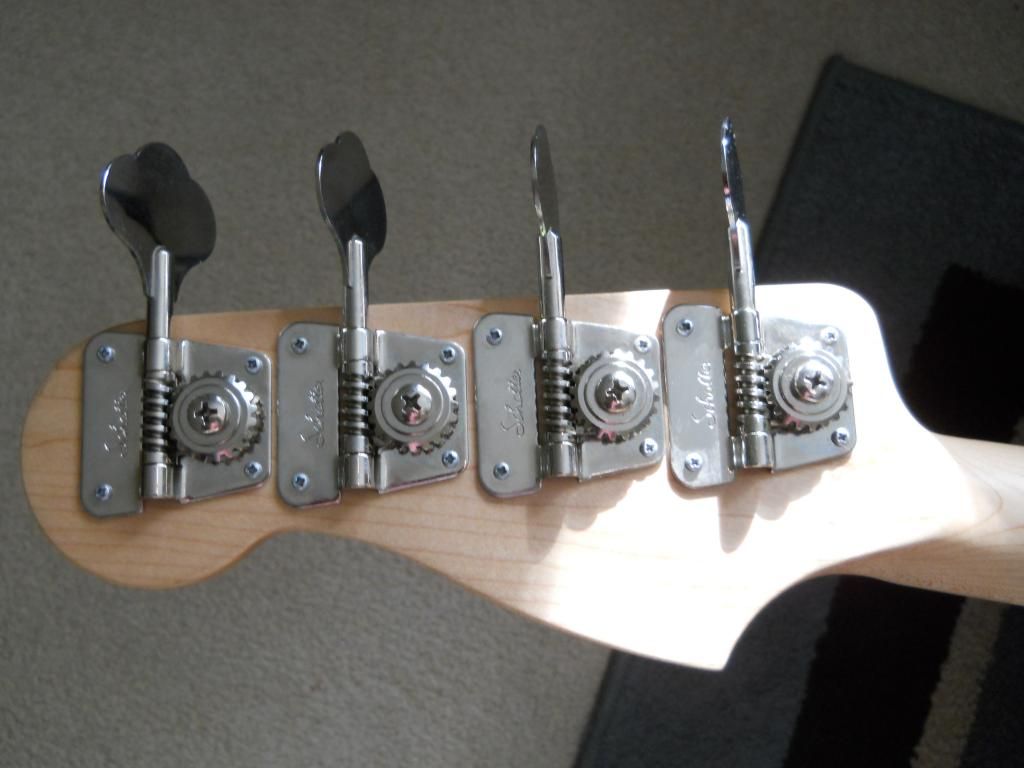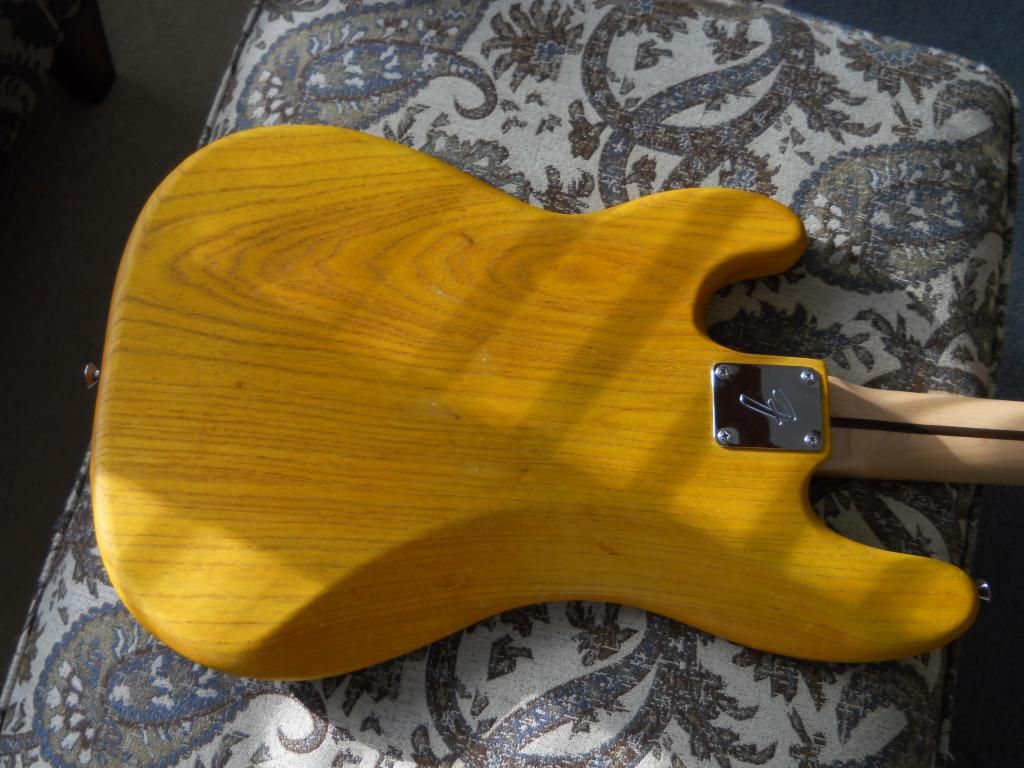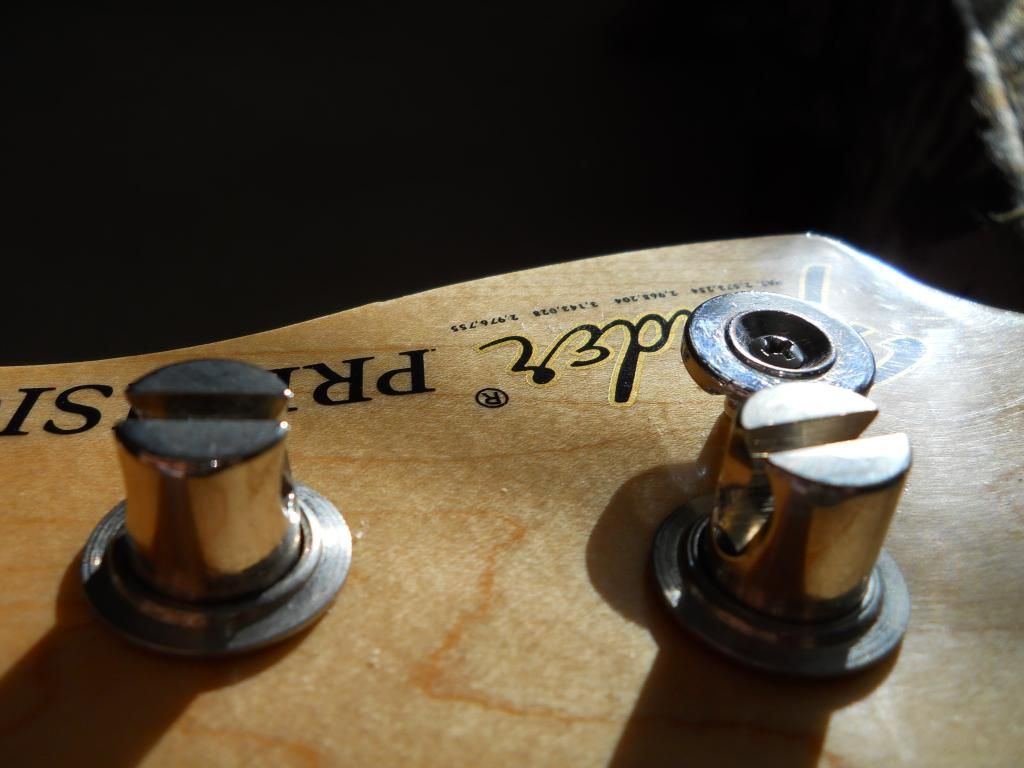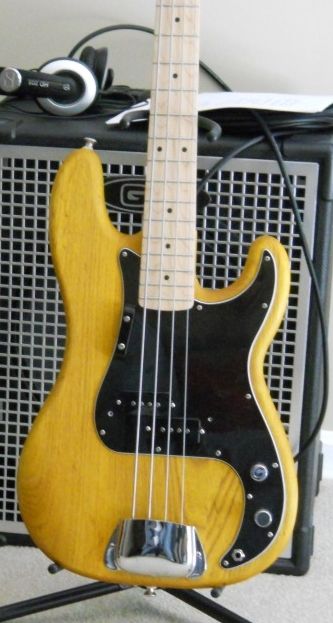 The Mighty Mite neck didn't fit the body quite as tightly as I would have liked, so I had to do some shimming to get everything correct. Shimmed with thin wood to keep solid contact.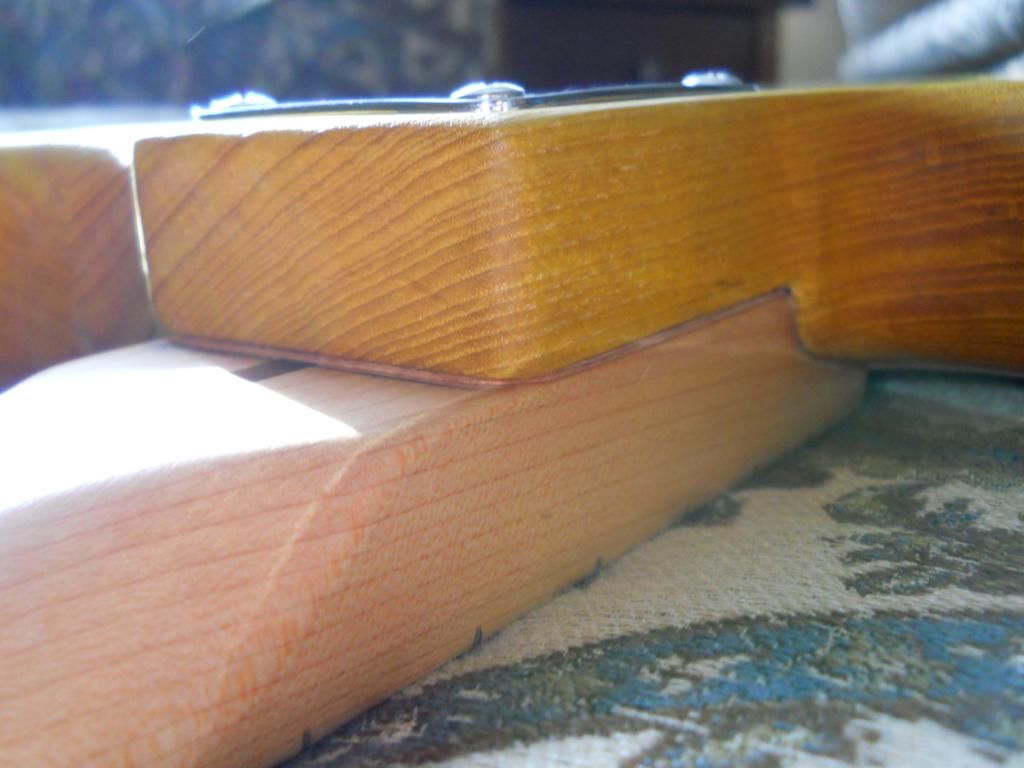 This quickly became my favorite bass, but shoulder issues force me to stop playing it.
$475.00 shipped in the case, $400.00 without the case.
$400.00 shipped in the case.