| | |
| --- | --- |
| jcaffone | 03-22-2013 05:56 AM |
---
BC RICH MK2 Widow Bass custom shop for sale

For sale is a nice piece of BC RICH history. Widow basses have popped up on ebay and other sites like this before in the past, but none like this one. Truly a one of a kind.
The bass is in PERFECT brand new condition. There is not a scratch on it. Take a look at the pics as they speak for themselves.
The believe the bass was built in 2007 (serial no. 29054) and the inlay work was done by former BC RICH shop manager Mal Stich. I had the paint job redone to how it looks now and the paint was done by Lee Garver of GMW Guitar Works (his last paint job on any outside guitars or basses that weren't a GMW product). The paint is so thick it's like looking into a mirror and the white pinstripe is paint but you would swear it was binding.
It has 2 sets of EMG Active P pickups with 1 volume knob and 3 way selector switch, Grover Mini Tuners, and a factory pre-grooved BADASS II bridge and comes with molded hardshell case.
This bass plays and sounds great. I have 2 others and I'm looking to buy some other basses so I figured I would put this up and see what happens. If it doesn't sell that is quite fine with me.
I am open to offers but ultimately was hoping for at least $2250 (my reserve on eBay) but for those of us that know how rare these are especially one that looks like this please be reasonable when offering...$1000 offer is not going to happen.
I had it on eBay for and it sold for $2400 but of course I never heard a goddamned thing from the winner.
If the buyer is within the 48 US States shipping is free...anywhere else in the world I will pay half the actual shipping costs.
Thanks.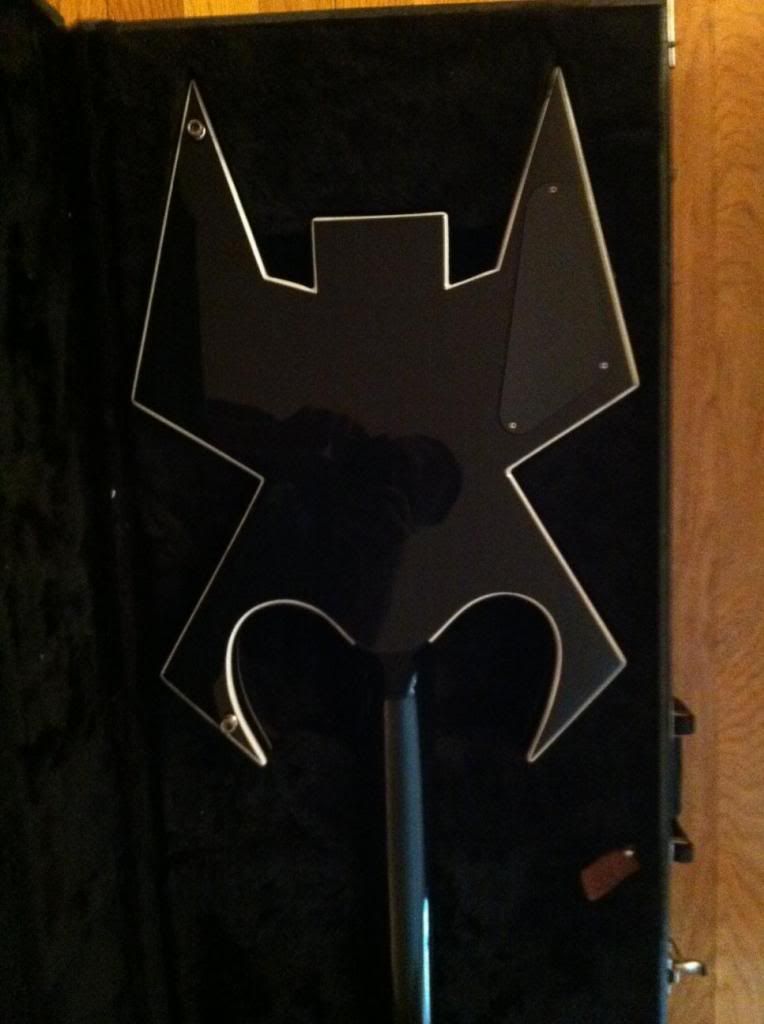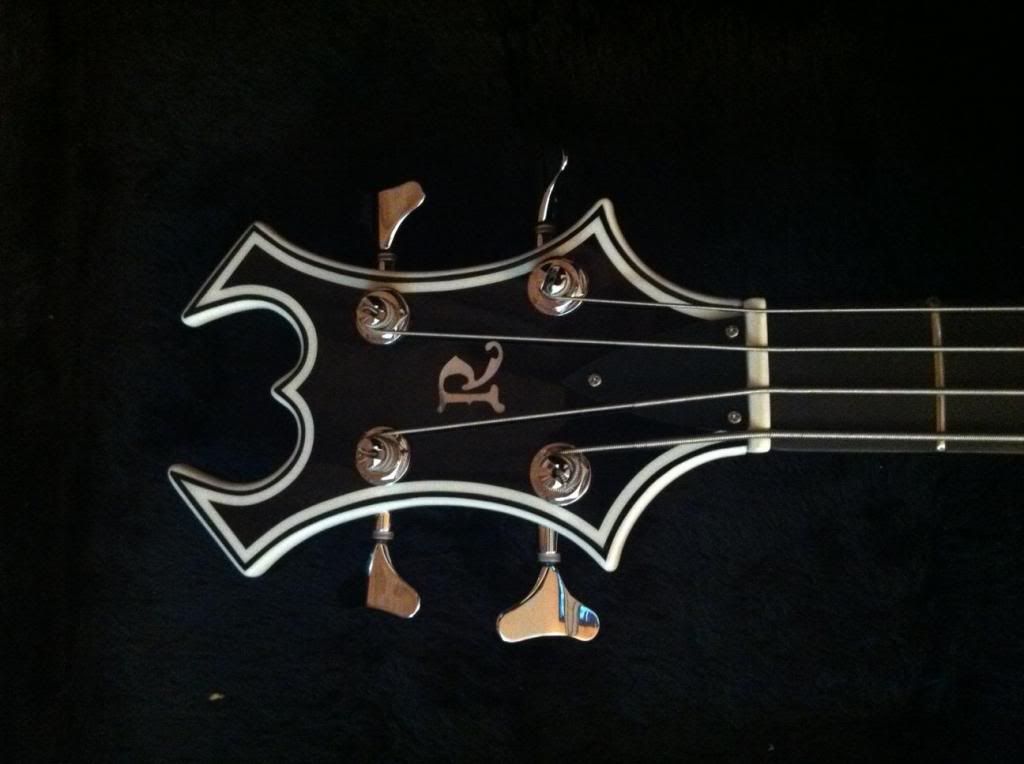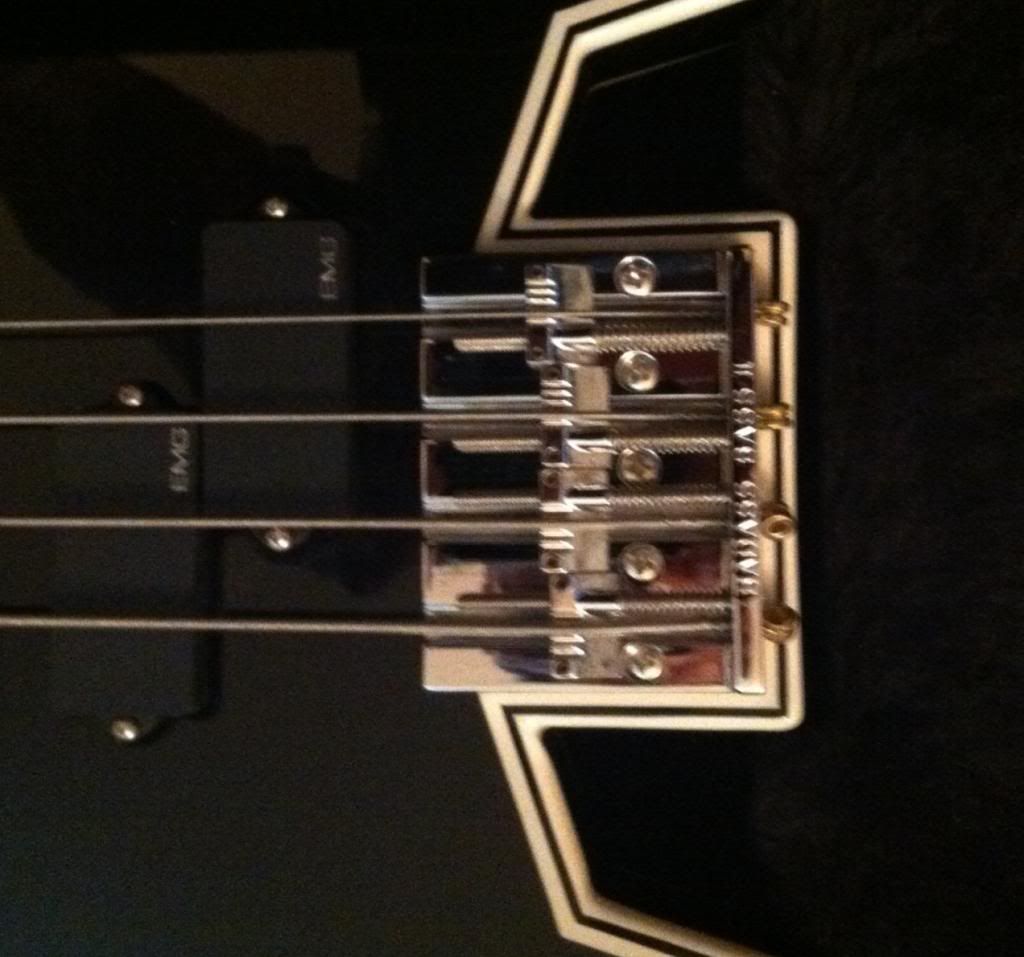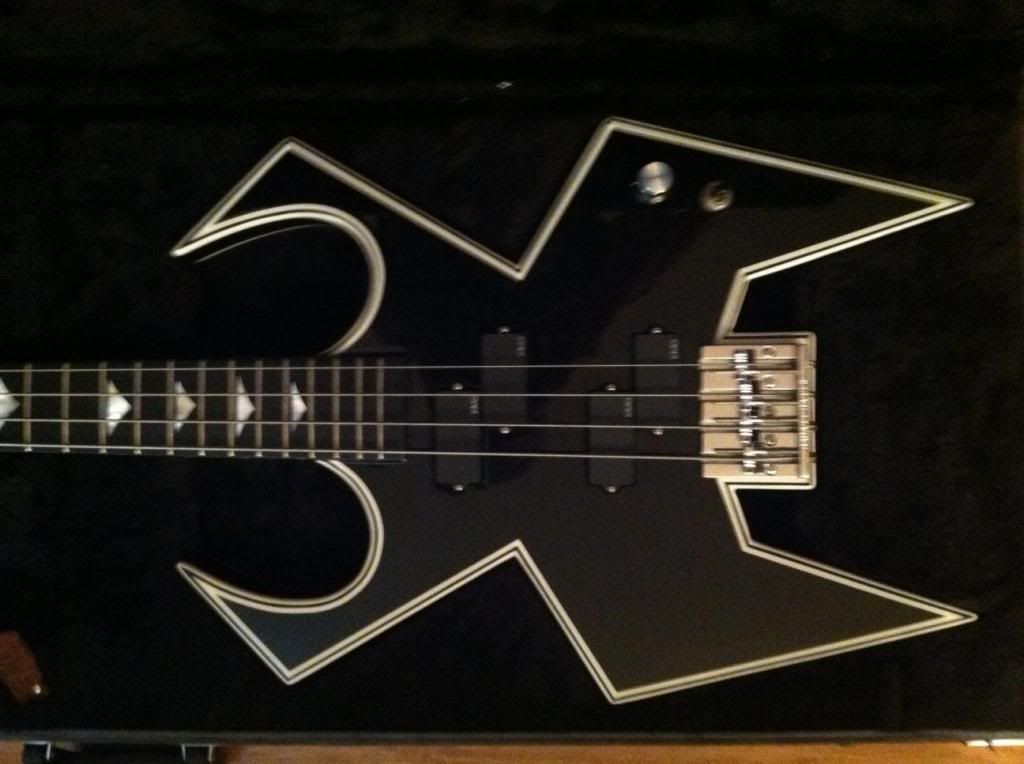 | | |
| --- | --- |
| mournblade | 03-22-2013 12:55 PM |
---
Bump for a straight up, no BS seller. John is a good guy to do business with, and describes his instruments spot on. GLWS dude.
| | |
| --- | --- |
| jcaffone | 03-24-2013 07:28 AM |
---
Thanks mourne, new here so appreciate it. However the ebayer that bought the bass finally paid. I almost hate to see this go but hopefully the mk1 will look just as good if not better.

Since I've been coming here and other forums I might be a little dumb but what is this BUMP thing. I don't get it
| | |
| --- | --- |
| morguedoc71 | 03-25-2013 07:07 PM |
---
Awesome...great to see the BCR forum guys here...congrats on the sale!
| | |
| --- | --- |
| jcaffone | 03-26-2013 12:38 AM |
---
Hey Mourgedoc, thanks cept that bass was ****ing awesome and the paint on it. I hope I don't regret selling it but I have an MK1 that will be made exactly the same so I figured why not. I sold a few of my Rich's that I wasn't playing. How's that warlock treating you?
| | |
| --- | --- |
| 9c1ny | 03-26-2013 08:18 PM |
---
lol the bump thing is to bring the post back to the top of the forum, congrats on the sale!
| | |
| --- | --- |
| jcaffone | 03-30-2013 06:43 AM |
---
So the MK2 is officially gone. Hoping the MK1 looks as good as that did if not better. Neal Moser is doing the refurb.
All times are GMT -6. The time now is

08:07 PM

.
Powered by vBulletin® Version 3.6.12
Copyright ©2000 - 2013, Jelsoft Enterprises Ltd.