(Update 9/10/13 - Decided to keep it, this bass is not for sale)
(Updated neck info below. See 09/08/13 update)
I think at some point every bass player should have the experience of making their own instrument. In my quest for a black bass with black hardware I decided to just make my own. And here it is. If I wasn't gassing for another Valenti I would not be selling this bass. Especially since I have allot more in it than Im getting out of it. This is a
Fender Jazz Bass MIM body
with a
Warmoth Teak neck
and GraphTech Nut. I installed
Aguilar 4J60 pick ups and a Bassmods BEQ12 preamp
. The bridge is by
Gotah
. Its very clear and articulate due to the teak neck. This bass has minimal playing time and has never been gigged.
Kept in a smoke-free home.
If I wasnt gassing for another Valenti I wouldnt be selling this bass.
I purchased the Jazz Body from here on TB. The body is in 8/10 condition since there are a few scuffs here and there, nothing major. The trouble areas I took photos of as seen below. Scuffs are from the previous owner. Whoever gets this bass could always touch up with a black marksalot?
I bought the neck new from Warmoth. The neck is in 10/10 condition.
Price is $800.00 $700 shipped with case. CONUS only. PayPal Only.
Bass will ship well packed inside a bass guitar shipping box. Includes TKL canvas gig case or used HSC.
(Im considering parting out the bass if I cant sell outright.)
Update 09/08/2013:
Specs for the Warmoth Teak Neck...
Style: JBass®
Construction: Super Bass
Orientation: Right Handed
Neck Wood: Teak
Fingerboard Wood: Goncalo Alves
Nut Width: 1-1/2" (38mm)
Back Shape: Standard
Fret Size: 6105
Tuner Ream: BML (17.5mm)
Radius: Straight 10"
Scale: 34"
Fret #: 21
Mounting Holes:
Pre-Cut Installed String Nut: GraphTech Black TUSQ XL
Inlays: Mother Of Pearl Dots
Stiffening Rods:Standard Steel Rods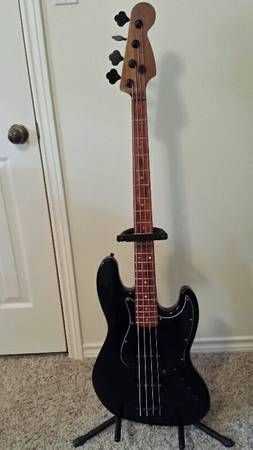 Top of Bridge see scuff on body...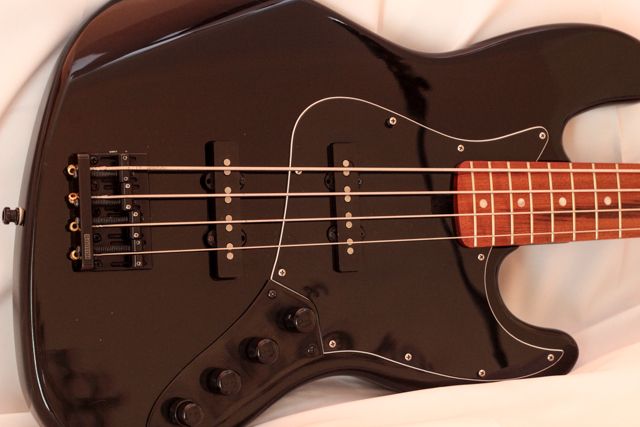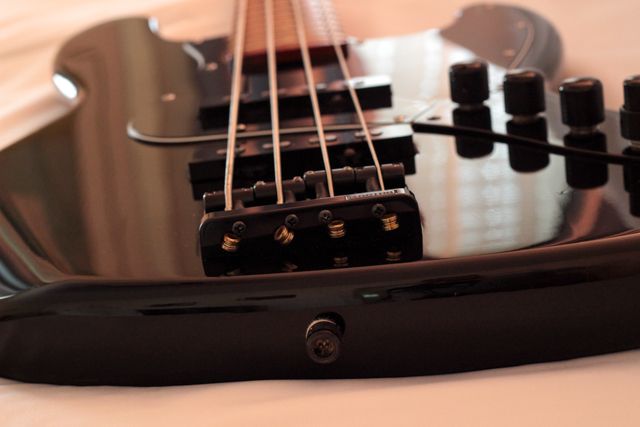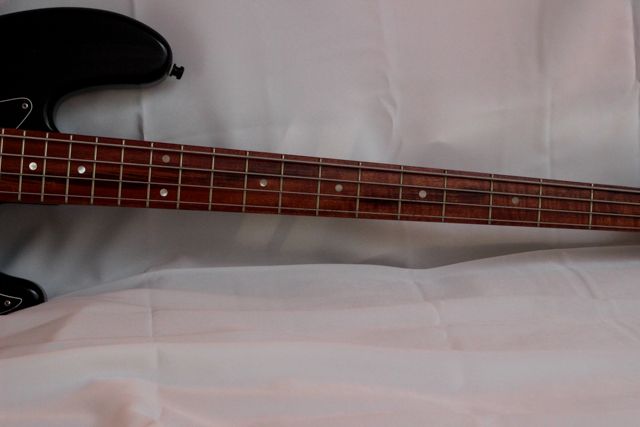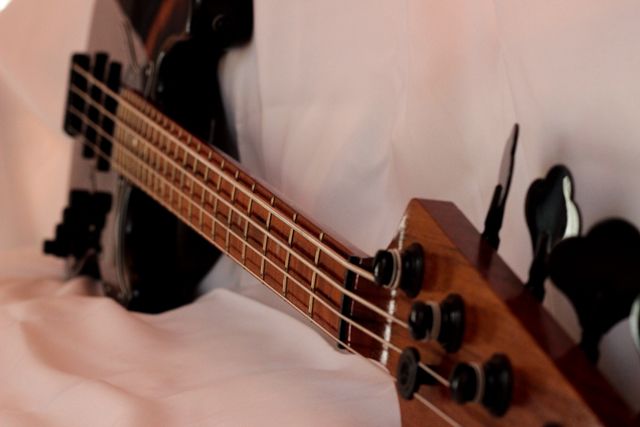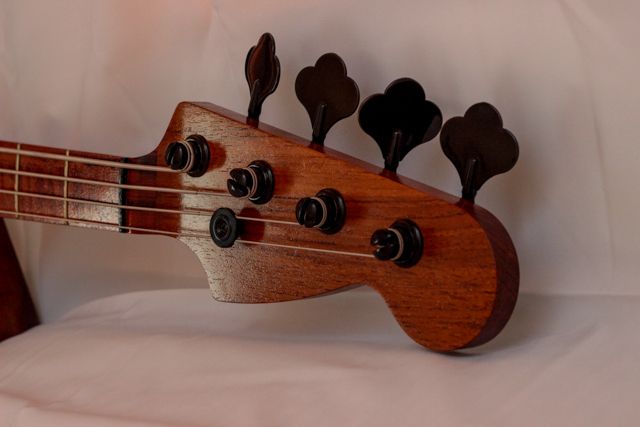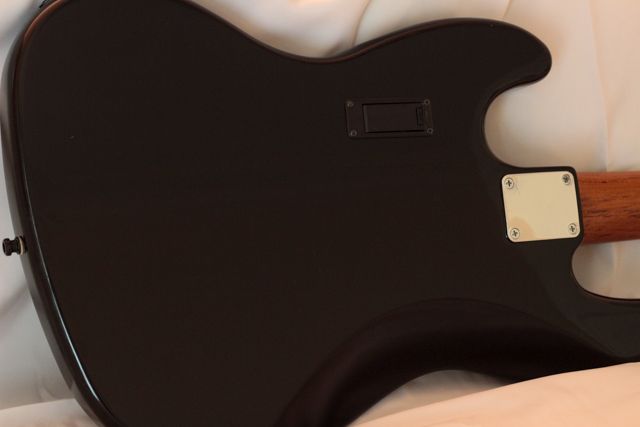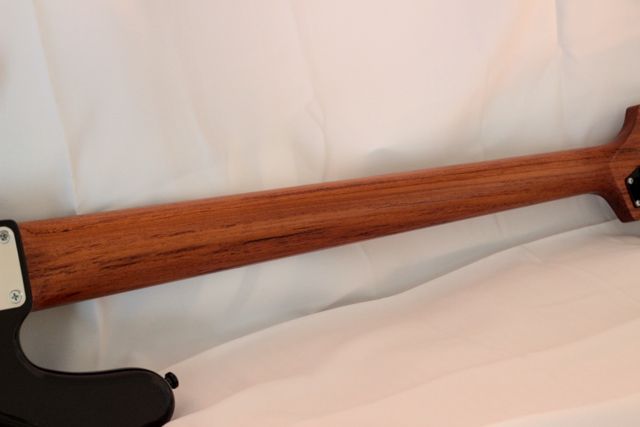 Scuff on outer horn...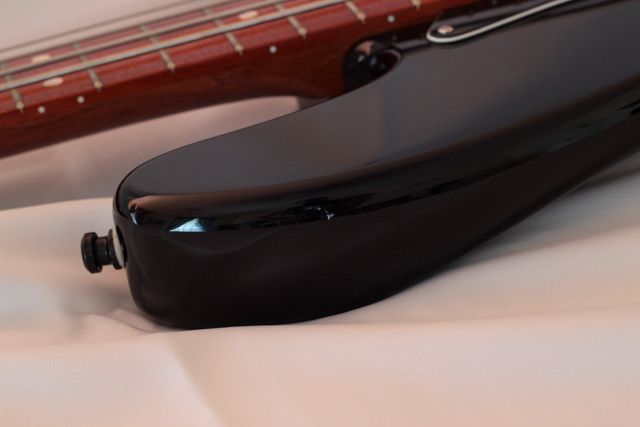 Scuff by output jack...