| | |
| --- | --- |
| ctpunk | 02-26-2014 03:13 PM |
---
Classic Vibe P Bass 60s Sonic Blue

SOLD
I went a little crazy as some of you can relate, bought a few more basses than needed at the moment and the wife is being all wifey about it. :hmm:
Im the 2nd owner of this beauty. It all original except for a few mods including upgraded Seymour Duncan Bassline Quarter Pounder pups and a bridge cover. The neck has dot inlays, the blocks are decals and can easily be removed if you choose to. Personally I thought they looked cool.
Overall the bass is super clean. There are 2 small indents into the clear coat on the backside as shown. They are very minor but worth pointing out. (anything else you see in that shot is glare)
The neck is straight and it plays great. The bridge cover and the neck plate both look aged a bit, pretty sure done on purpose via 1st owner. Its Crafted In China and weighs 9.5lbs on my bathroom scale.
Asking $325 shipped cotus. Will ship safely double boxed and in a sleeve. If your local to Los Angeles lets talk a cash deal.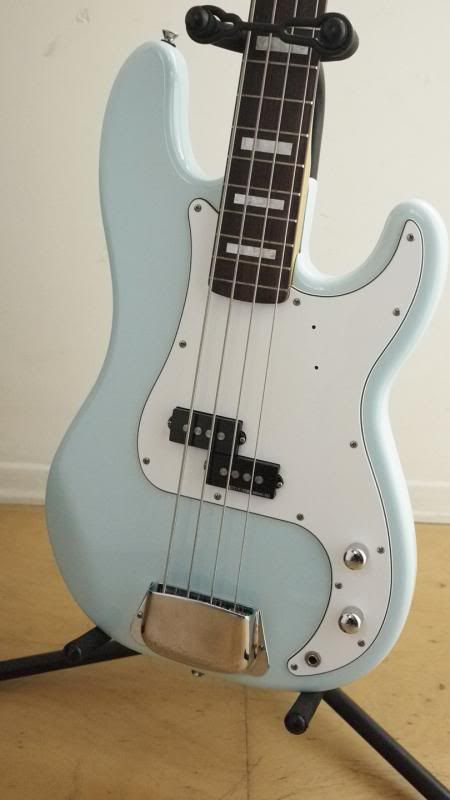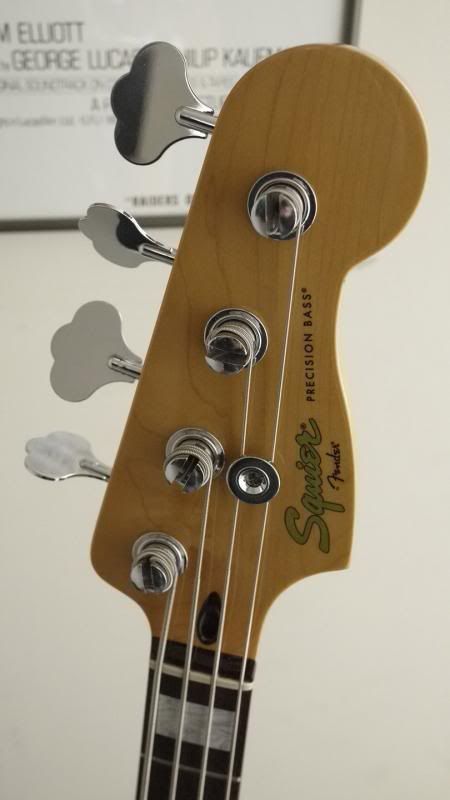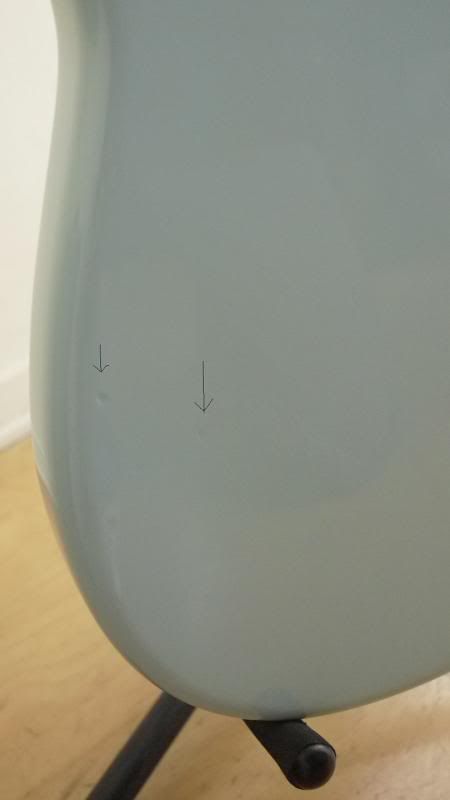 | | |
| --- | --- |
| ctpunk | 02-26-2014 03:14 PM |
---
Also I do have the black thumb rest and screws, will include that as well.
| | |
| --- | --- |
| markth30 | 02-26-2014 04:57 PM |
---
Pm sent
| | |
| --- | --- |
| ctpunk | 02-26-2014 11:27 PM |
---
Sold.
All times are GMT -6. The time now is

01:30 AM

.
Powered by vBulletin® Version 3.6.12
Copyright ©2000 - 2014, Jelsoft Enterprises Ltd.