I just dug this out of my mom's garage after some 10 years . . . my highschool bass! It's a Peavy T-40 in natural, a classic. Over its 30+ year life this bass has seen a lot of action, and it's got a number of issues which I'll describe it detail. But with a little love, this bass will definitely be a killer vintage tone monster.
So, the first thing I should mention is that the electronics do not work properly. The two-way switch at the bottom is broken, and just wiggles around without affecting anything. Also, only the neck pickup currently emits a signal. I'm not sure if this is a problem with the wiring, the pots, a switch, or the pickup itself. Could be anything as far as I know.
Additionally, the frets have some substantial wear, especially the first five. I've taken a photo of the second fret (appears to be the worst) to give you an idea of what we're talking about.
The other issues are mostly cosmetic. You know, the scratches, scrapes, bumps, and skuffs you'd expect on a 30+ year instrument. For some reason, the headstock has a lot of skuffing around the logo (pictured); maybe someone at some point tried to scratch off the logo? Who knows. Also, there is a ding on the back of the neck (also pictured), as well as a few dings along the edge of the fretboard. These are small, and they don't get it the way of my play or anything.
That pretty much covers all the defects. I tried to take a bunch of detailed pics.
It comes in a hardshell case that is likewise pretty beaten, but the latches work and vintage orange interior is in decent shape.
Asking $300 + shipping. I'm also considering trade offers--at the moment I'm looking for a P-bass of some sort, or an acoustic guitar. But I'm open to a lot of things. Shoot me an offer
And now, the pics: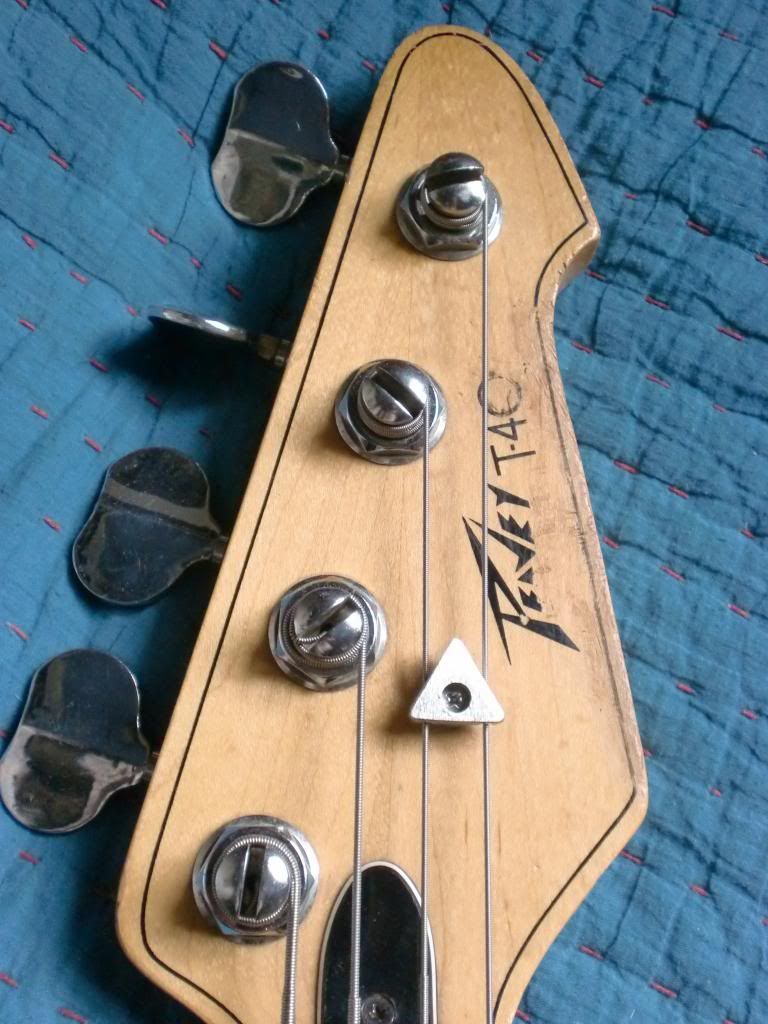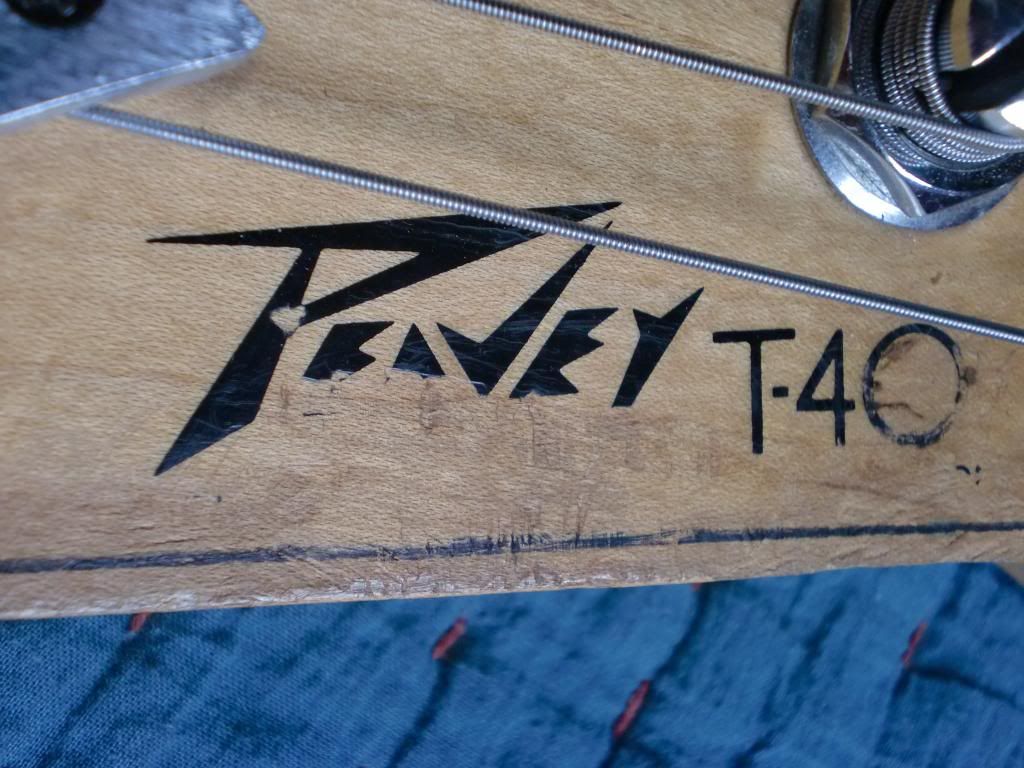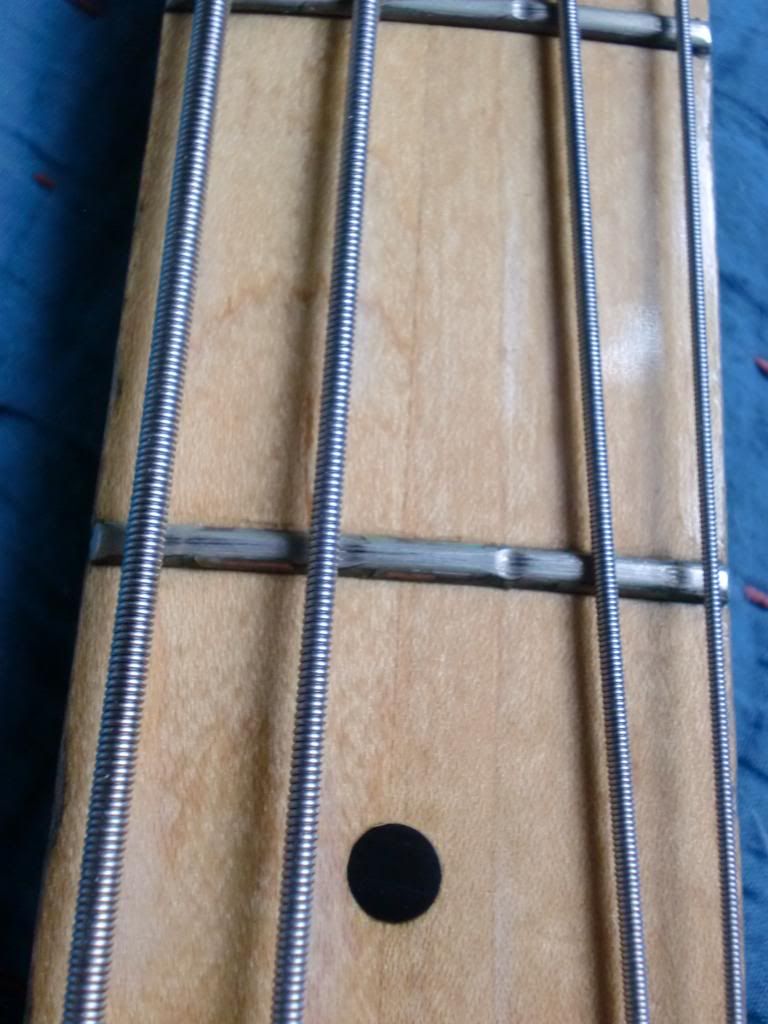 Fret wear on 2nd fret.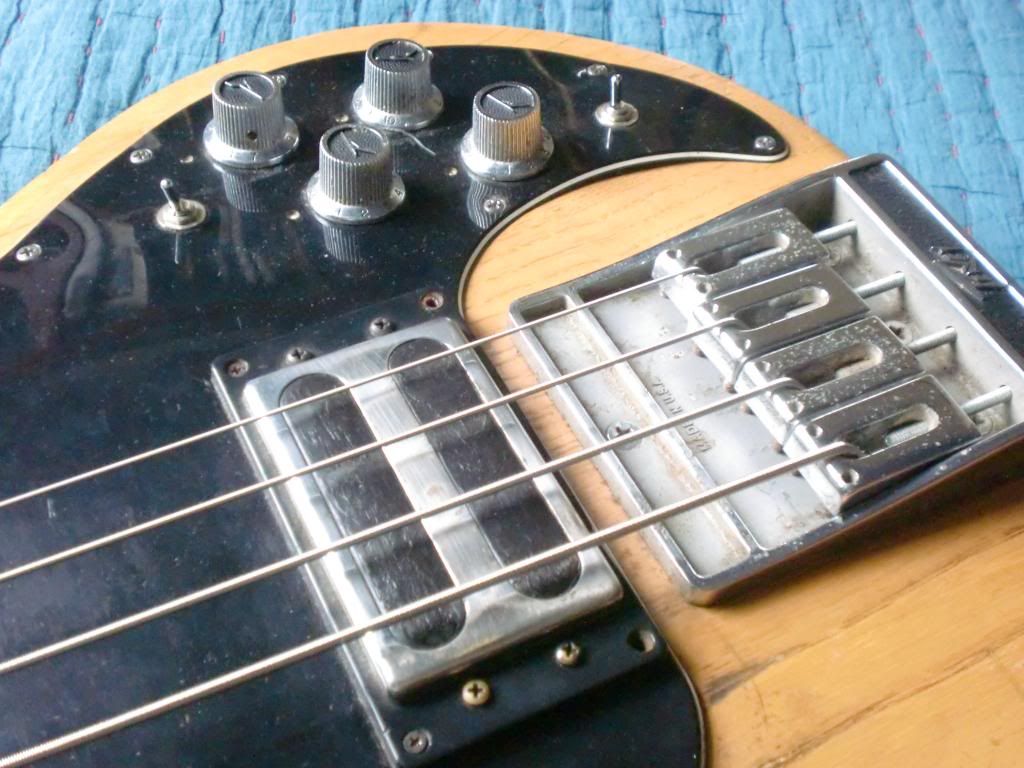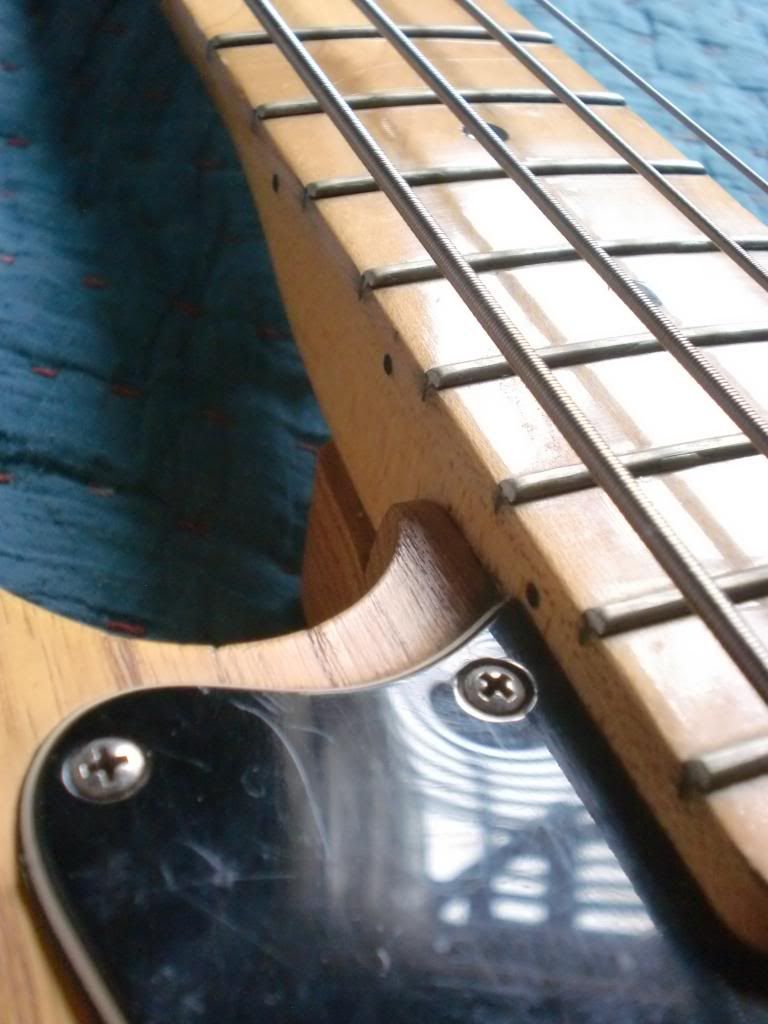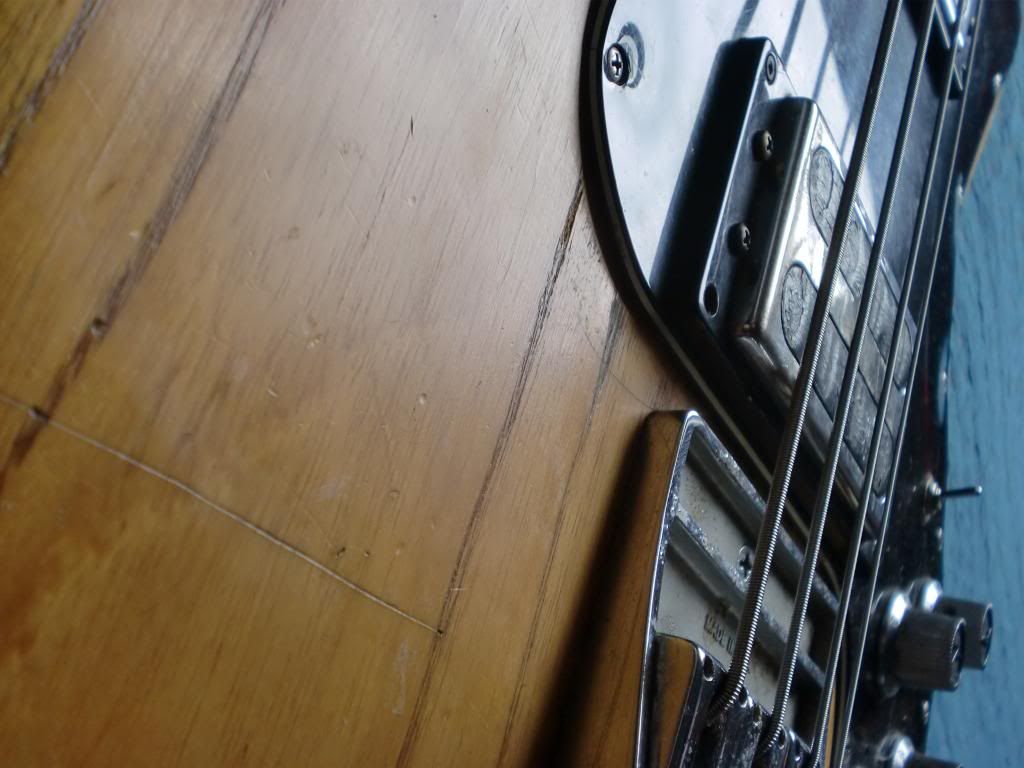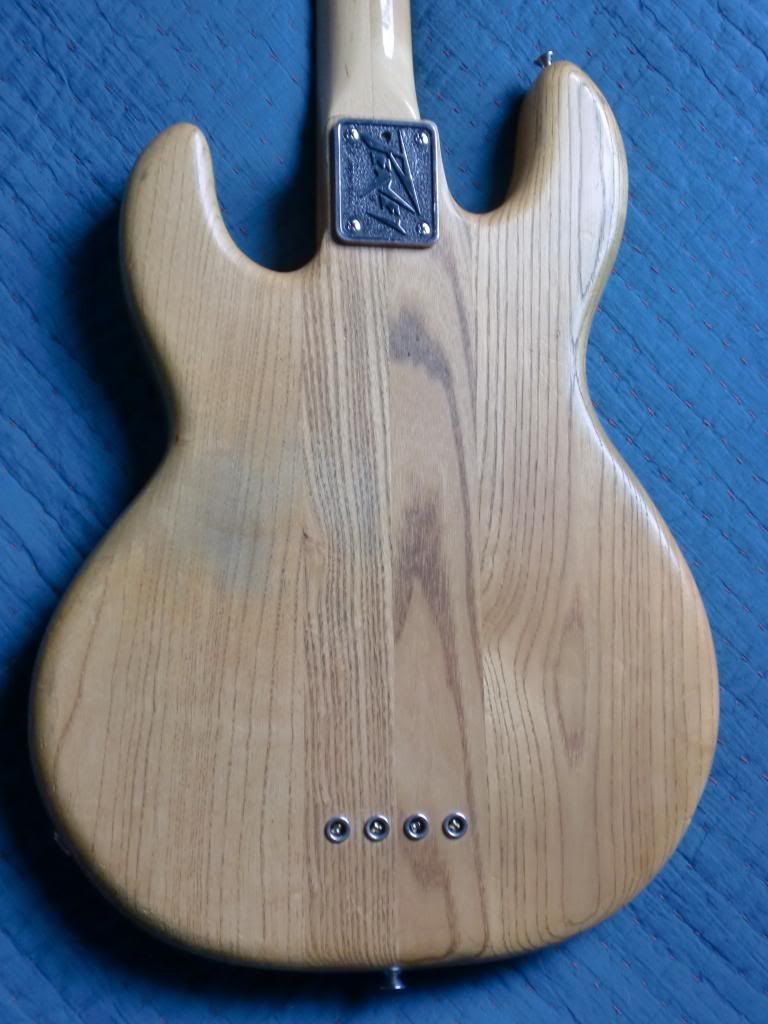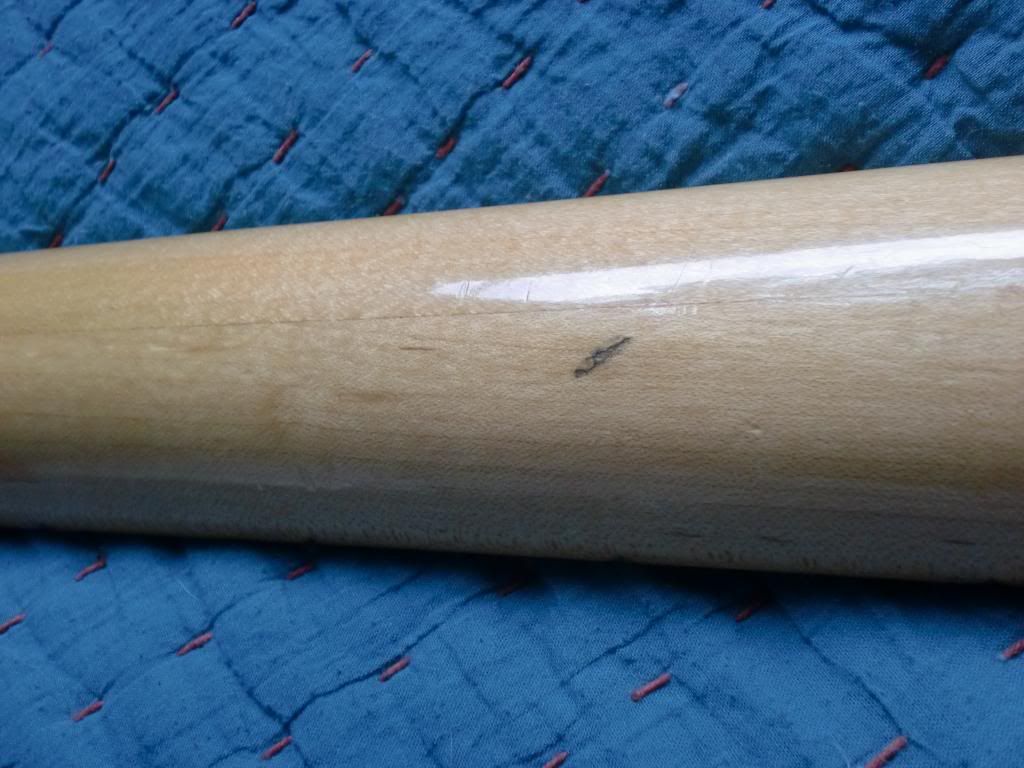 Ding on back of neck, around 6th fret.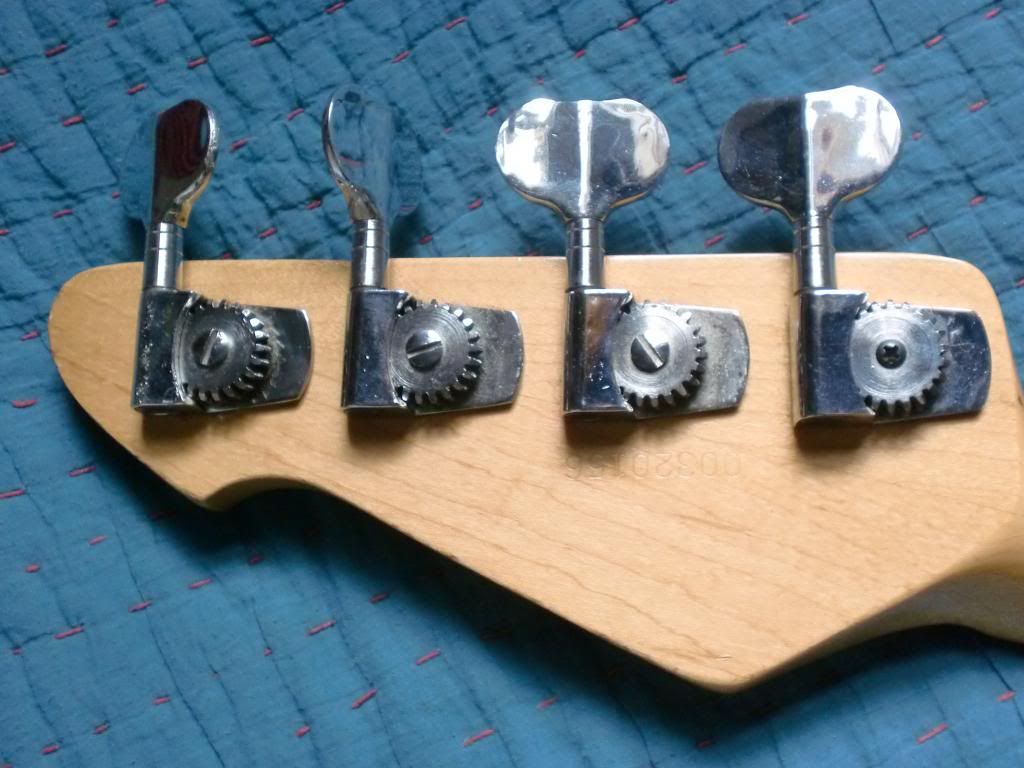 Thanks for looking!