| | |
| --- | --- |
| mellowgerman | 01-14-2013 04:39 PM |
---
Fender MIM P bass w/ jazz neck and upgrades

Up for sale is this lovely midnight wine red MIM Precision bass. Sports an MIM standard Jazz neck, as the previous owner preferred the thinner feel. Upgrades include a Seymour Duncan Quarter Pounder pickup, a 3ply white pearloid pickguard, and a higher mass bridge (not sure of the make or model).
Sounds great and very comfortable to play. Also, no dead spots!
Cosmetically it has dings and scuffs as one would expect from a well played bass. The most notable are on either side of the bridge (visible in the photos)... looks like somebody made guide marks when replacing the bridge. It is perfectly mounted so the marks served their purpose, but there they remain none-the-less. Could probably be covered up with some dark red nail polish or by a vintage style bridge cover if they bother you.
Comes with a great, heavily padded deluxe gig bag.
$385 --- SOLD!
. Will consider trades but cash or weighted trades are preferred
Now for the photos. Notice: in the last photo, my ceiling tiles are reflected in the finish and resemble very light, long, thin cracks; these are simply reflections.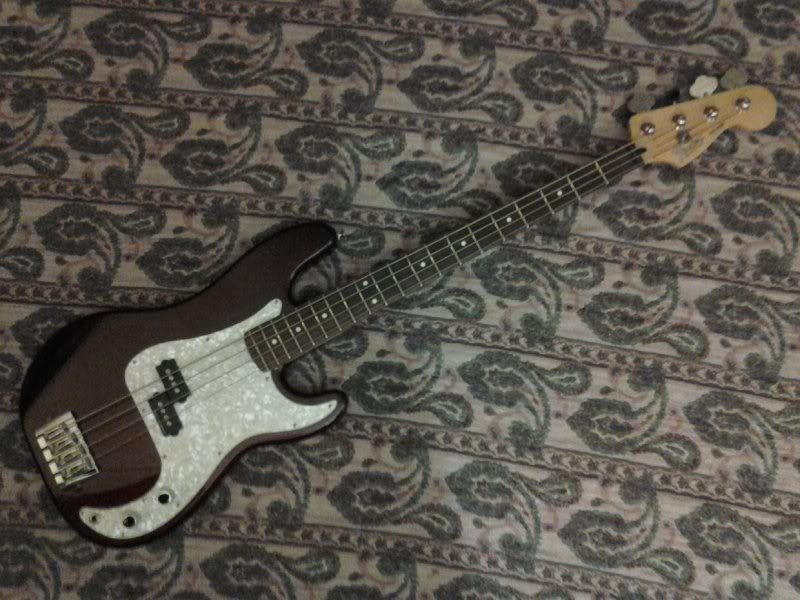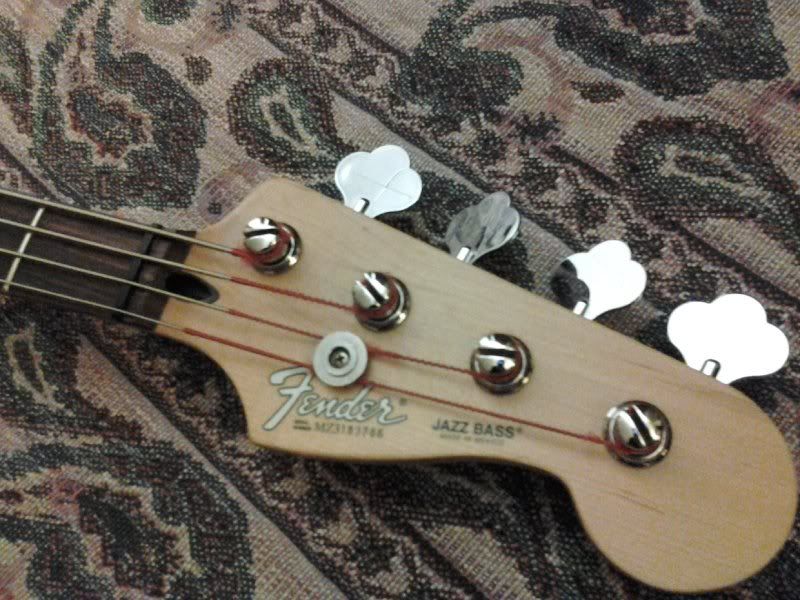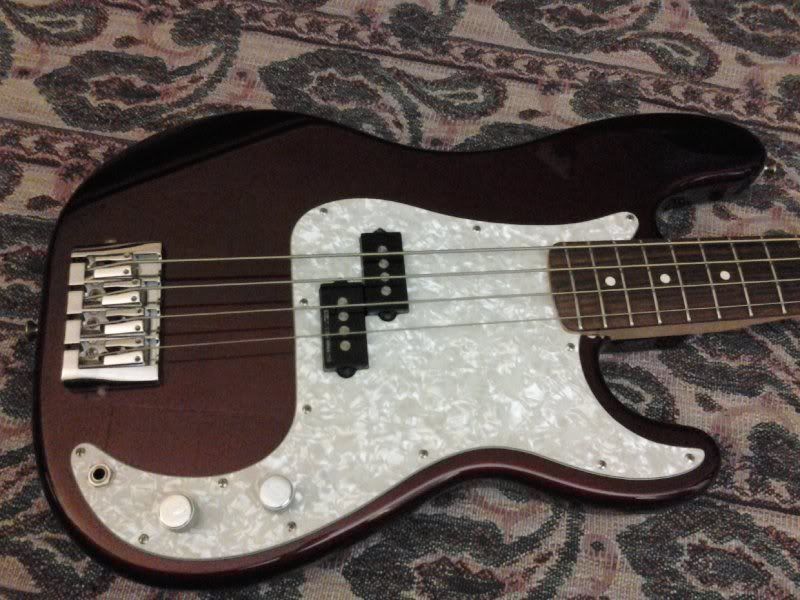 | | |
| --- | --- |
| mellowgerman | 01-15-2013 11:00 AM |
---
Bump for Tuesday!
| | |
| --- | --- |
| lemastas | 01-15-2013 05:47 PM |
---
PM sent
All times are GMT -6. The time now is

08:26 AM

.
Powered by vBulletin® Version 3.6.12
Copyright ©2000 - 2013, Jelsoft Enterprises Ltd.