Hey Talkbass! It turns out that my GAS for a Semi-Hollow has (regrettably!) forced me into selling my AVRI '62 p-bass. I've only had this for about a month, and it's still in EXCELLENT condition. Being 6 years old, it has super light scratches on the back, and only one ding that is shown in my photobucket album. You'll be surprised by the condition.
This bass has brand new Rotosound Swing LS66's on it, and comes with the original case + case candy! The pickup cover and bridge cover holes have not been drilled.
One more thing -the AVRI '62s usually have a tortoise pickguard, but I swapped it out for a black one. I'll provide you with the tortoise pickguard as well!
Please do not hesitate to ask me if you have any questions.
She's yours for $1250 shipped via Paypal.
Ships from San Diego.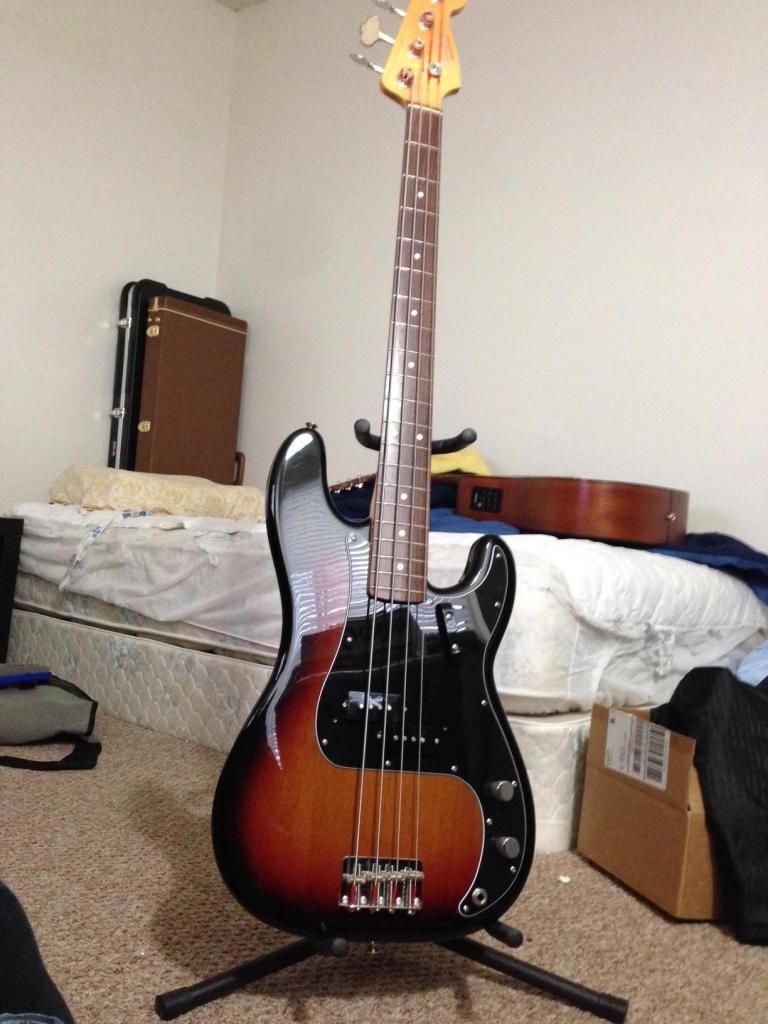 More Pictures:
http://s51.photobucket.com/user/vict...AVRI62%20Burst