| | |
| --- | --- |
| jbassmaniac | 10-10-2013 10:26 PM |
---
FS-Aria Jazz Bass, 1977 Gaki Gen-65th Production model

I am selling my beloved Aria Precise Bass which is a Jazz Bass clone. It is just like a jazz bass in every detail. You will not find a cleaner and more intact vintage than this one. It has Pearl block inlays, bound neck, original pick-guard and a custom pearloid pick-guard. It has a very rare Aria A lettered ashtray also. The bass plays nice, low action, no fret buzz, punchy tone, no scratchy pots and very few superficial dings. The neck is immaculate. It will ship in a new tweed hard-shell case from the Midwest. I need $450 for this baby and it is worth every nickle. Buyer splits shipping cost. It's built better than most of the jazz basses by Fender of that era. I will post much better pics in the morning.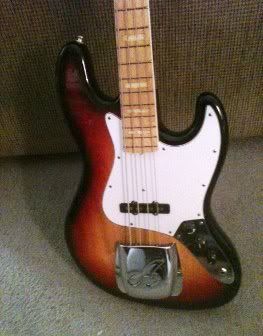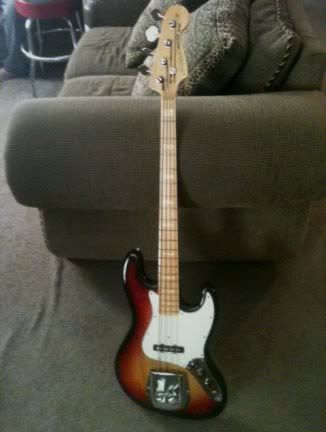 | | |
| --- | --- |
| jbassmaniac | 10-10-2013 11:34 PM |
---
Deal Pending-Awaiting payment
| | |
| --- | --- |
| jbassmaniac | 10-11-2013 12:13 AM |
---
SOLD
All times are GMT -6. The time now is

04:43 AM

.
Powered by vBulletin® Version 3.6.12
Copyright ©2000 - 2013, Jelsoft Enterprises Ltd.