Okay, I have a bass that is causing me terrible GAS and I need to unload something to free up some cash.
This is a recently modified Douglas Pisces bass. The headstock has been reshaped and the neck refinished. Fretls were leveled, crown and polished and the treble side of the fretboard was rolled for comfort. The mods went well but there are some dings towards the top of the neck as I didn't want to make it any more narrow than it already was. About 1 7/16.
Upgrades??? you say
Fralin Humbucking pickup
Hipshot A style Brass bridge
Hipshot ultralight tuners
Rounded the original nut
new 500k Alpha pots w/switchcraft jack.
Perfectly balanced and weighs in around 8.5 lbs.
Very narrow jazz neck on a contoured precision body
Bass plays and sounds great but I found a bass I've been looking for for quite some time.
So if you want it cheaper I can reinstall the original parts. Returned to totally stock I would sell for $120 shipped. Thats a pretty sweet bass still.
Totally loaded (thats over $300 in upgrades) I'd sell for $275 shipped. OBO of course.
Now if you are interested in buying with only certain upgrades removed I can do that to just PM me.
This could all be in vain but I know most of you know how GAS can be.
Here is a link to my review...
NBD Mods Complete (douglas Pisces)
pics...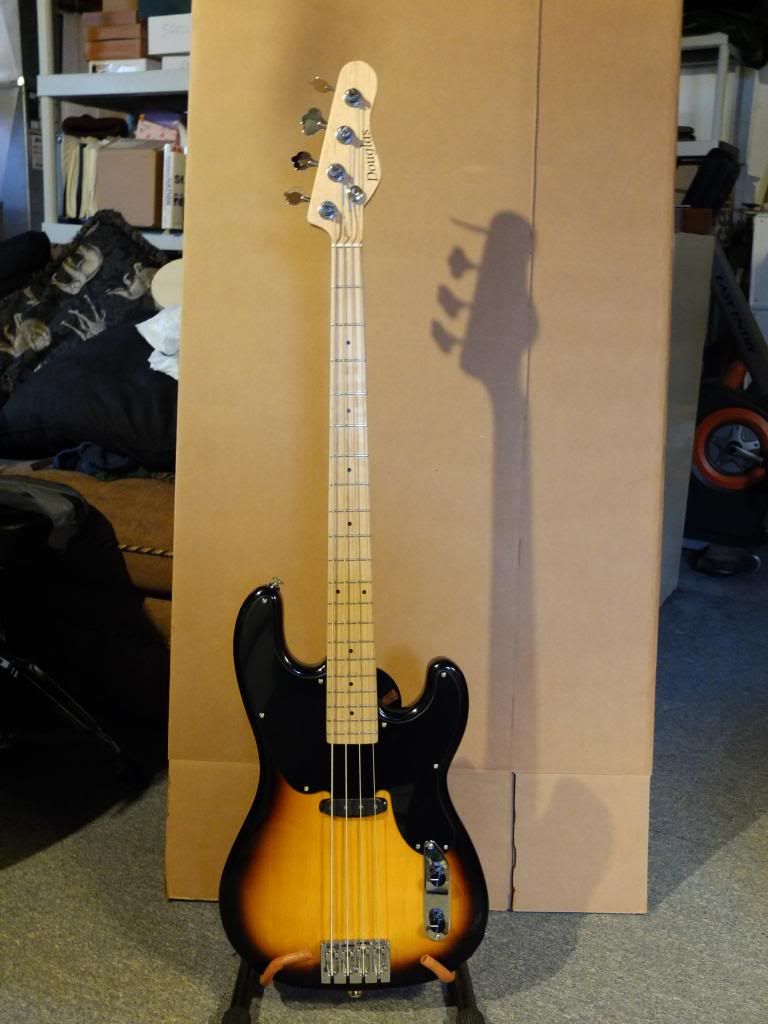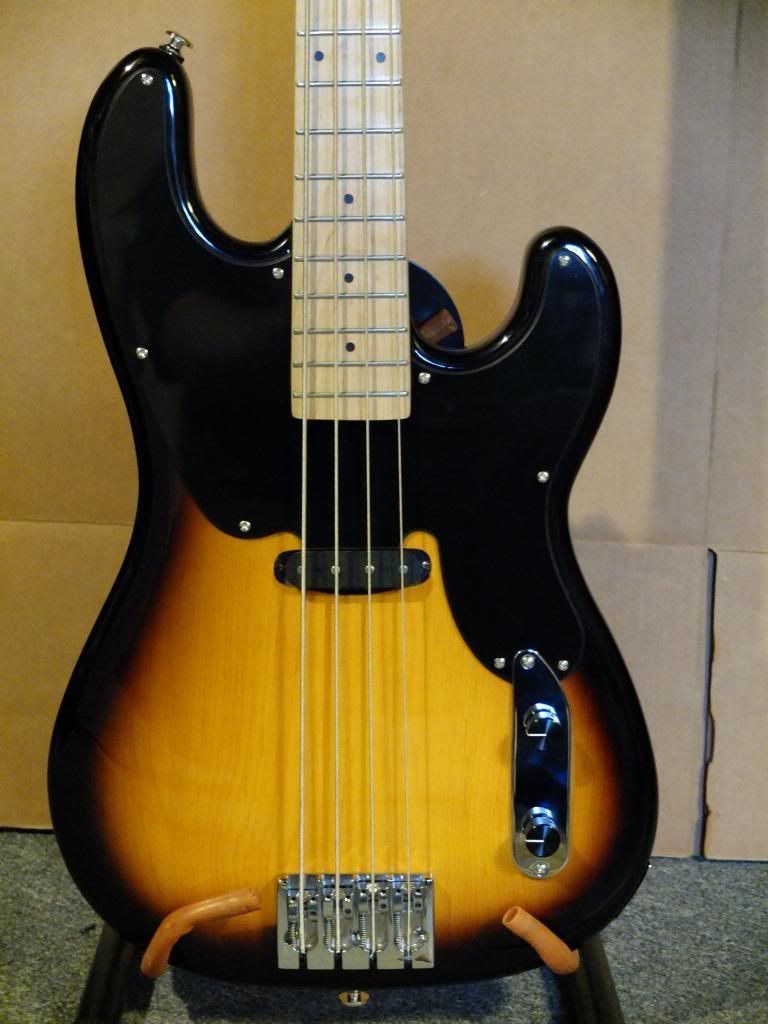 Back of headstock is a little rougher than I'd like but I had to stop somewhere
And a few more for detail...