Merry Christmas everyone!!!
I am re-listing my '57 Reissue Precision 4-string bass for sale. I bought this brand new from a local Fender dealer and barely played it because it is so beautiful. This thing sounds phenomenal! It has the thickest and fattest bass tone I've ever heard. It is in mint mint condition! It will come with a G&G Tweed HSC and original case candy. It will also come with pickup cover and bridge cover that have never been installed. I've always been to scared to drill holes in the bass. It will be up to you to install the pickup cover and bridge cover. This bass sells for $2000 new. Trade value is $1500.
SOLD
SOLD
SOLD
This bass is mint with the exception of a pen tip size nick by the top horn just below the top strap button and a small black mark near the bottom strap button. I still consider this bass to be in excellent condition. 9-9.5 out of 10. The bass weighs about 9lbs.
Let me know if interested.
Here are the factory specs:
A re-imagined version of a classic Fender bass restored to the way it was when it was introduced all those years ago.
The American Vintage series introduces an all-new lineup of original-era model year guitars and basses that bring Fender history and heritage to authentic and exciting new life. With key features and pivotal design elements spanning the mid-1950s to the mid-1960s, new American Vintage series instruments delve deep into Fender's roots--expertly preserving an innovative U.S. guitar-making legacy and vividly demonstrating like never before that Fender not only knows where it's going, but also remembers where it came from.
The American Vintage Series has long presented some of Fender's best-selling guitars and basses (their early-'80s introduction, in fact, was one of the first signs that Fender was "back" as the CBS era ended). Today, Fender has boldly cleared the slate to make way for a fresh American Vintage series with new features, new specs and the most meticulous level of vintage accuracy yet. Rather than just replacing the previous models with different ones, Fender has completely and comprehensively re-imagined the entire vintage-reissue concept--restoring original tooling dies, voicing new pickups, reformulating vintage colors and more--based on actual vintage guitars and basses they tracked down to make sure they had it right. Fender did the work, and it shows, because there's pure magic in each new American Vintage instrument.
The American Vintage '58 Precision Bass commemorates the first year in which the bass that started it all appeared in a 3-Color Sunburst finish. That classic combination is now a longtime Fender tradition, and the '58 American Vintage Precision Bass brings you other authentic features including a lightweight alder body (ash on White Blonde model), thick "C"- shaped maple neck with 20 vintage-style frets and black dot inlays, gold anodized aluminum pickguard with lacquer finish, and new American Vintage '58 split single-coil pickup. Also includes lower-mounted finger rest, vintage-style bridge with threaded steel "barrel" saddles, flat-top knurled chrome control knobs, reverse tuners, mounted chrome pickup and bridge covers, and more. Available in 3-Color Sunburst, White Blonde and Black. Includes case.
Fingerboard radius: 7.25" (18.41 cm)
Scale Length: 34" (86.36 cm)
Nut Width: 1.735" (44.1 mm)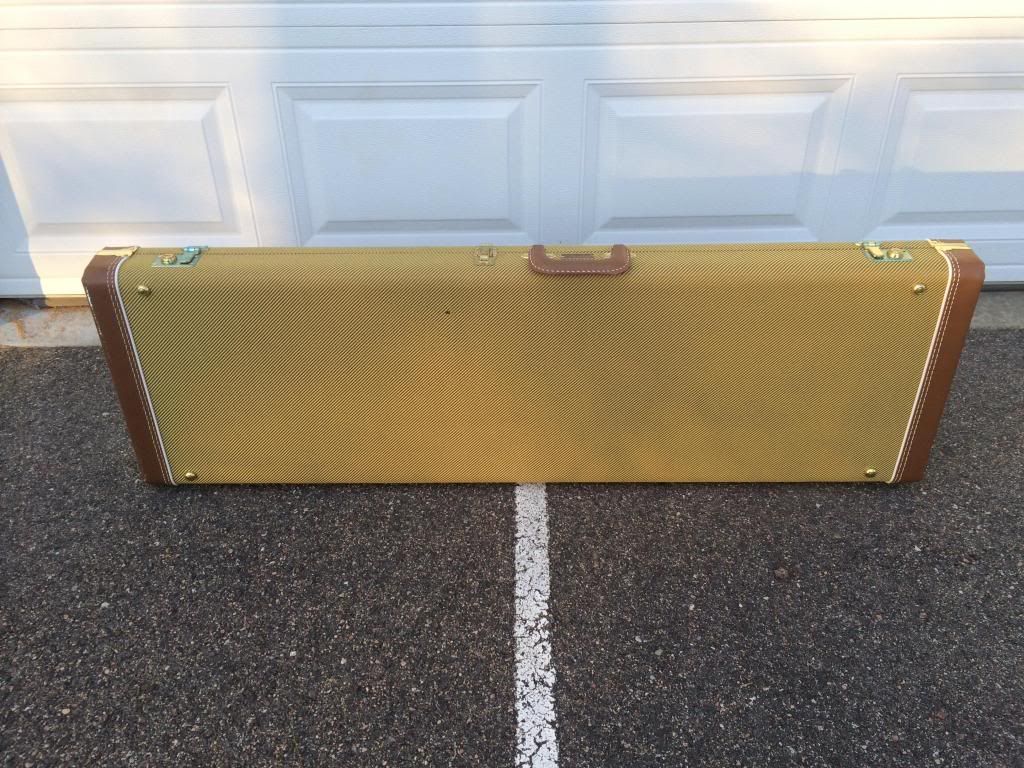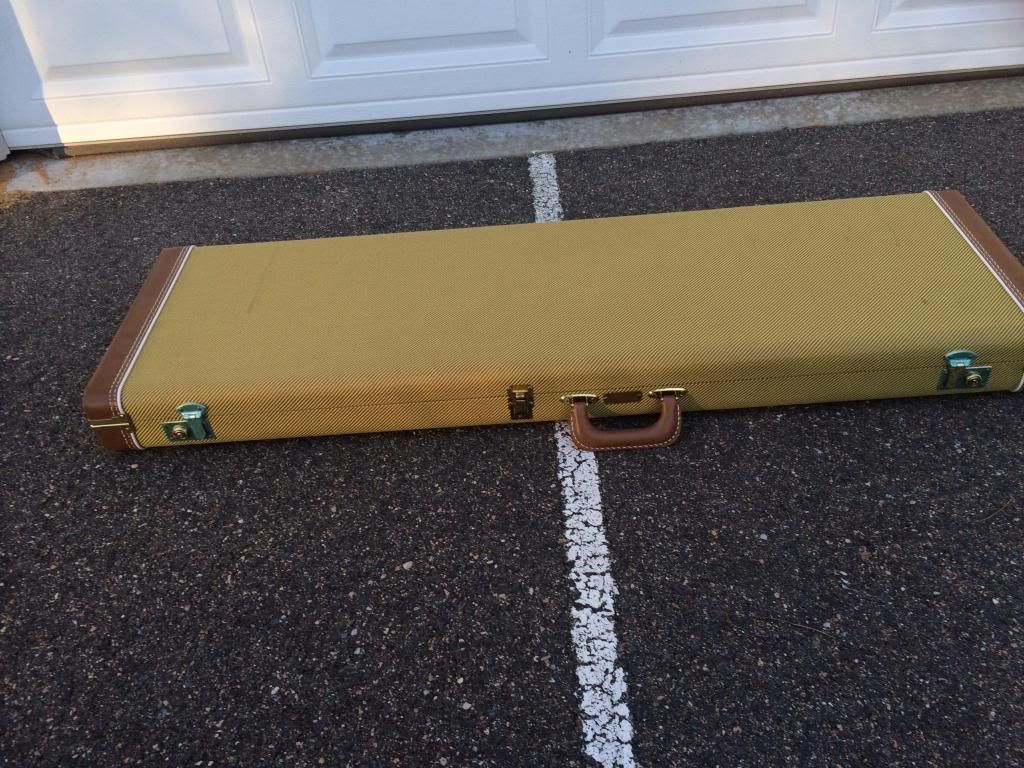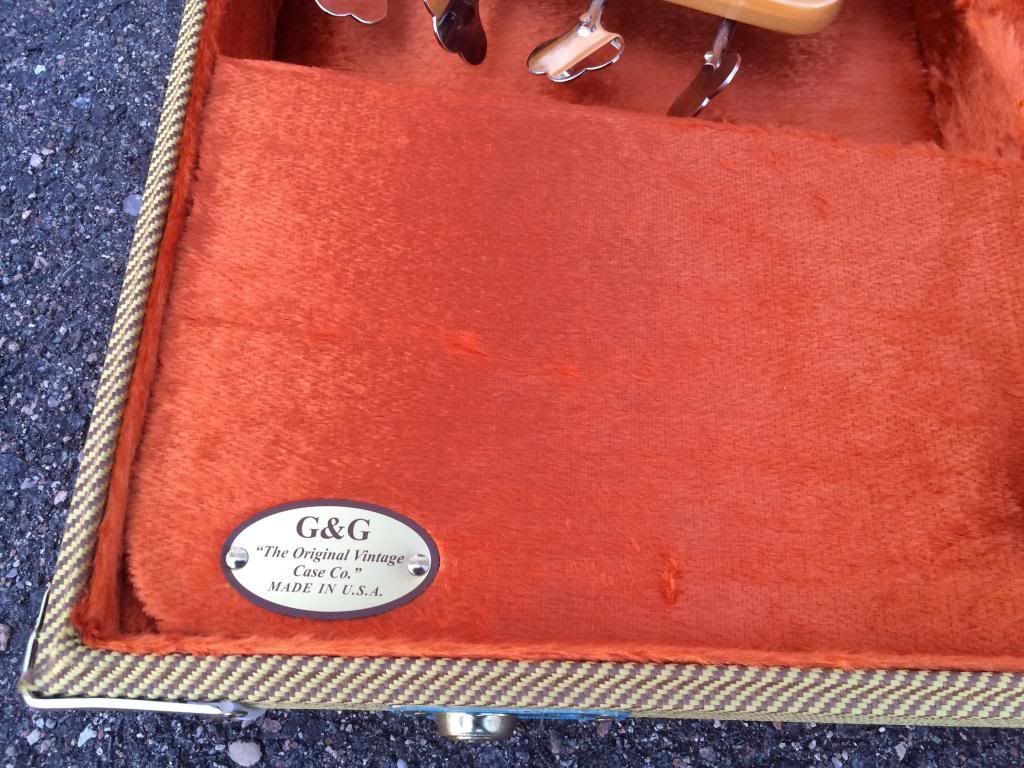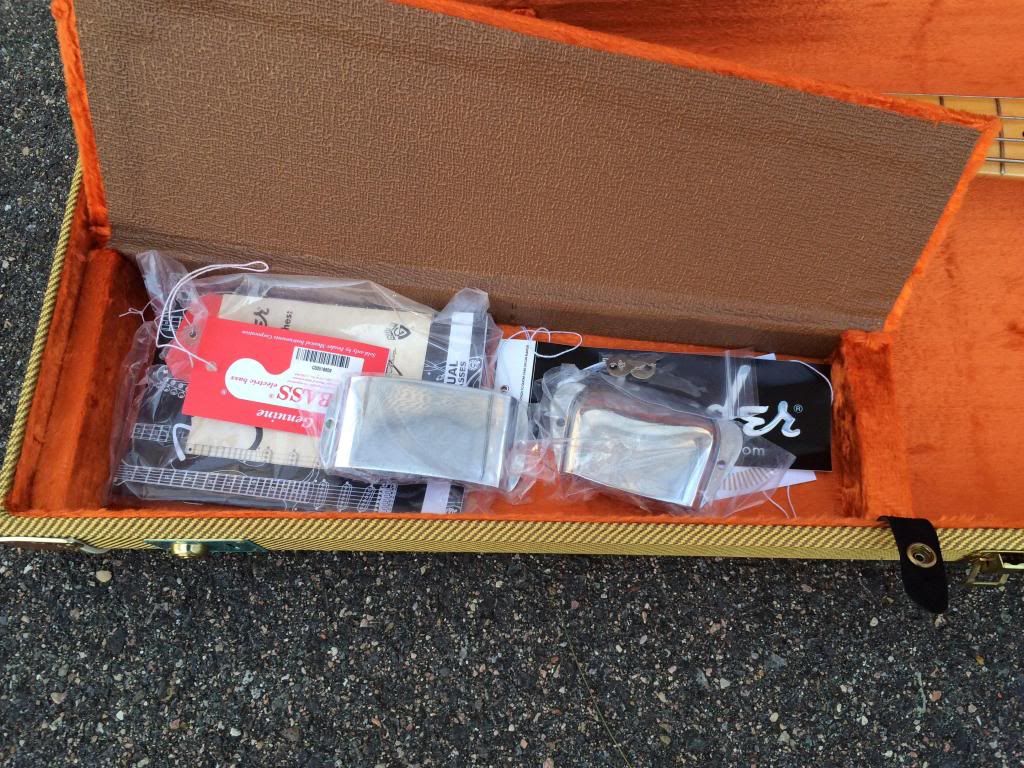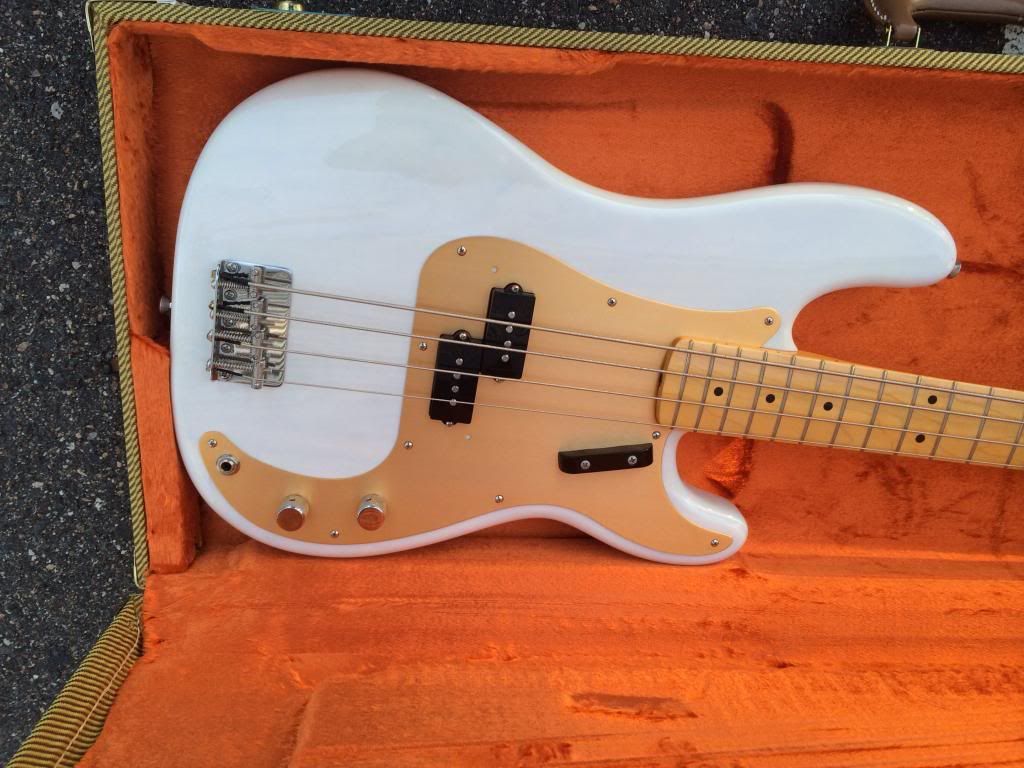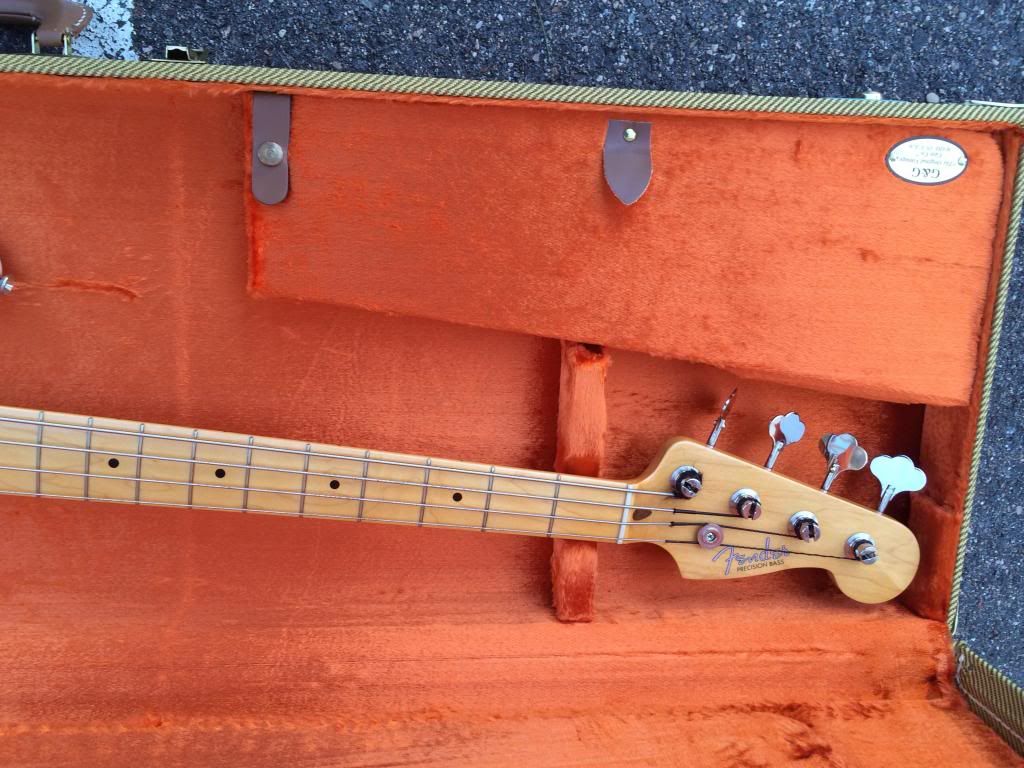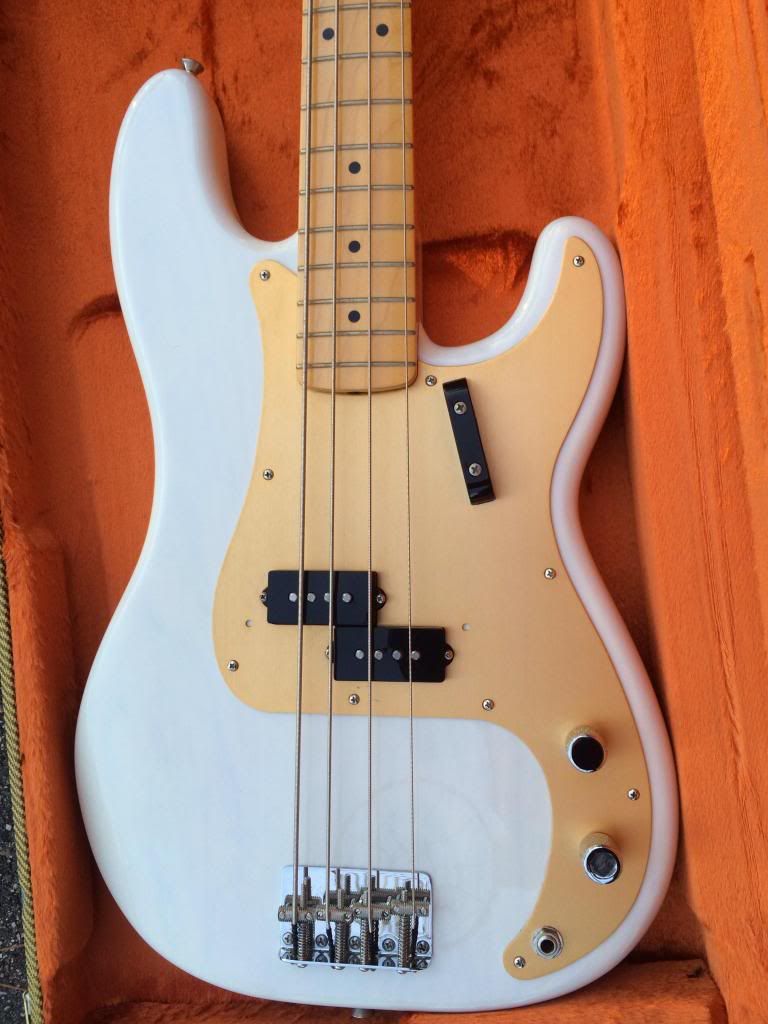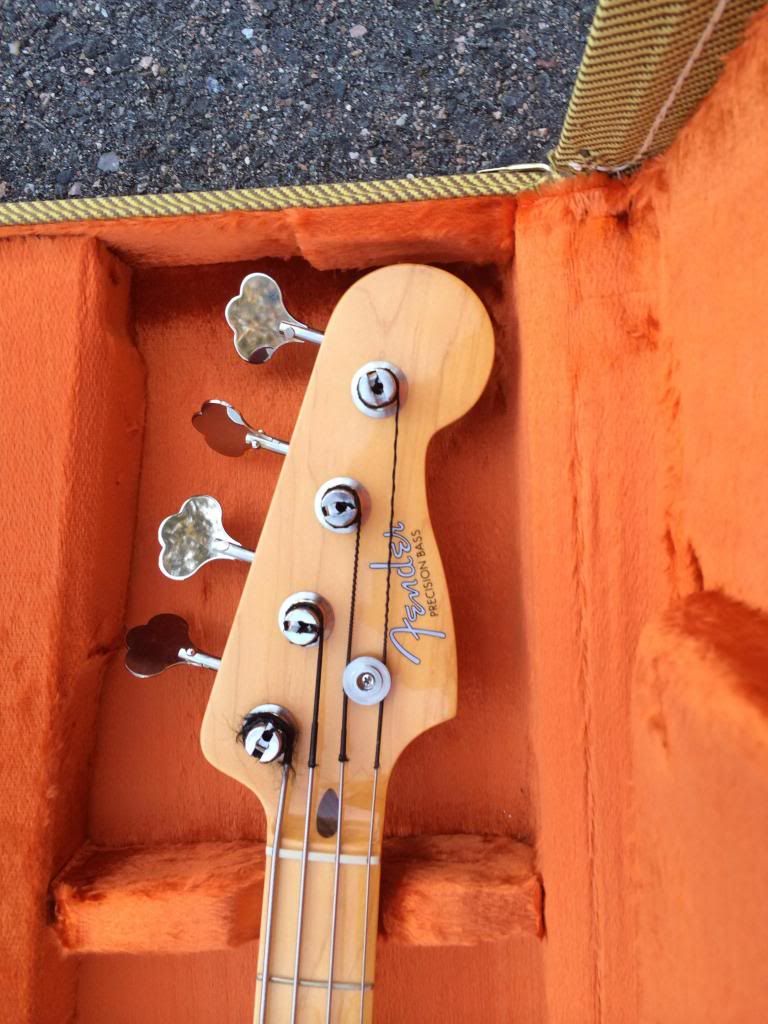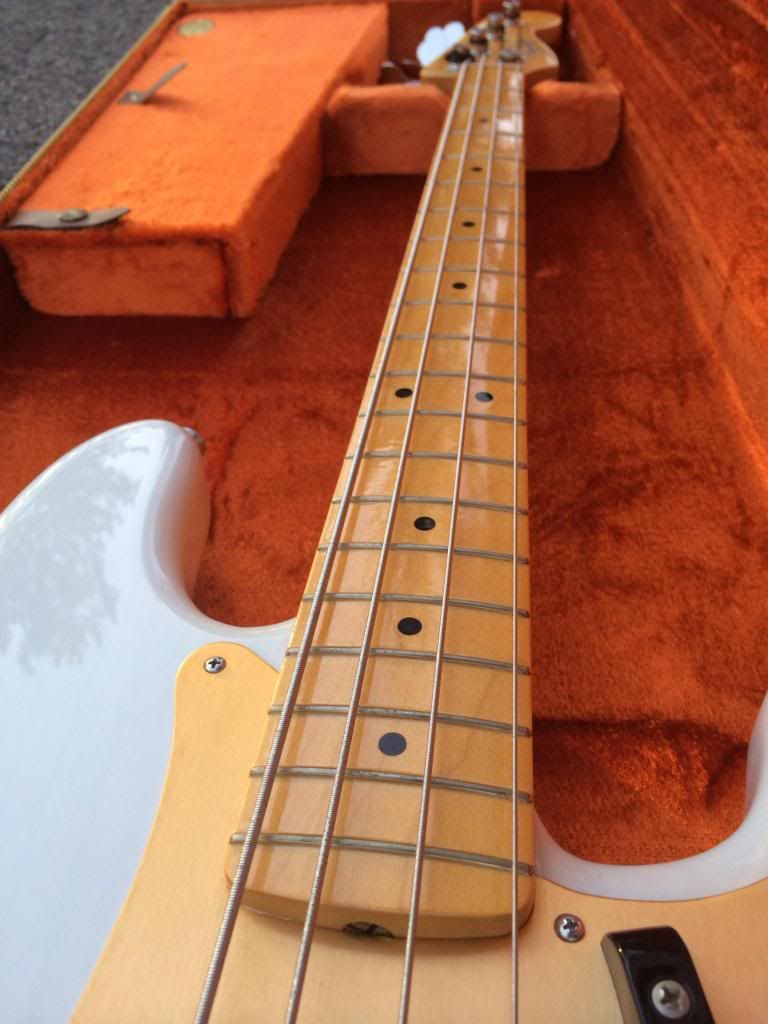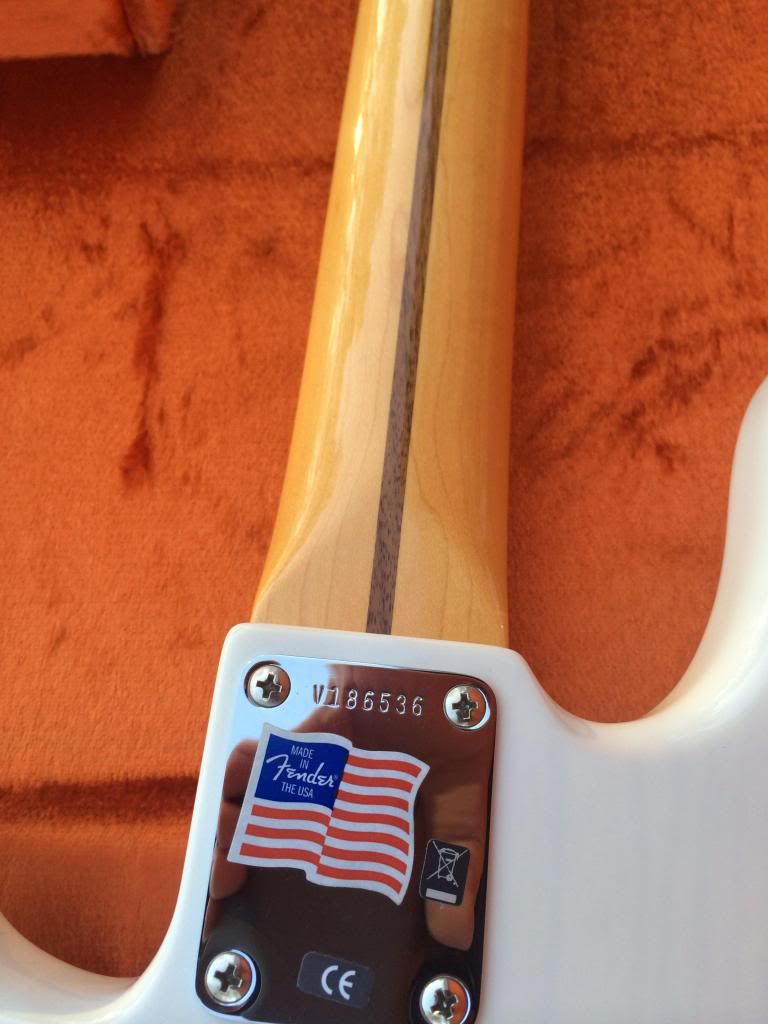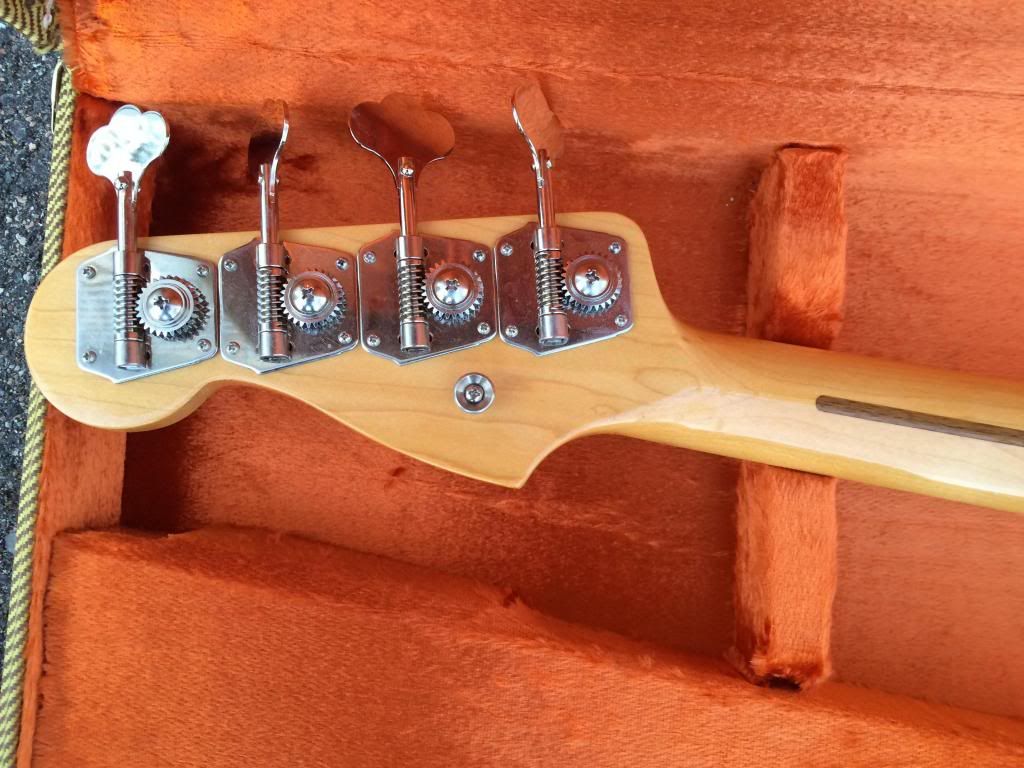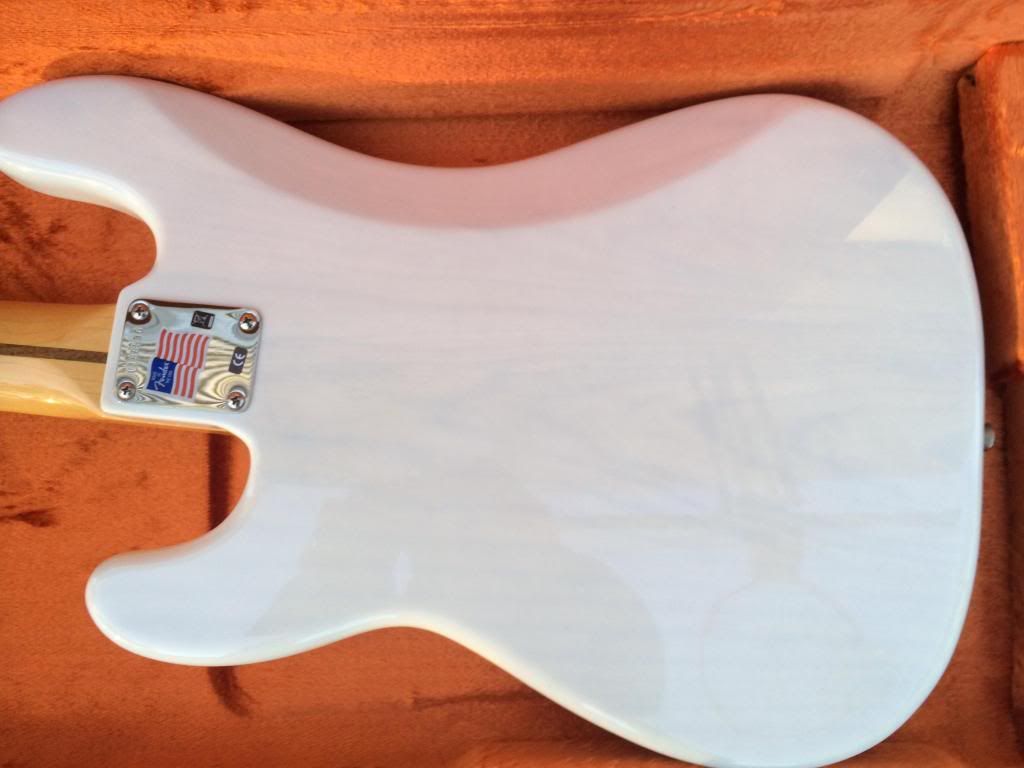 For trades, I am interested in Fender AVRI '62 Jazz plus cash or a '07-'10 Fender American Deluxe Jazz bass plus cash.