| | |
| --- | --- |
| bassgod0dmw | 09-11-2013 01:36 PM |
---
FS: Fender Precision Bass (MIM)

For Sale: Mid 1990's Fender Precision
Price: $275 plus shipping CONUS only (PayPal, MO, bank check)
Weight: 9 lbs 4 oz
No case. I can send it in a cheapo gig bag or in two separate boxes (one for the neck, one for the body).
I bought this bass a few years ago to put a fretless neck on the body. I upgraded all of the electronics. It's fully shielded with copper shielding tape, Switchraft output jack, CTS 250K pots, and a Fender 62' RI pickup. It's also got a Warmoth BWB pickguard and Warmoth chrome knobs. I have the original white pickguard somewhere and can include it if you'd like.
It was a players bass. It's got some scratches and dings. The previous owner installed aftermarket tuners. They filled the screw holes and then they switched back to the original tuners. They didn't bother to drill out the filling, so one of the screw heads snapped and the rest are MIA. 10 screws are needed to fill in all of the missing holes. It needs a new nut. I have the nut from the previous owner, but it needs work. Personally I would just start with a fresh nut blank or bring it to a tech. I may have a blank sitting at home, I'm not sure. It would be a great project for someone...
I need to make some room in the house, we have a baby on the way so I'm not really interested in trades.
I also have an unslotted BAII bridge in chrome that I can include for some cash if you're interested.
And here are some pics: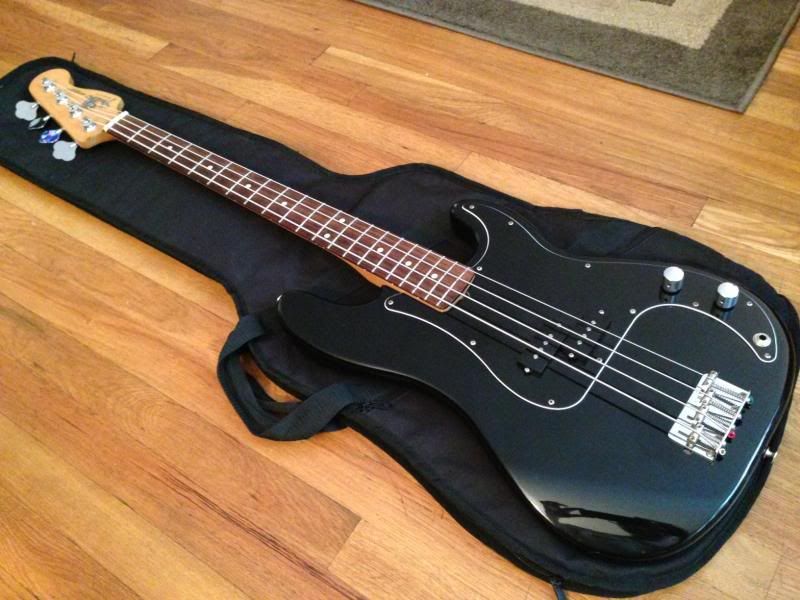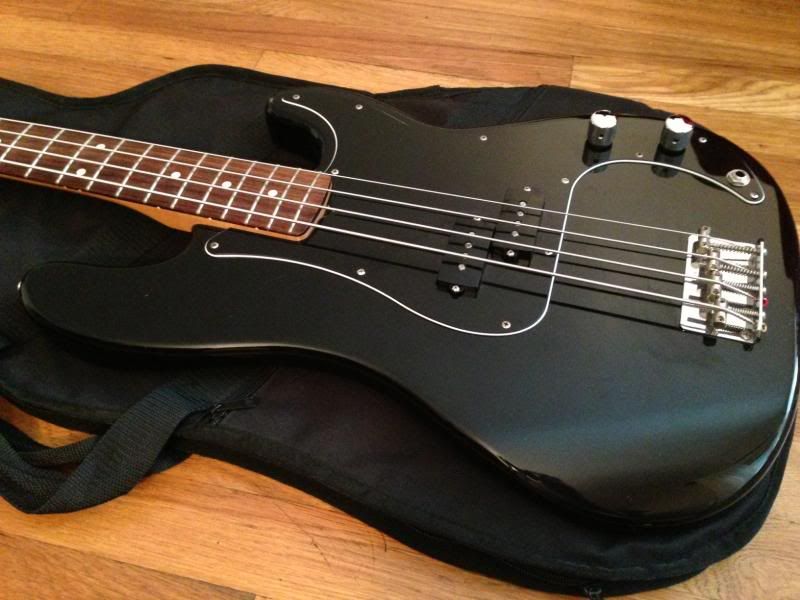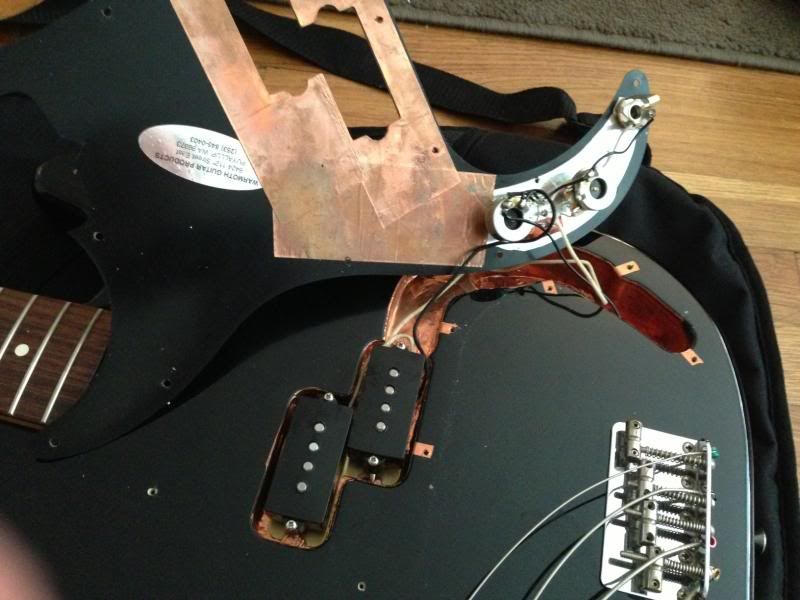 You can see some of the scratches on the back:
Headstock chips / burn: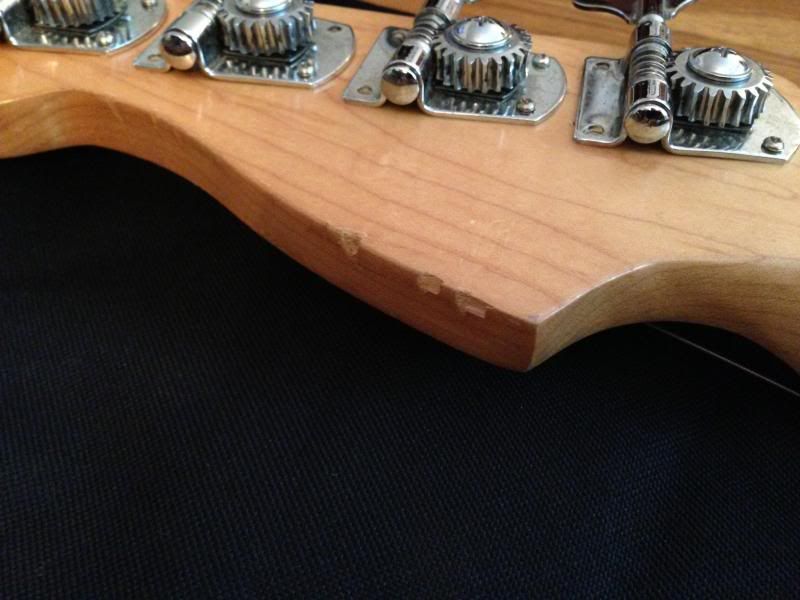 Missing screws / Snapped screw: