Hello everyone,
I'm looking at selling my stingray classic, because I just don't play it often. It's in great condition and has really minimal cosmetic issues such as a few scratches here and there. The most notable one is maybe 3 inches on the back of the bass. These scratches are so faint that they were very hard to try to capture in pictures. The pickguard has a standard amount of rash. The frets show no real signs of wear and the neck is straight. I have also copper shielded the bass inside all of the cavities. This has made the bass very quiet and almost void of any hum.
I'm asking 1325 shipped in the U.S. In hard shell case. As far as trades go, I'm not really interested in much besides a Warwick Thumb NT 4 string. I had one that I sold on this board a year or so back and honestly miss it.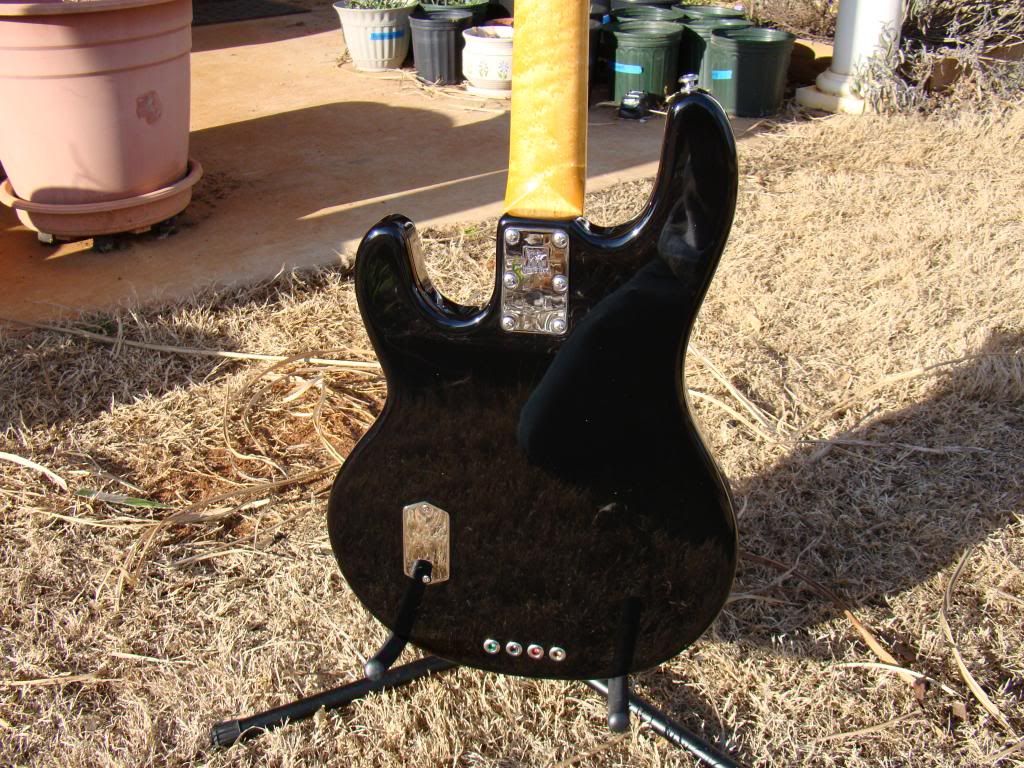 More photos can be found here.
http://s114.photobucket.com/user/rab...?sort=3&page=1