First off, Iíd like to wish everyone a Happy New Year!
My New Years resolution this year is to scale back on my gear and keep only what I play on a regular basis, that being said, Iím offering up one of my Martin Keith Elfin 4ís.
For those of you who are not familiar with Martin Keith, he has been building custom guitars and basses with Joe Veillette of Veillette Guitars for more than 13 years and has his own line of custom guitars and basses. Hereís a link to his website:
http://www.martinkeithguitars.com/index.shtml
This one has a beautiful figured Maple top and matching headstock, Wenge fretboard, a Nordstrand MM4.2 pickup (thatís located in the MM sweet spot), a John East MMSR 3 band preamp, and a Hipshot/Gotoh De-tuner in a bass that weighs in at a mere 6.9lbs. Itís in beautiful condition (9+/10) with only some slight scuffing above the pickup where your thumb contacts the bass, it plays fantastic and comes with Martin's standard Levy's gig bag.
Specs:
Poplar body
Figured Maple top & headstock
Translucent Black Cherry finish with matching headstock
Carbon Fiber reinforced maple neck (satin finished back)
Titanium truss rod
Wenge fretboard
34.5Ē scale
1 ĹĒ nut width
24 frets
19 mm string spacing
Nordstrand MM4.2 pickup
John East MMSR 3 band preamp
Gotoh tuners
Hipshot/Gotoh D-tuner
Hipshot B bridge
Dunlop Straplocks
Std. Martin Keith gig bag
Weight: 6.9 lbs.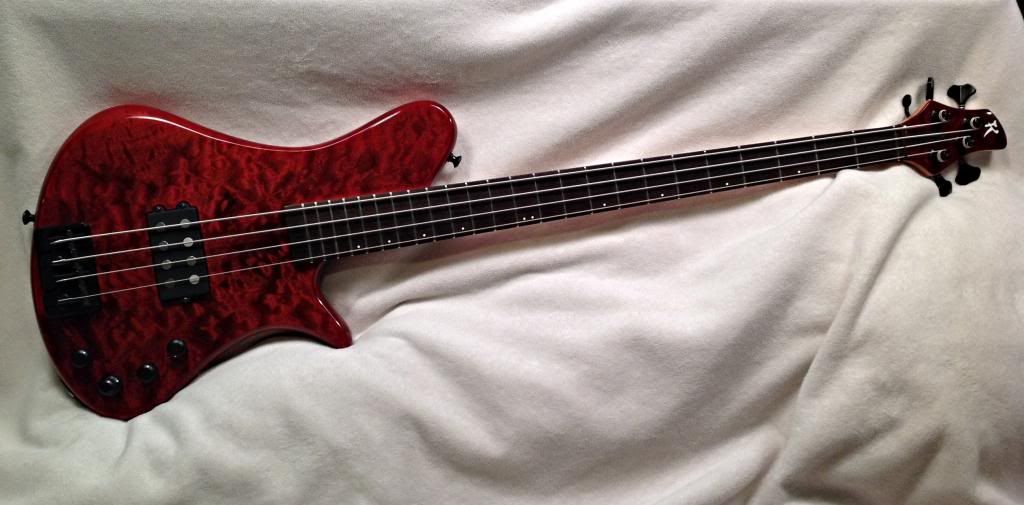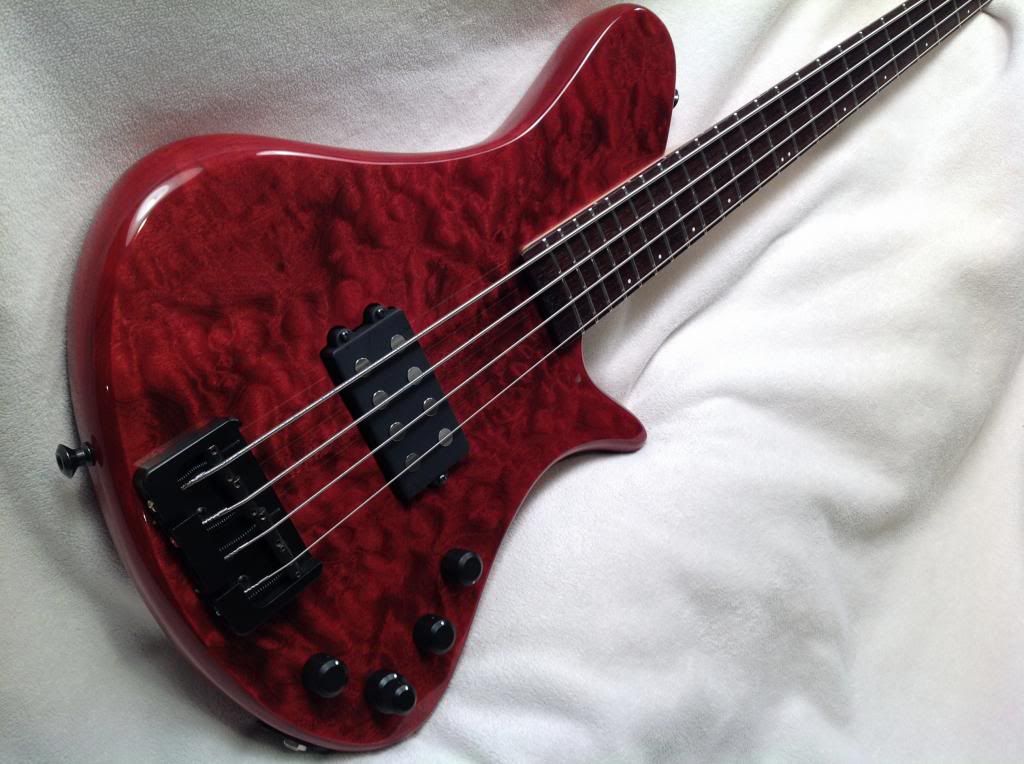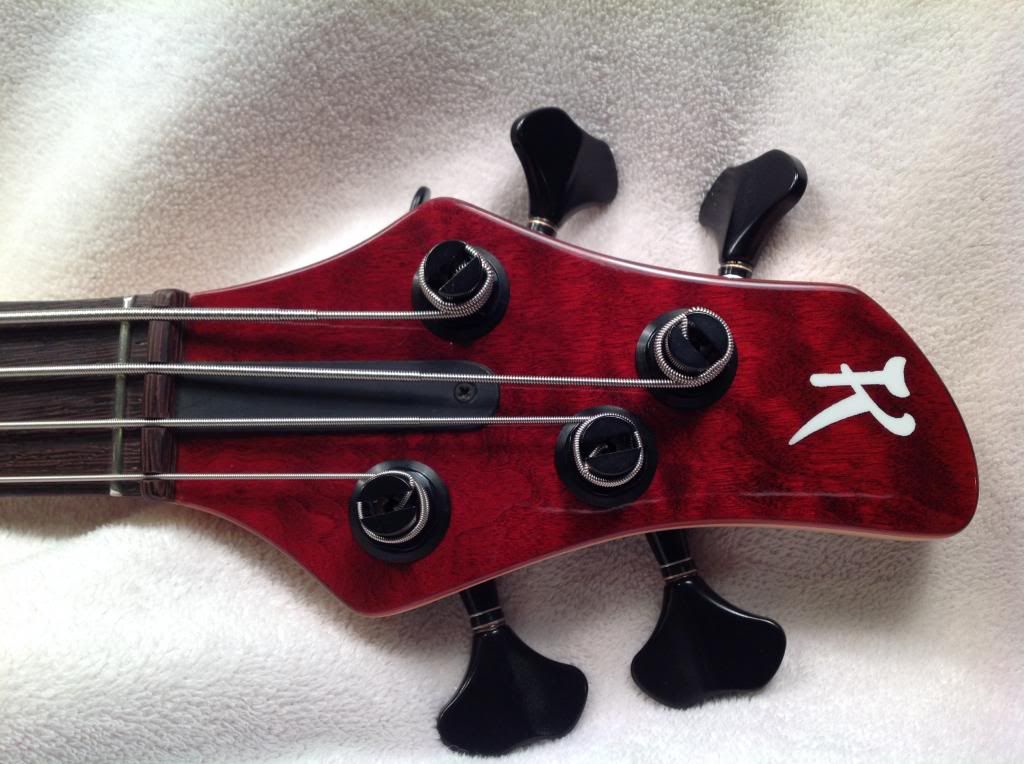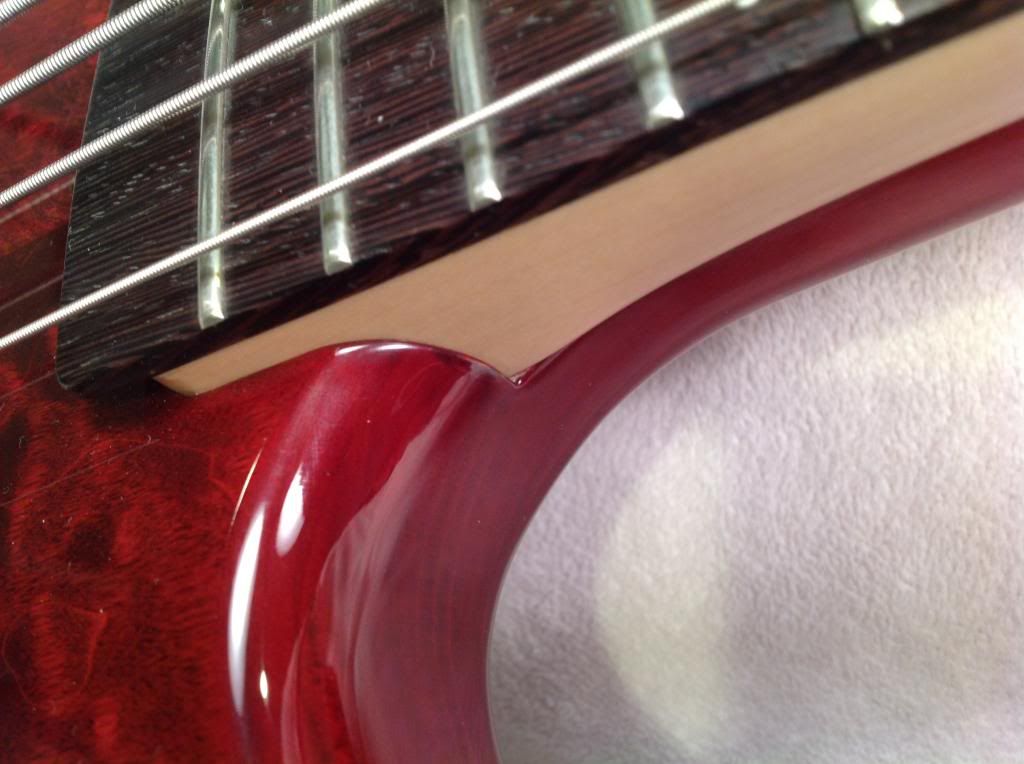 More images can be found here:
http://s925.photobucket.com/user/Fun...Elfin%204%20MM
I purchased this brand new from Martin 9 months ago when I was waiting for my custom Elfin 4 to be built, which is now my main player. Build times for these basses are somewhere in the range of 3 to 4 months or more and have a street price of $2900+.
Iím asking
$1650
$1500 shipped to anywhere in the CONUS, sorry no international sales, PayPal accepted. Local pickup is also available.
I would consider trades for a micro amp and cash, preferably an Aguilar Tone Hammer 500 or 4 & 5 string jazz basses (+ or - cash).
Thanks for looking!