| | |
| --- | --- |
| thomasjbass | 02-09-2014 11:59 AM |
---
FS/FT Pete Hilton Custom 5 String *Stunning & Mint*

Absolutely stellar and gorgeous Pete Hilton 5 string bass. From top to bootom this bass is unique, beautiful and displays some of the most exquisite craftsmanship that I have had my hands on. A little bit of backstory on Pete, he studied under the great Carl Thompson and had an absolute passion for making great basses. He recently relocated from the East Coast back to the West Coast and is now making great basses in California. For more on Pete and his art, check out hiltonguitars.com.
I picked this bass up from the original owner, and the bass is pristine. Not a mark or ding on this baby from top to bottom. I will say that I reserve the right to change my mind, as this bass is different than any other in my collection so I may eventually reconsider.
I am asking $4000 for this bass, which I think is very affordable. As far as trades are concerned, I would really only be interested in the following:
Ritters
MTD 535-24
NYC Sadowskys
Carl Thompson
F Bass BN5 (with exotic top)
Ken Bebensee 5
Dingwall Prima
Fibenare Customs 5
Ken Smith Black Tiger
Bass Specifications:
Body: Curly maple core, bocote/black walnut top and back, Ziricote center with black walnut/bocote stripes. Ziricote/bocote pickup covers.
Neck: Mahogany with ebony stripes and binding
Fretboard: Pau Ferro
Headstock: Bocote headstock with veneers
Electronics: Kent Armstrong Pickups
Built: 7/29/13
Pictures:
First These are my photos: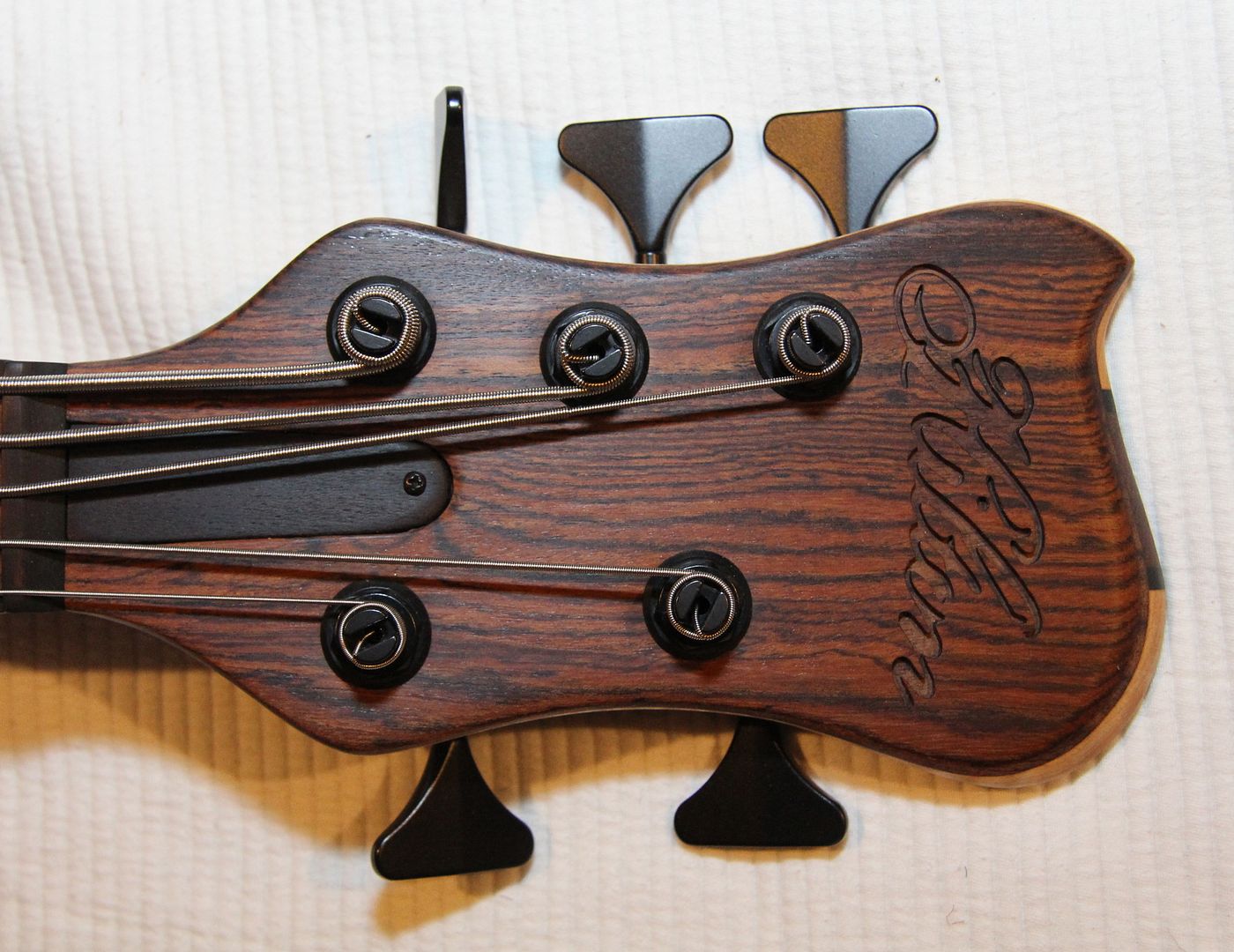 Photos from Pete: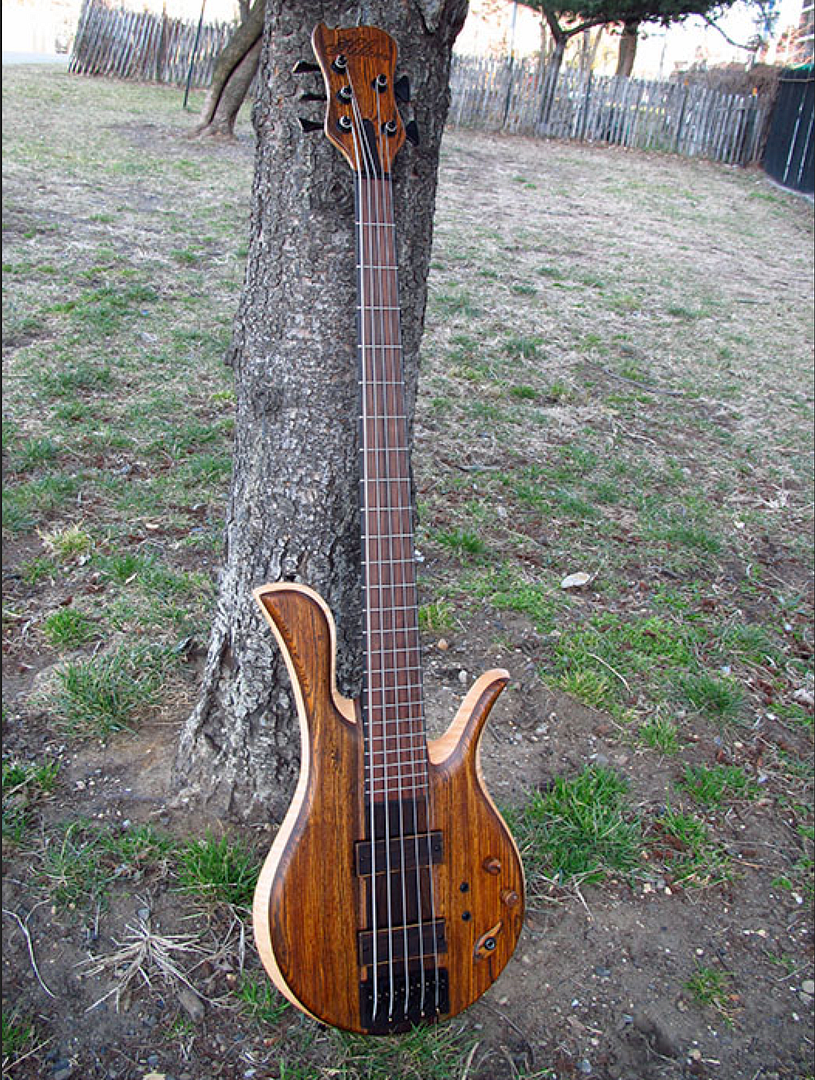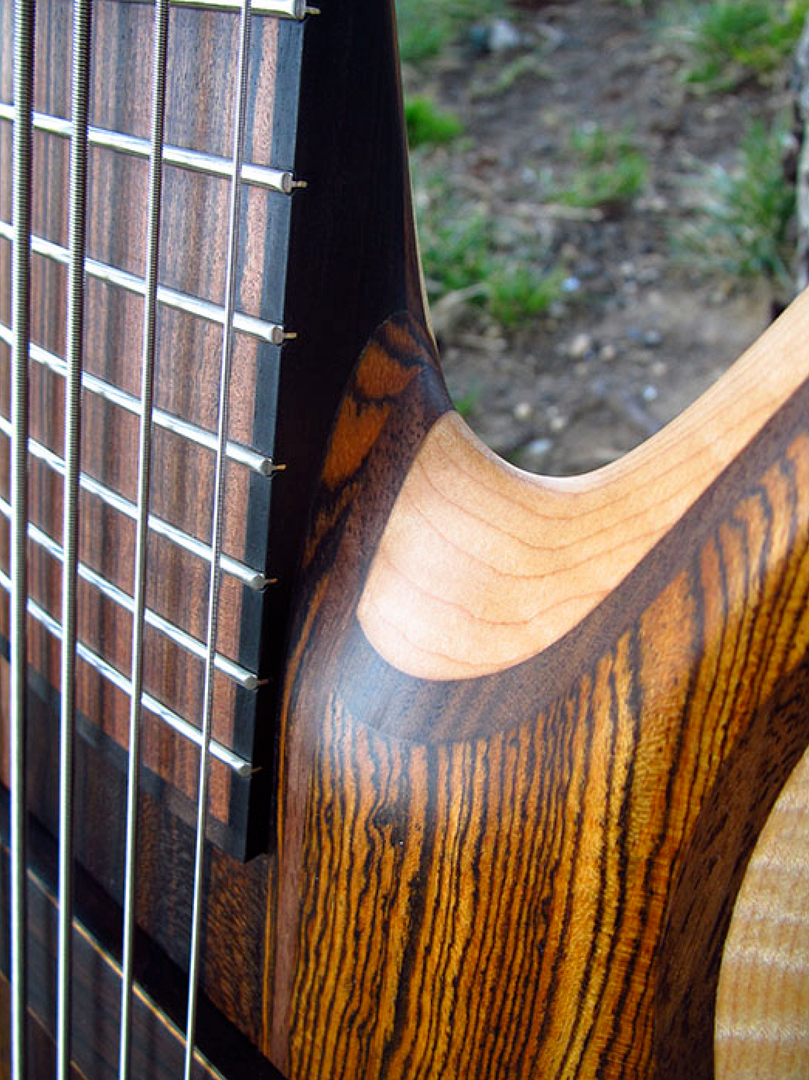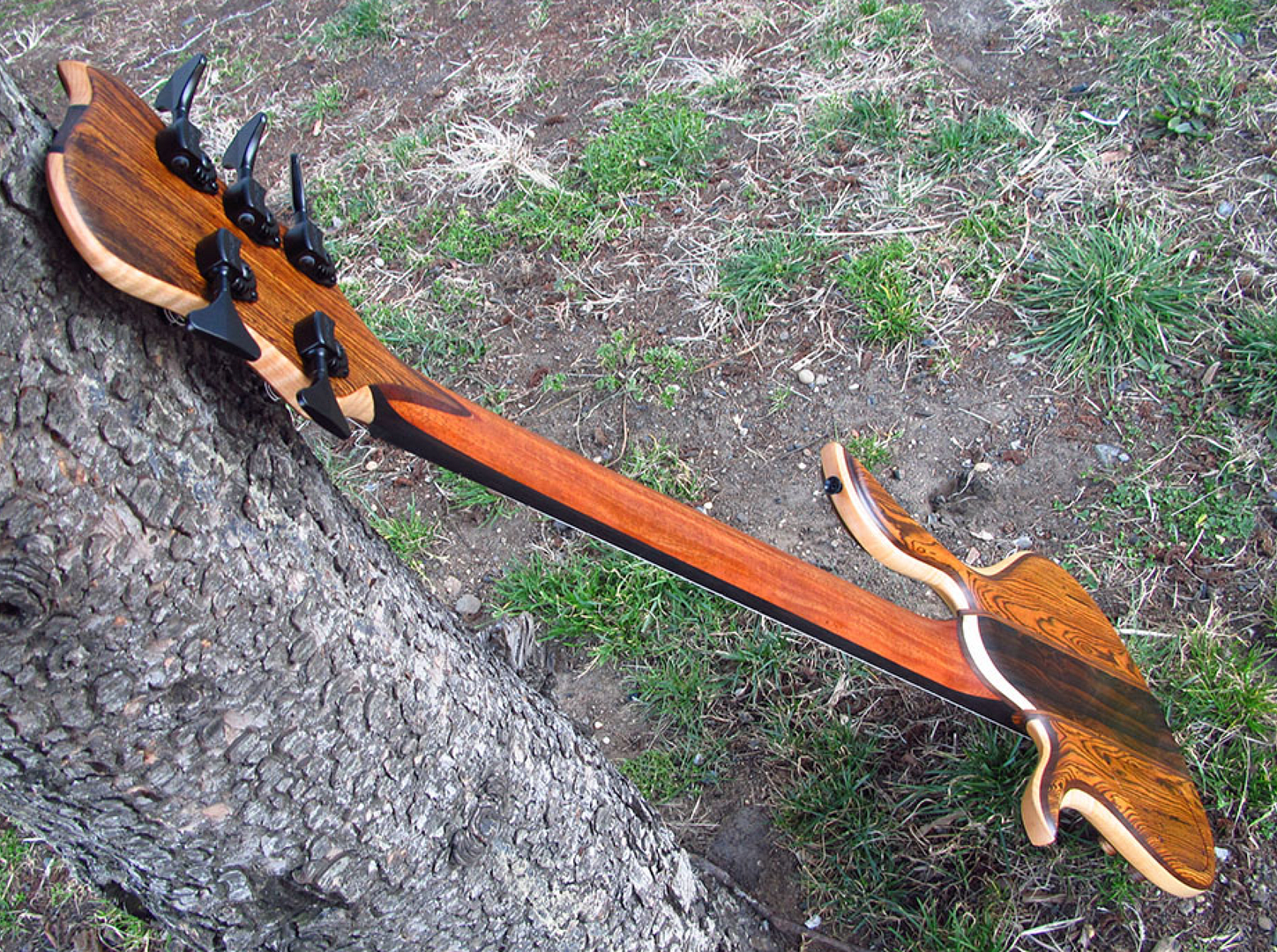 From the original owner: