Relisted for sale or trade is my US L2K, featuring three cool things not found on the new ones: (1) the 3-bolt neck with tilt adjustment, (2) the series-mode bass-boost caps (a.k.a. "OMG mode"), and (3) a 7.5" radius neck with 1 5/8" nut, no longer available. It weighs in at 10 lbs. on the bathroom scale, and the serial number dates it to about 1994. (G&L serial-dating is an inexact science; if anyone wants to know what the stamps in the neck pocket say, let me know, and I'll have a look.)
There are a few minor blemishes that I'll point out in the pictures. Otherwise, everything is original and in perfect working order. It sets up like a champ and was recently adjusted for the season, the frets are in great shape, and there's no "ski jump."
Teaser pic: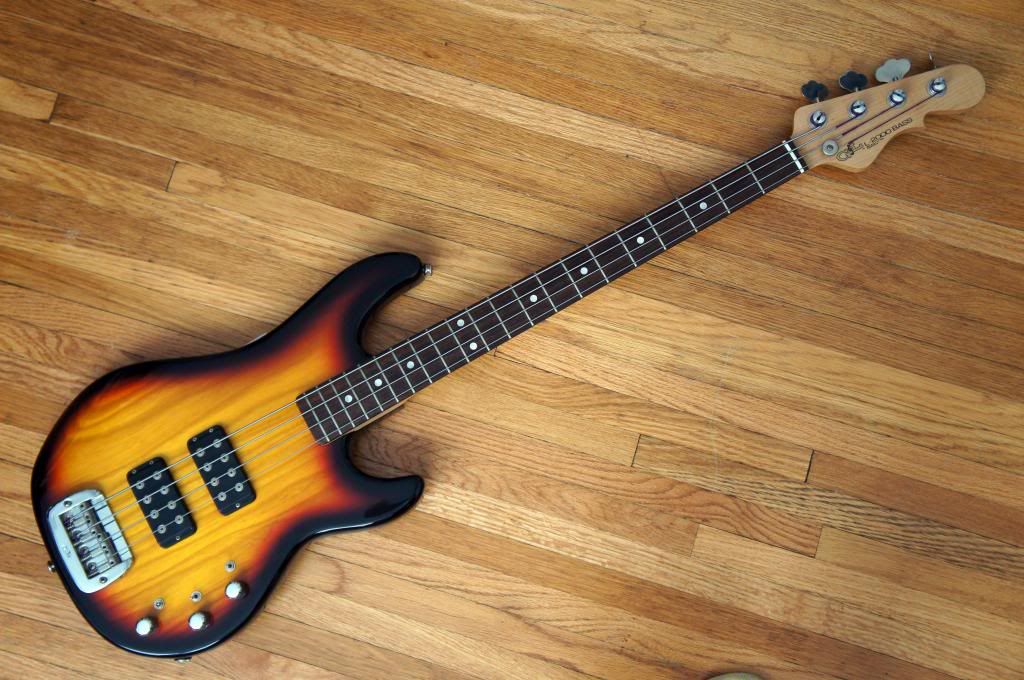 The rest of the pictures are here:
L2000 photo album
And the original thread, in case you're interested, is here:
http://www.talkbass.com/forum/f126/f...s-mode-998058/
For sale at $740 shipped and insured CONUS in a gig bag, or $760 shipped and insured CONUS in a banged up but functional hard case.
As for trades, tops would be a G&L USA bass, specifically one of the following:
SB-2, second type (PJ), fretted
Climax or L1500, fretted or fretless
L2500, fretted
El Toro, fretted or fretless
Cash on either end is an option, depending on the model, condition, case, etc.
Feel free to run other trade ideas by me, too, but please understand I'm more likely to turn them down.
Thanks for reading, and please don't hesitate to post or PM with questions!