Up for consideration is a stellar example of Rumblefish XL. If you're looking, you probably know what it is, but in short, it's a J/J configuration with a 3-position switch that selects between both pickups in parallel, neck pickup solo'd, and both in series for HUGE bass response. This thing can easily cop both J and P tones. The neck is a dreamy rolled J-profile. The tone is insane.
The bass is all original and the condition is superb. I'd conservatively rate it a 9 out of 10. The only issues are barely worth mentioning, but for the sake of absolute disclosure, there's a tiny impression on the back of the neck behind the 4th fret (can't feel it or photograph it), and the white "sidewalls" are yellowing just slightly, which is common with these (and likely inevitable over time).
Straight sale price is
$875 shipped (CONUS)
obo in a decent, no-name gig bag (nicely padded, buckle for the right shoulder strap is missing--probably an easy fix, or if you're like me and always just sling 'em over your left, you might just cut the durn thing off).
Currently set up like a dream with D'Addario Chromes (45-65-80-100) and ready to rock right out of the box.
Willing to entertain trades but have some guidelines:
- Passive four-stringers only. Nothing active, no fivers. Sorry, just not my bag.
- Have a shoulder issue, so trade bait needs to be in the range of 9 lbs max. A tad over might be okay, but the closer to 8 lbs the better.
Dream trade would be for a lightweight hog/ebony G&L slot-pole L-1000. Hey, I
said
dream. First generation G&L SB-2 or Lynx would also get my attention. Other J-style basses or oddball suggestions welcome. Budget is tight, so a straight trade or trade plus cash from you would be ideal. Okay, on to the pics ...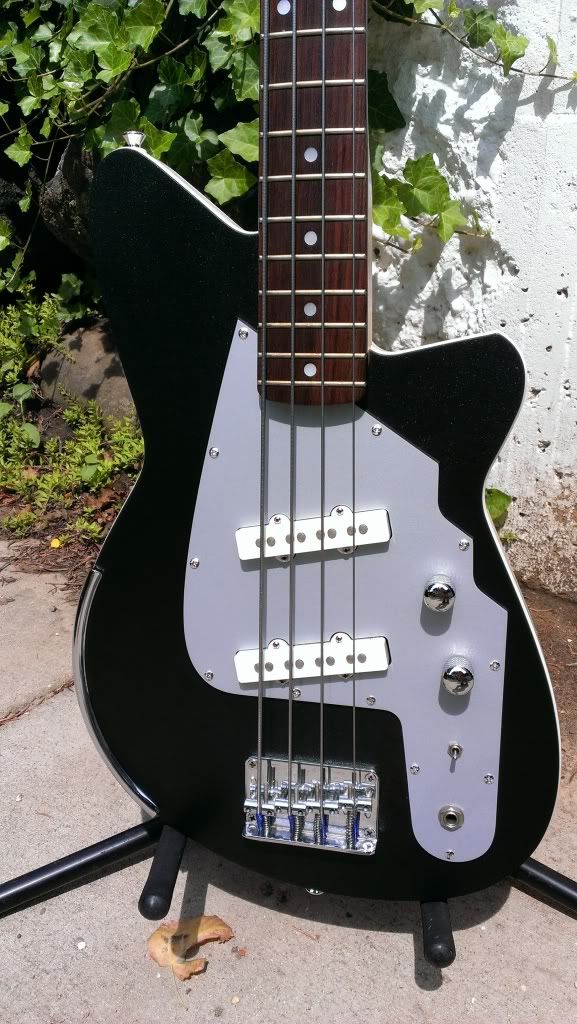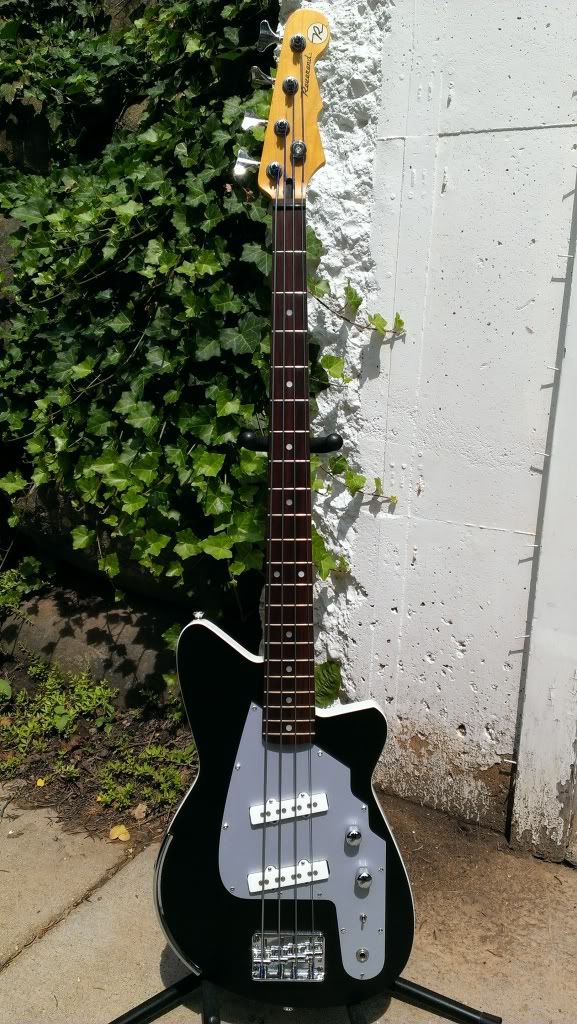 Thanks for looking! Check my feedback. You won't be disappointed. PM with offers or questions.