- Skjold Custom Shop 5 string with original '92 body style
- Sapele Mahogany body
- Highly Figured Redwood top
- 35" scale and 24 fret with 18mm spacing (spacing can be adjusted a little)
- Bloodwood fingerboard
- Skjold C4 pickup w/matching cover
- Skjold/East preamp
- 5 pc Purple Heart and Maple neck
- LaBella Black Nylon strings installed
- Skjold soft/hard case
$2600 shipped in the CONUS.
As for trades, I'm primarily looking for:
- Nice 5 string J type basses
- will consider 4/6 string, P/J or P basses
- something along the lines of Nordy, Lakland, LEJ, Lull, Celinder, Fender CS, Warrior, Zon, Elrick, etc.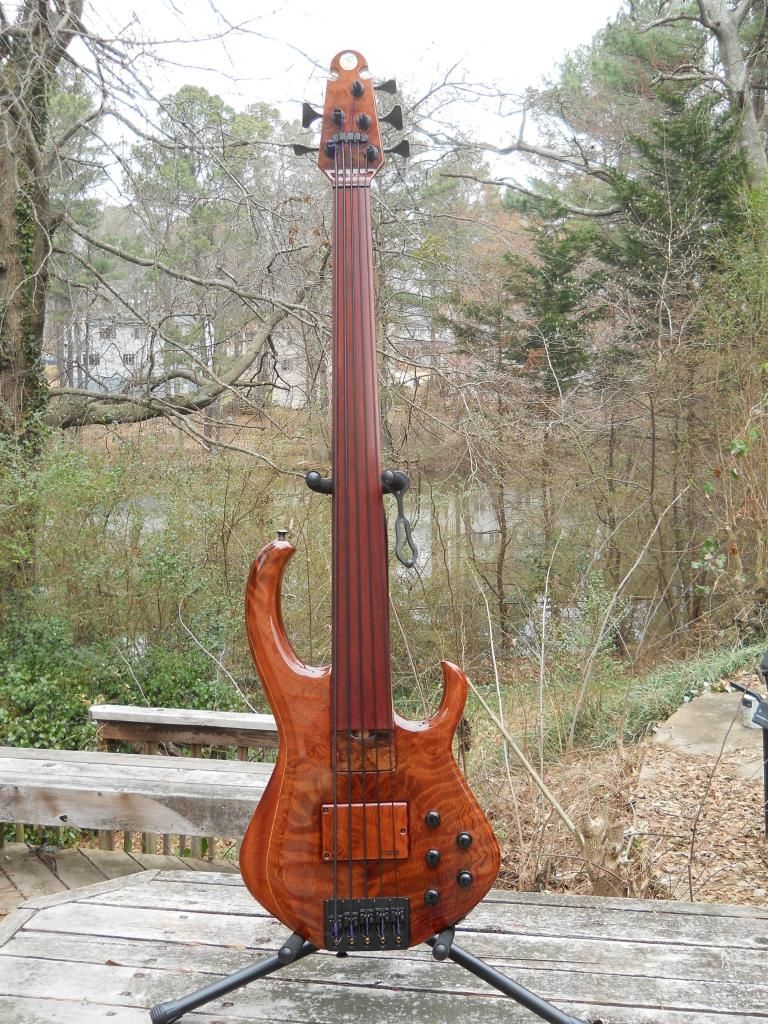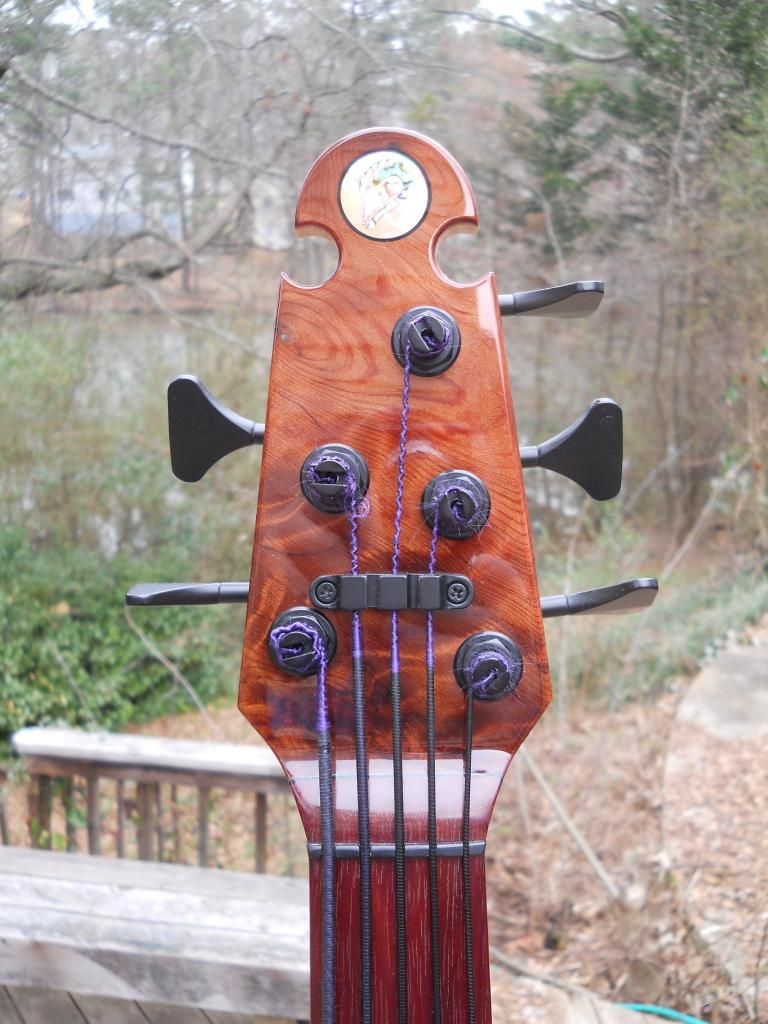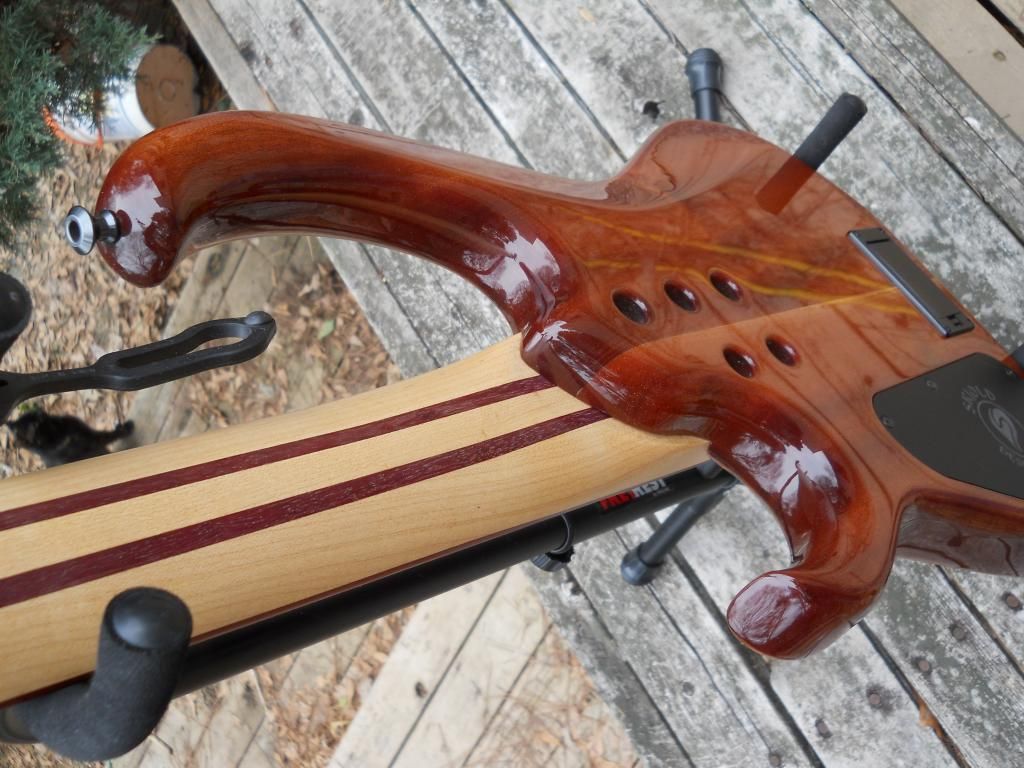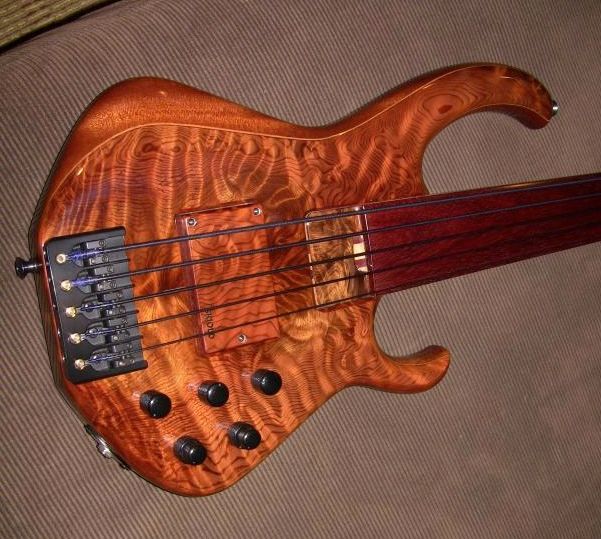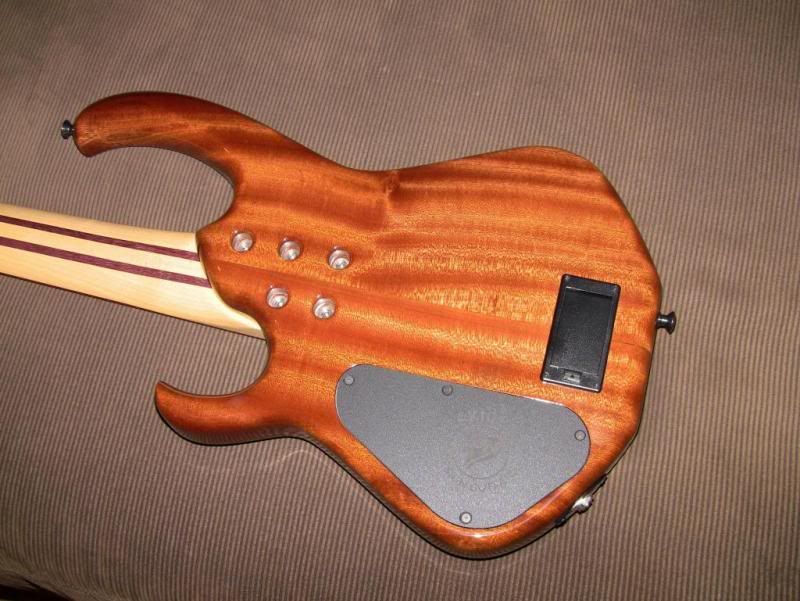 I noticed in the new pics that there is a reflection of the side of my house on the bass. Not good. I'll try to take some more.