| | |
| --- | --- |
| thomasjbass | 10-28-2013 09:49 PM |
---
FS Pavel Aryel Deluxe 5 String Custom

FS Pavel Aryel Deluxe 5 String Custom
So over the next few days, I am going to be posting a lot of my basses for sale in order to purchase a new home here in Ohio. I appreciate you taking a few minutes to take a look at my postings and hope that one of them is what you are look for.
This is by far the most amazing maple fretboard that I have ever owned. I got this from another friend on TB and the original owner of the bass. This bass was built in December 2012 making it less than a year old. The electronic combination is perhaps the best I've ever heard in the 3 Pavel's I've owned previously. The construction of this bass is so impressive, again I will say that if some of my other instruments sell first I will be pulling this bass off of the market. I am asking $3875 for this bass and I will split shipping with the buyer.
Also, just a little note…this bass can still be found as one of the showcase basses on PavelMI.com.
If you would like to see the Pavel Aryel in action check out this video (This guy Emmanuel is shredding btw):
http://www.youtube.com/watch?v=-ClY_9_VB7c
Here is a little bit more about the bass:
Model
: Pavel Aryel 5 Deluxe Custom Buckeye
Color
: Blonde Buckeye Burl
Core
: Purpleheard
Body
: 1 piece Select Swamp Ash
Neck
: Rock Maple / Purpleheart / Rock Maple
Fretboard
: Bird's Eye Maple
Pickups
: Pavel / Reed James Engineering Neos
Preamp
: Mike Pope Flexcore 18V
Hardware
: Hipshot
Scale
: 35"
Frets
: 24
String Spacing
: 13/32" @ Nut / 23/32" @ Bridge
Case
: Yes, Protec Gig Bag (F Bass Logo)
Weight
: 8.75lbs
Serial
: Available upon PM
Some visual stimulation: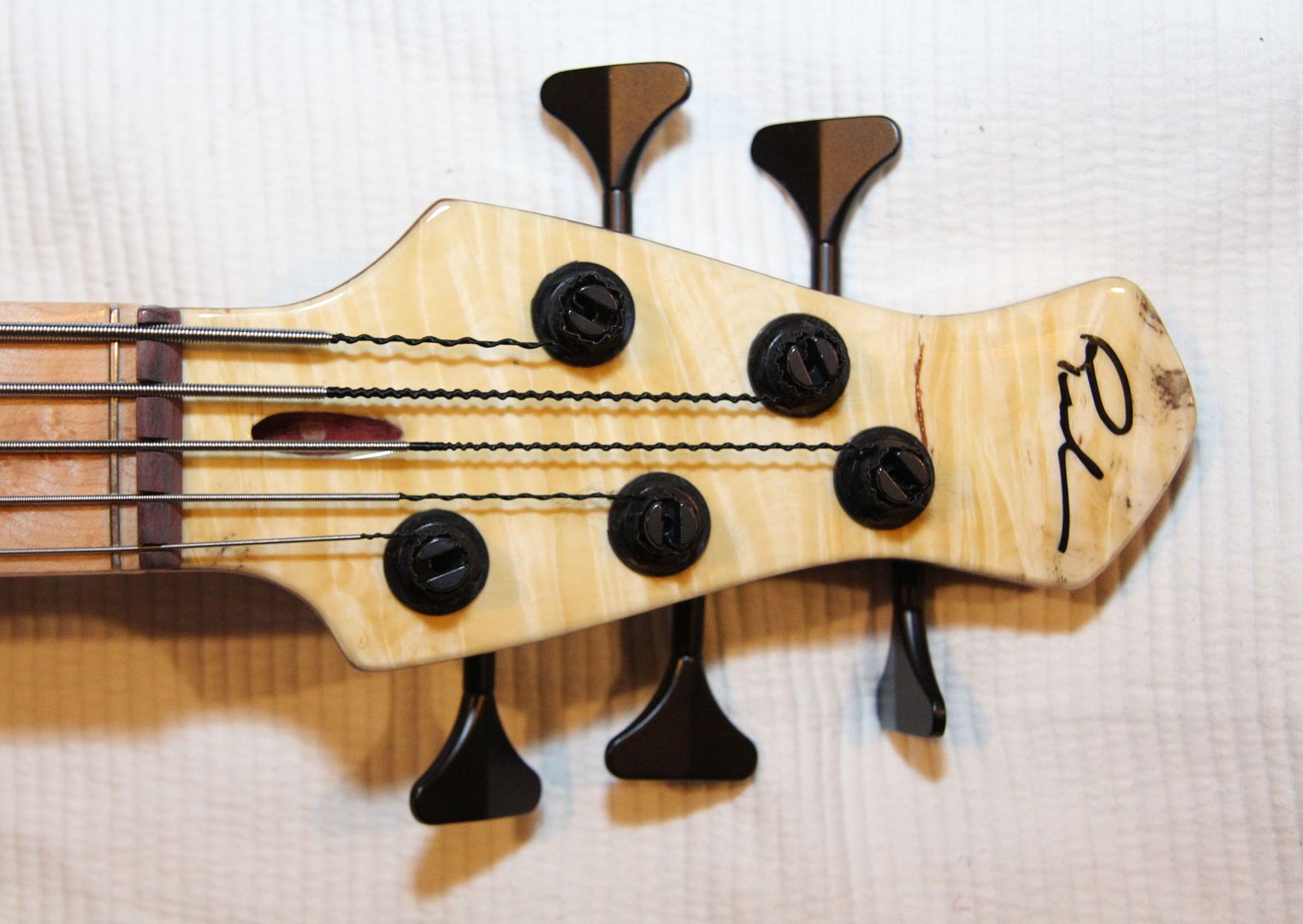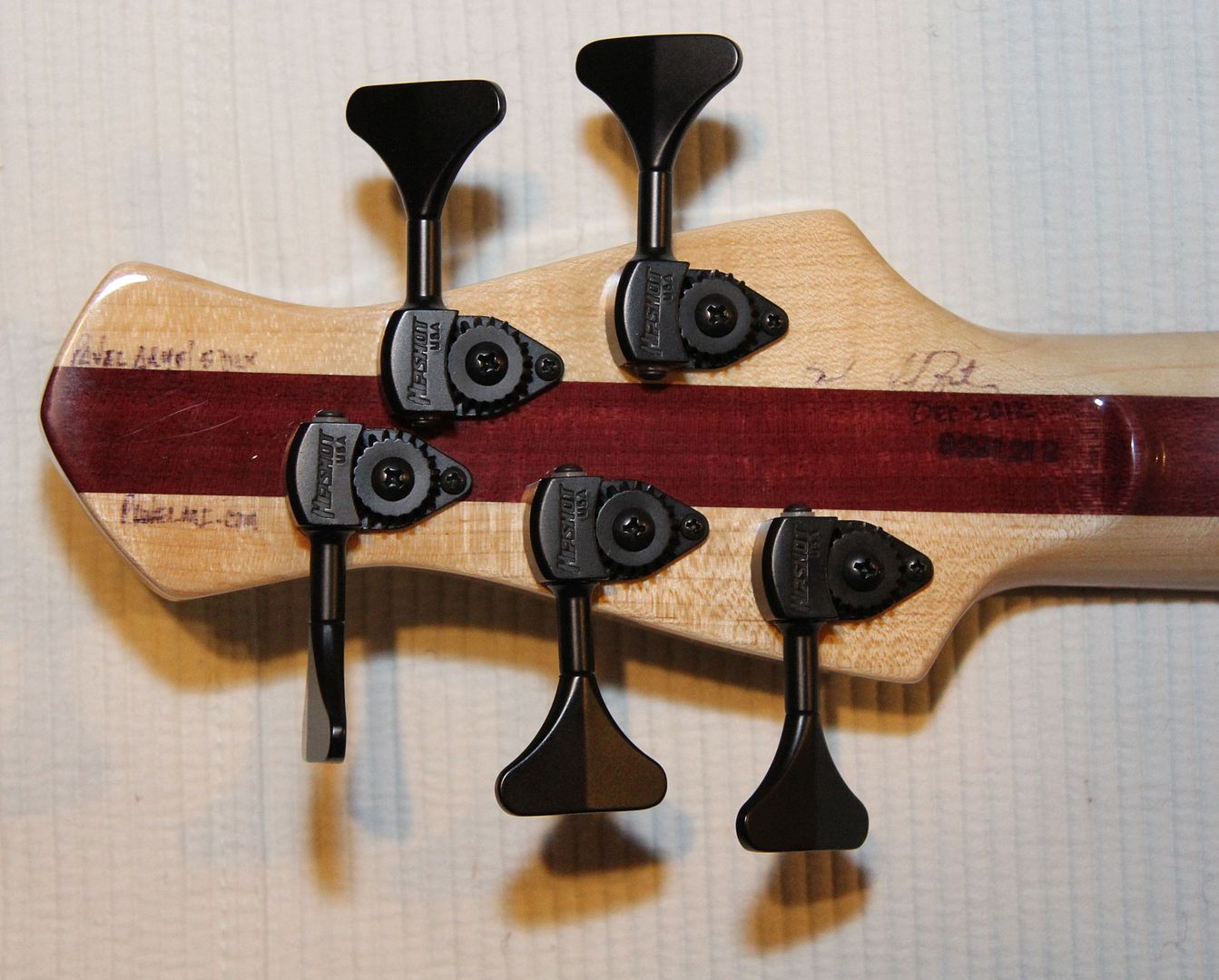 Here are the photos of the bass on Pavel's website: