| | |
| --- | --- |
| sleepy_monkey | 12-18-2013 09:40 AM |
---
FS: Squier VM Fretless Jazz bass with extras!

I recently traded some gear and received this in the trade.
A very clean VM Fretless Squier jazz bass that has been blacked out. The original owner put black knobs, control plate, tuners, bridge, and string tee on it. I would put it at an 8.5-9 out of 10 on looks. It has some slight marking on the fretboard from the flats. The grain in the body looks great and it plays nicely. It also has black straplocks on it that are included.
$OLD Paypal is ok. USPS Money Orders are ok. I can also accept credit cards (or debit cards run as credit) if you want to go that route. I am off all weekend so I could ship quick if you want it ASAP.
Please PM me with any questions.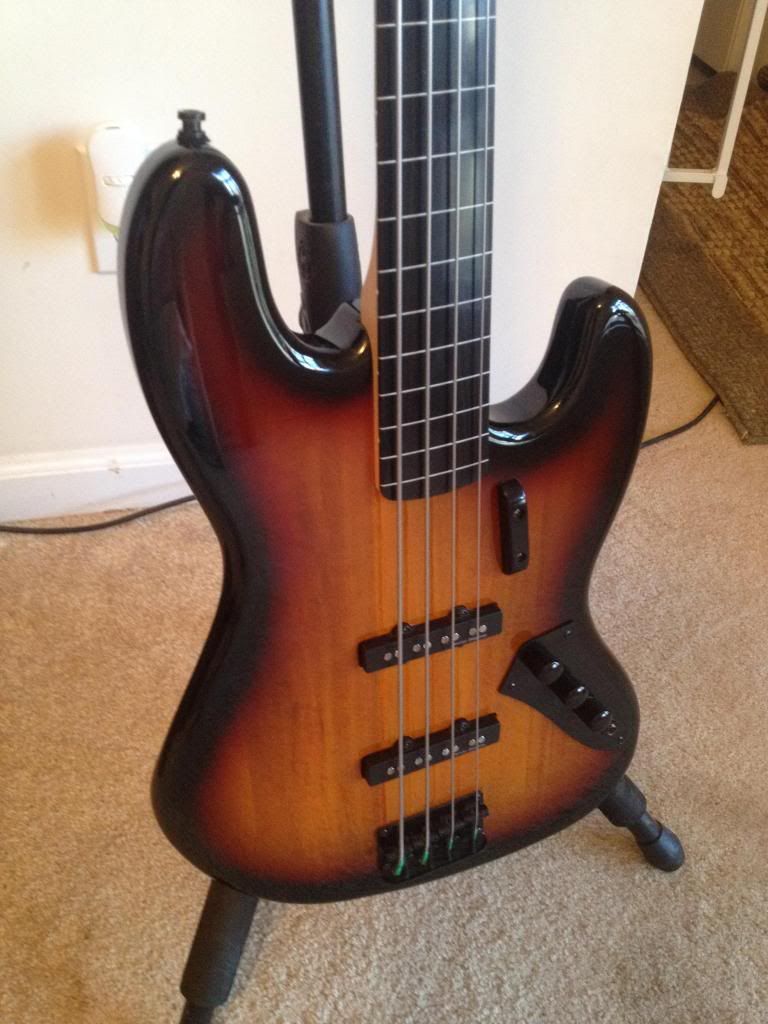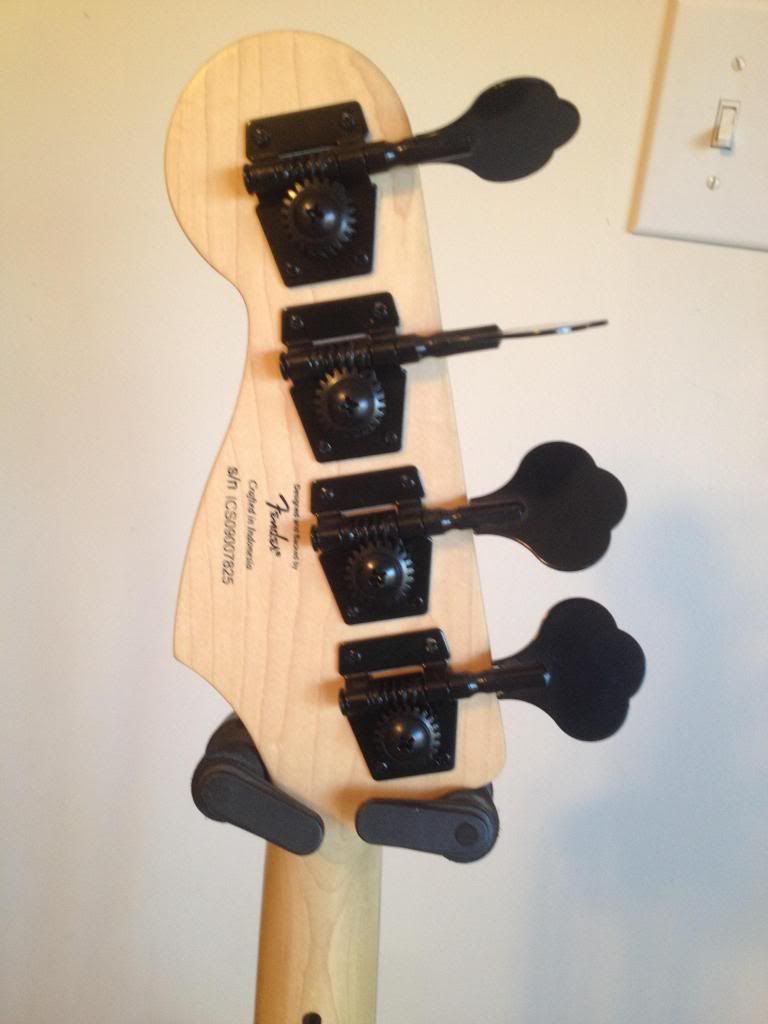 | | |
| --- | --- |
| TN WOODMAN | 12-19-2013 10:47 PM |
---
This needs black tape wounds and it's done . Nice bass.
| | |
| --- | --- |
| sleepy_monkey | 12-21-2013 11:04 PM |
---
SOLD!
All times are GMT -6. The time now is

06:15 PM

.
Powered by vBulletin® Version 3.6.12
Copyright ©2000 - 2014, Jelsoft Enterprises Ltd.