| | |
| --- | --- |
| fenderhutz | 09-06-2013 10:24 AM |
---
FS Sterling by Music Man Ray34 Honeyburst

Howdy folks,
I just grabbed a new fiver and it is my go to bass now.
This is a Sterling by Music Man RAY34 in Honeyburst. Fit and finish is top notch. Tuners are great, neck is great with absolutely no sharp frets. I put the old school style black knobs on it and thinks it adds a little class to the bass. Truss rod works and the action is very low and very playable. It is currently strung with some fresh DR Sunbeams (105-45). I have to check again, but I *think* it was 9.6lbs on my bathroom scale. Currently has Schaller style strap lock ends, I can also include the other strap hardware for a full price offer if you need it.
Two notes for those that like to know every cosmetic issue with a bass. There is the typical end of headstock markings from a bass that gets gigged a couple times a month, nothing major (VERY VERY MINOR). The other is beside the input jack on the side of the bass. About 1/2 inch superficial surface scratch in the clear coat only. It isn't bad, but worth noting. Some minimal fret wear as well.
Comes with a Roadrunner gig bag or a Squier/Fender plastic hardshell for a nominal fee. The bag has been used and one of the zipper tabs is broke but still works fine.
The pics, the finish does not look orange in normal light, much more subtle: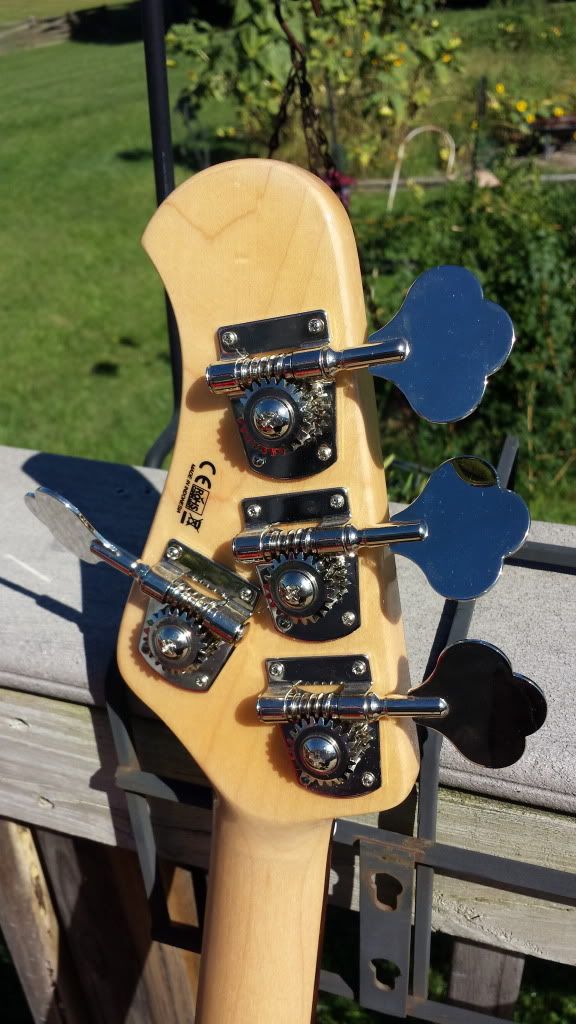 Superficial surface clear coat scratch:
Better color pic without flash or bright sun: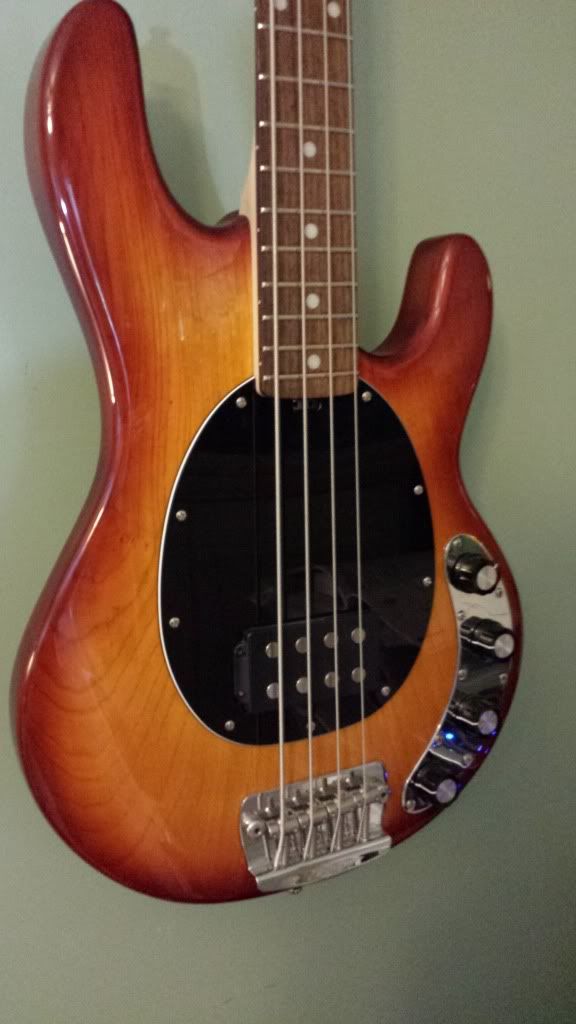 $425 shipped
. Paypal. Probably 20 bucks extra for the hard case.
| | |
| --- | --- |
| fenderhutz | 09-09-2013 07:40 AM |
---
Just got a quote to cut a willow tree down that is encroaching upon the roof. Make me an offer.
| | |
| --- | --- |
| fenderhutz | 09-11-2013 09:43 AM |
---
This has been sold. Thanks
All times are GMT -6. The time now is

01:49 AM

.
Powered by vBulletin® Version 3.6.12
Copyright ©2000 - 2013, Jelsoft Enterprises Ltd.