Up for sale is my LPB SX Jazz bass.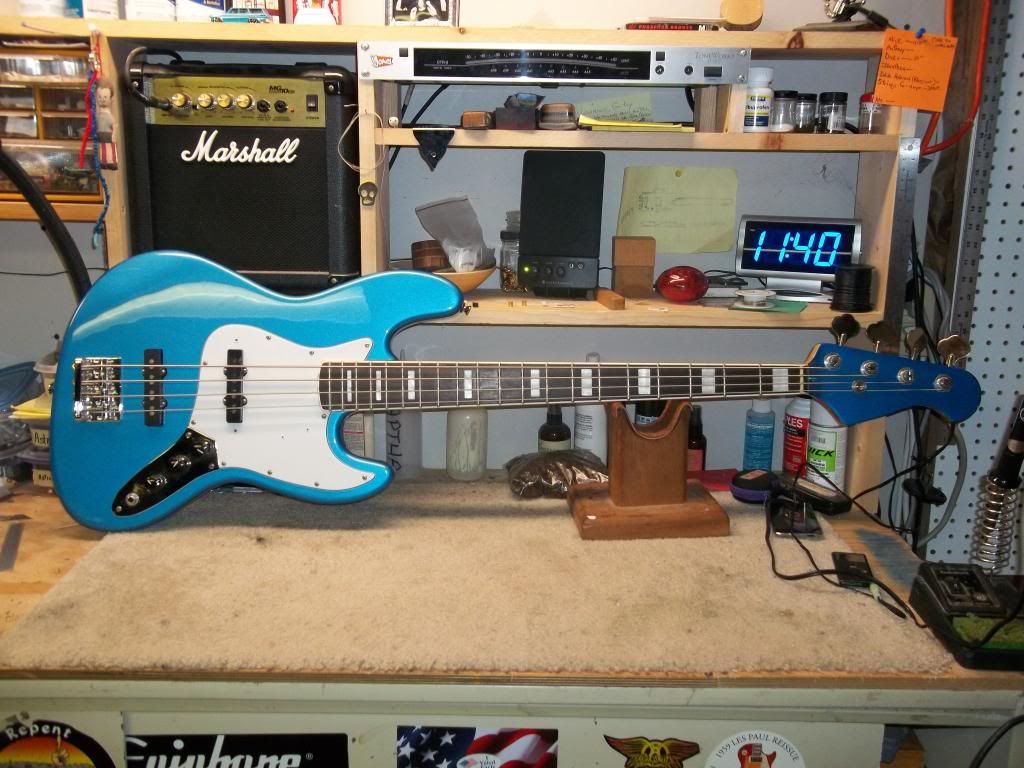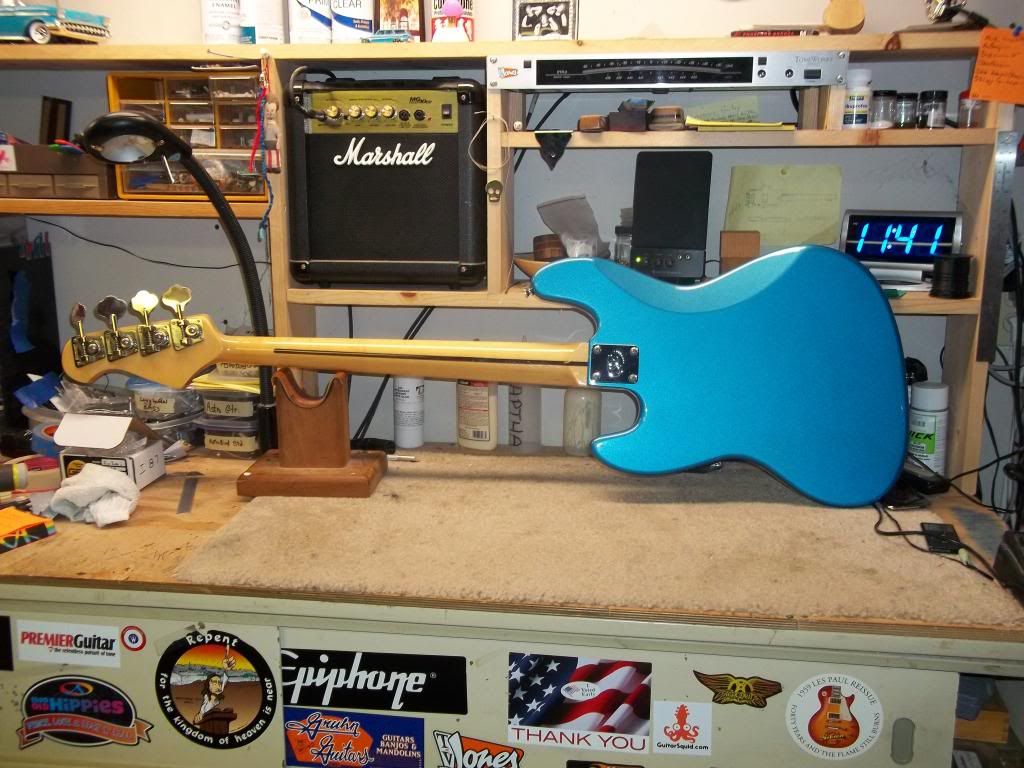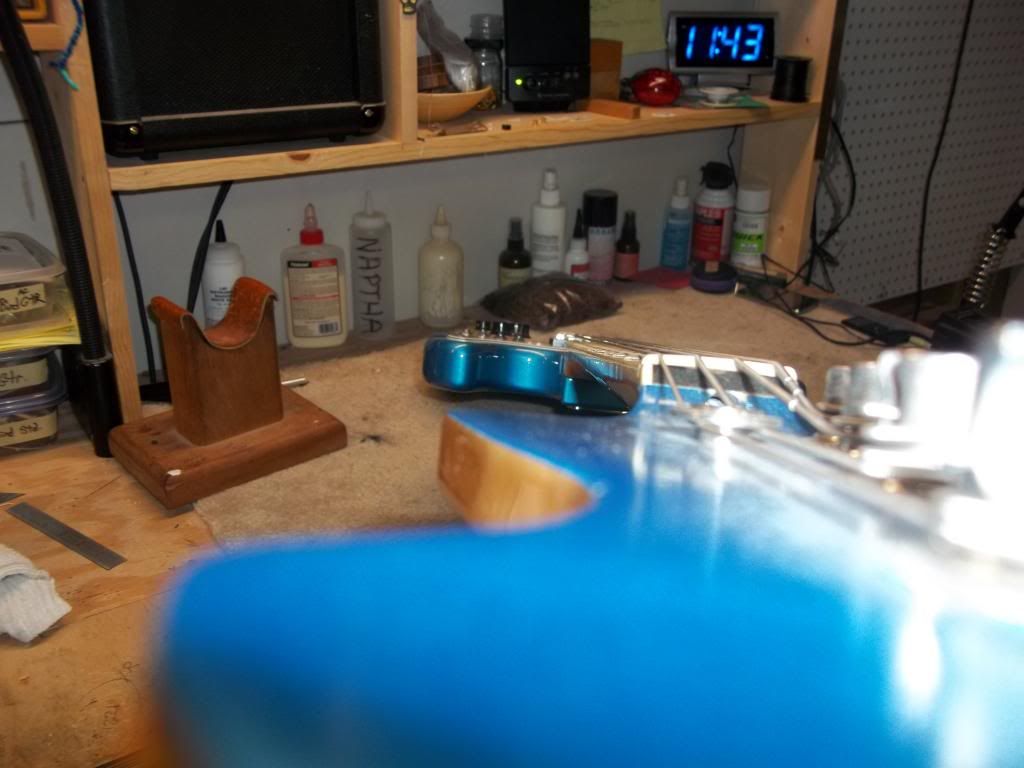 It has the early headstock & the previous owner painted the headstock to match the body (a pretty decent job too). I purchased it here a couple of years ago with the intention of installing a P pickup. Instead, I ended up installing a Dimarzio split coil J pickup in the neck position. I gigged with the bass for awhile, but eventually it was placed into my collection where it has set every since. I pretty much play my own basses (along with the occasional Fender Precision) these days.
The bass has Wilkinson vintage style tuners on it along with a Gotoh Bridge, D'addario strings & the Dimarzio pickup (not sure if the bridge pickup has been changed; I only replaced the neck pickup (all of the other mods were done before I purchased the bass).
The electronics have also been replaced with CTS pots, Switchcraft output jack, better wire & an orange drop cap.The control cavity has also been shielded in copper tape.
Everything works. It's a really cool bass... Very resonant, even unplugged. After playing it, I want to keep it, but I have too many basses (not bragging, it's bordering on being a psychological problem... they need a 12 step program for G.A.S.). I'm trying to thin the herd down to instruments I actually play & those that have investment potential.
I would like to get $250 shipped. I'm sure I have some kind of inexpensive gig bag that I can throw in & I also have a plastic Fender USA case that is in fair (somewhat beat up) condition if you prefer.
I do have someone that has expressed interest in the bass... I have not heard back from them, but if they do contact me, I will close this thread.
Moonshine