Well, I've decided to limit myself to three basses. My new one came in and I've decided this one has to go.
It's a 1992 Peavey Fury (made in USA!) with an EMG pickup strung up with flats.
Some might consider the EMG a con, but it really does sound good.
(The EMG is active, see post #12 for pictures with the guard removed.)
Since I've had this bass, I've gigged it probably no more than 10 times, otherwise it's been in a case or hanging on my wall.
It has excellent playability. Nice action, the neck feels great.
In fact, the neck is my favorite part of this bass. So smooth. :hyper:
There is an occasional rattle when really digging in. I suspect the nut is to blame but you can only tell when playing unplugged.
Otherwise it sounds really nice. It's got a great thumpy, warm sound when I run the tone low and some nice defined punch at full.
It has a fair share of blemishes for being 20 years old.
Some small chips and scratches near the bottom and by the top strap peg, though they are hard to see, unless you look very close.
There is one spot that, I think, goes through to the wood, but it looks like it was covered with whiteout or something.
I would give the body a 7.5/10.
There is a small nick or two on the back of the neck as well.
It doesn't/wouldn't bother playability. Neck is probably 8/10.
Post 27 has soundclips:
http://www.talkbass.com/forum/f126/f...l#post14122052
On to the crappy pictures: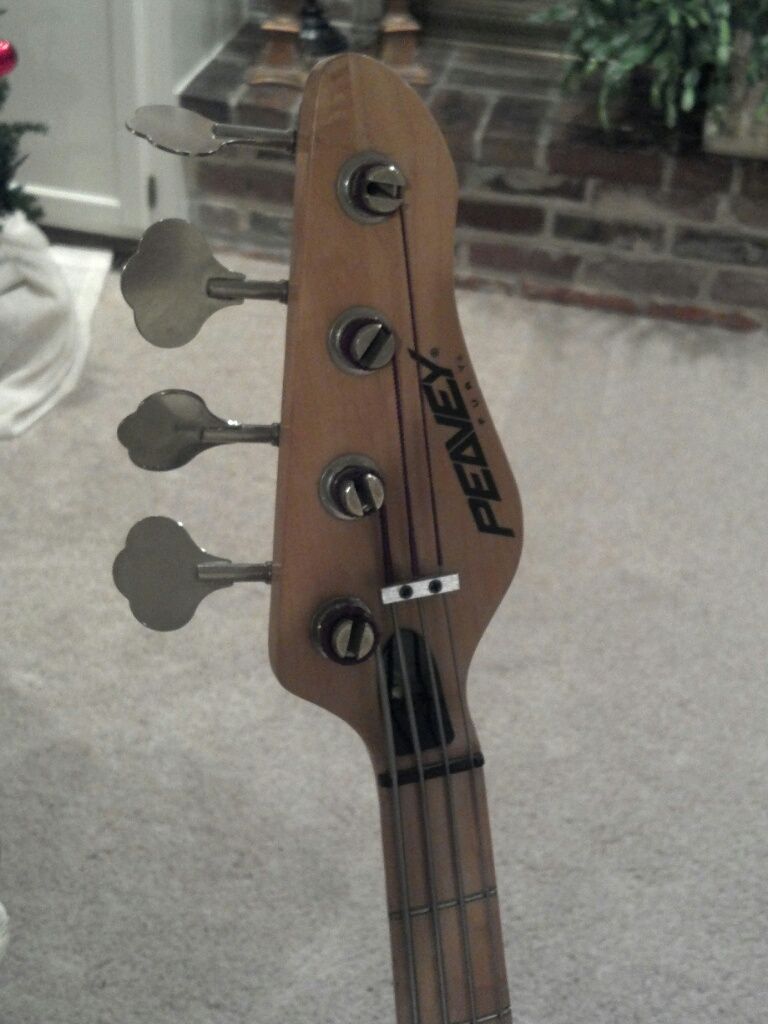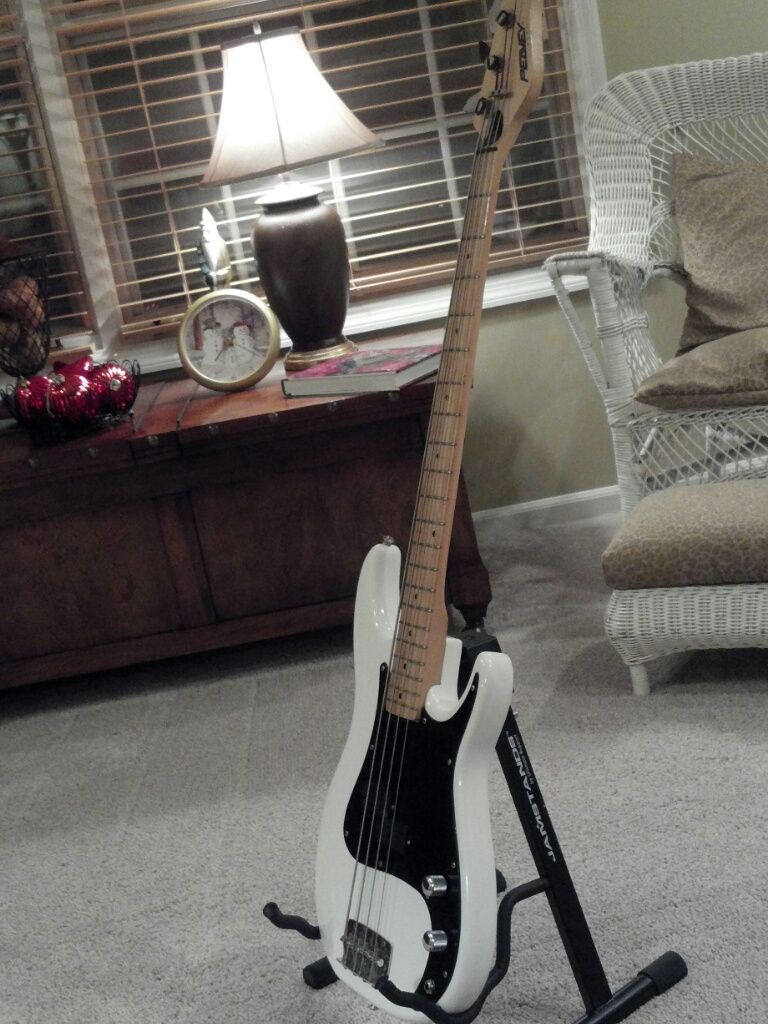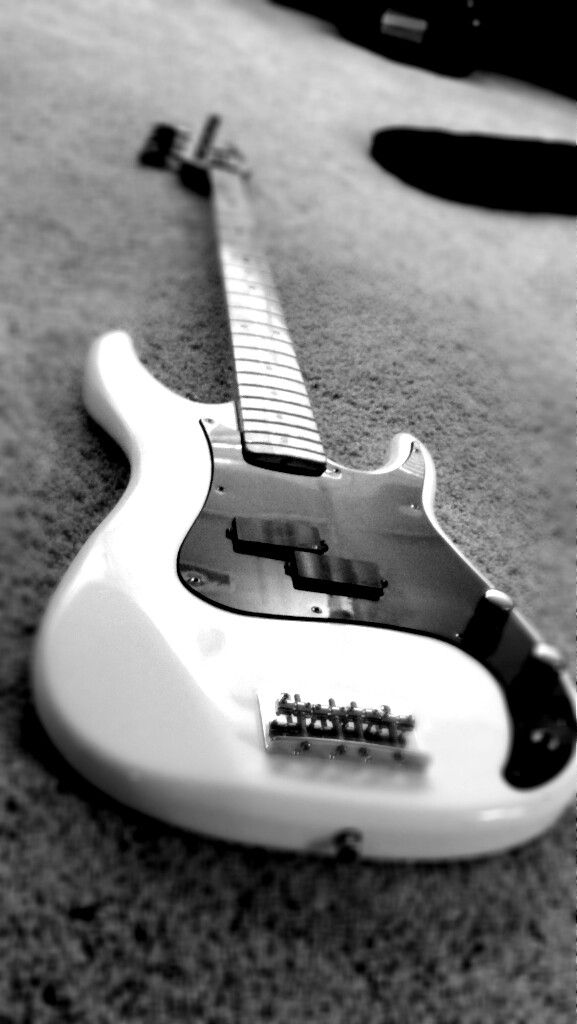 $200 SHIPPED, continental US, obo.
Thanks for looking!