| | |
| --- | --- |
| LovesJamerson | 01-27-2014 04:44 PM |
---
FS: Vintage Sekova Beatle Bass Copy, $280/shipped OBO!!

Up for sale is a very cool old Sekova-branded Beatle bass copy. It's in great condition for its age, but does has some scratches and scrapes here and there. Everything appears to be original, minus the newer bone nut and Lakland refret (also missing the pickguard). She's strung up with a set of GHS flats that sound GREAT, and I'll also include an older gig bag. I'm asking
$280.00/shipped OBO
, but may trade or trade +/- cash for licensed Fender bass parts/projects.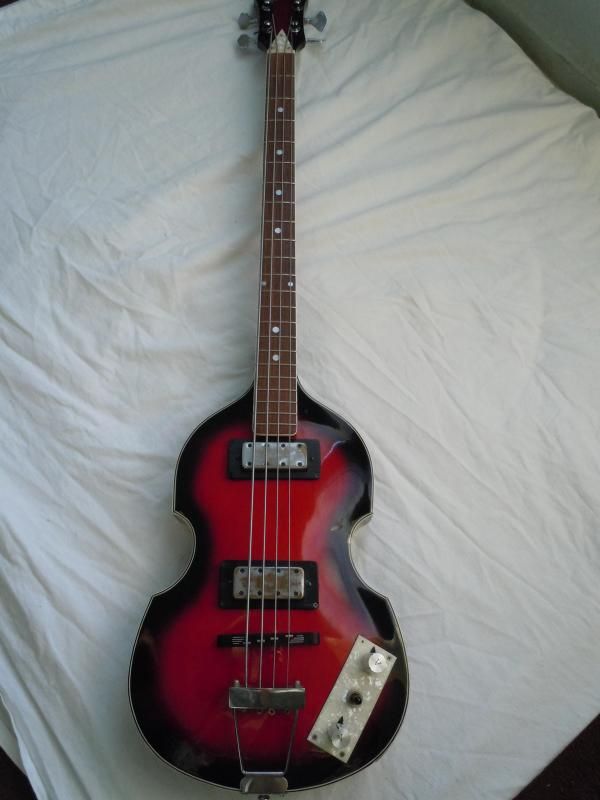 | | |
| --- | --- |
| LovesJamerson | 01-28-2014 05:05 AM |
---
Bump.
| | |
| --- | --- |
| psp742 | 02-02-2014 07:02 AM |
---
I am looking at the ebay listing I bid on -
http://www.ebay.com/itm/121264130826...84.m1423.l2649
and it looks just like your Sekova beatle bass, description and pictures as well.. I think you should have put a reserve price because I bet a little over the minimum and am not even close to the amount your asking. anyways good luck and hopefully you get a fair amount for your bass.
Ric,
All times are GMT -6. The time now is

03:05 PM

.
Powered by vBulletin® Version 3.6.12
Copyright ©2000 - 2014, Jelsoft Enterprises Ltd.