ESP LTD F-415FM model.
This bass Rocks! It has a Metal / Goth edgier look to it that a lot of more Grown-Up bassists don't care for.
That being said, the rest of us LOVE it! :bassist:
Link to GC:
http://www.guitarcenter.com/ESP-LTD-...43-i1465168.gc
Here's the Link to LTD:
http://www.espguitars.com/basses/ltd...s/f-415fm.html
SPECIFICATIONS
Neck-Thru-Body Construction
35" Scale
Mahogany Body
Flamed Maple Top
5 Pc Maple/Rosewood Neck
Rosewood Fingerboard
45mm Standard Nut
Extra Thin U Neck Contour
24 XJ Frets
Black Nickel Hardware
Grover Tuners
LTD BB-605 Bridge
EMG 40DC (B & N) Active p.u.
EMG B64 3-Band Active EQ
Finish: STBLK (See Thru Black)
Weight: 9 Lbs
CONTROLS
Bass Boost/Cut
Master Volume
Mid Boost/Cut
Treble Boost/Cut
Balance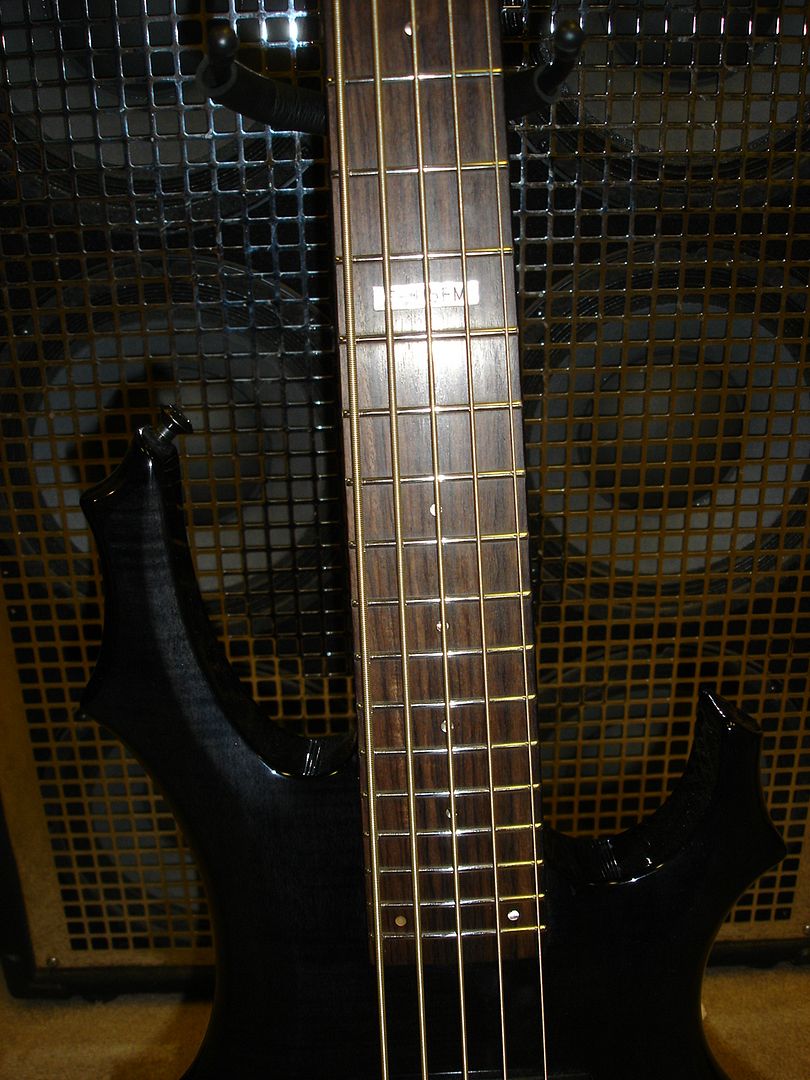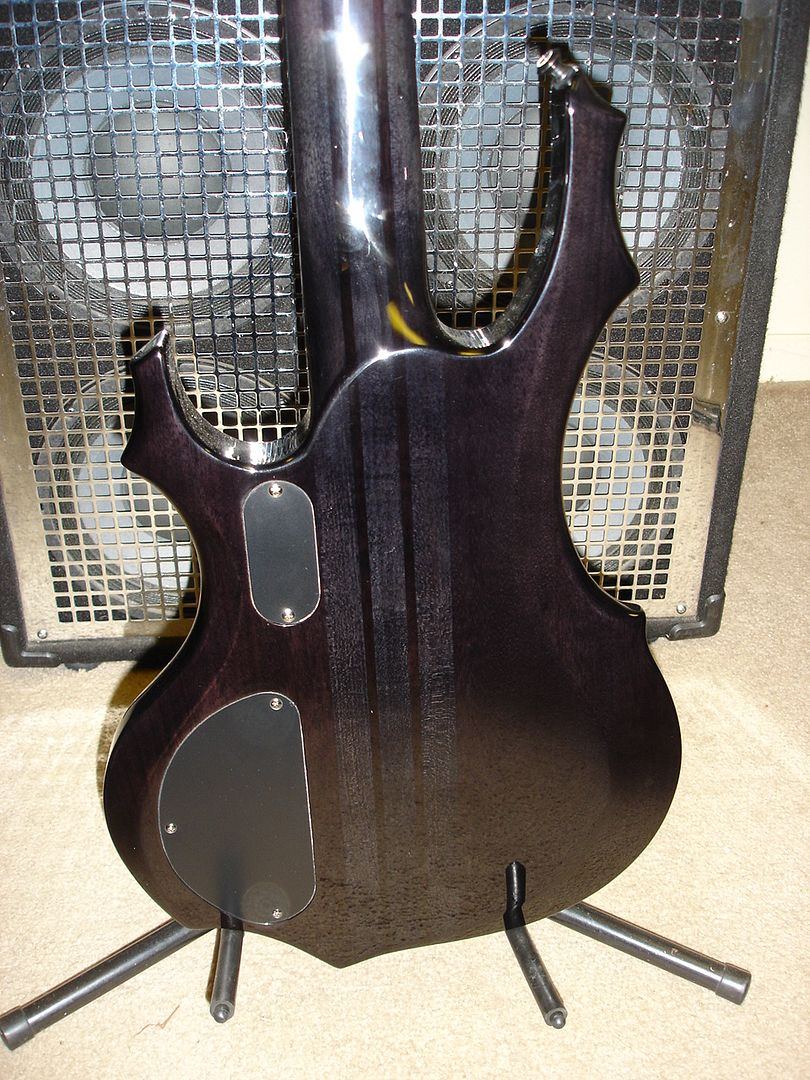 Comes in the OHSC, She's Light, She's got a Tight "B"-String, She's got that Modern EMG Active Tone, and She looks Great being played! PM me your questions / insults / offers.
This bass is like Brand New, and Guitar Center will sell it to you for $729 right now!
I'm looking for Trades at the moment. Trade Value $555.55!
MIM Jazz 5
Lefty Basses - 4 or 5 string
A KILLER (X2/Shure/Etc...) Rack Mounted Wireless
Anything Cool & Unusual (I'll be Polite if not interested :D )
+/- Cash as needed
If you want to trade Ca$h, $500 will get the conversation started. (Paypal/Delivered/CONUS)