| | |
| --- | --- |
| beggar98 | 01-21-2014 01:31 PM |
---
FT Feeler- Brubaker Brute SC

Definitely not convinced I want to move on from this, but figured I'd see what else is out there.

Pretty much brand new Brubaker Brute SC 5 string. I purchased this in May from the dreaded Grand Central Music, received it in September. It was in desperate need of a setup, so I had about $150 worth of work done at Austin Vintage Guitars. They do incredible work, and after some truss rod tweaks and leveling a few frets this thing plays great. Action is set medium low, if you're a heavy slapper you might need to bring it up a bit. Natural finish, rosewood board. I'll get some pics up later today/tonight.

As far as trades, I'm interested in similar value 5-strings. I prefer dark fretboards and active electronics, MTD/Lakland/etc. I would throw in some cash towards a Human Base X.oc5. I'm keeping it local to New Orleans for now. Let me hear what you've got...
| | |
| --- | --- |
| beggar98 | 01-22-2014 10:04 AM |
---
Pics: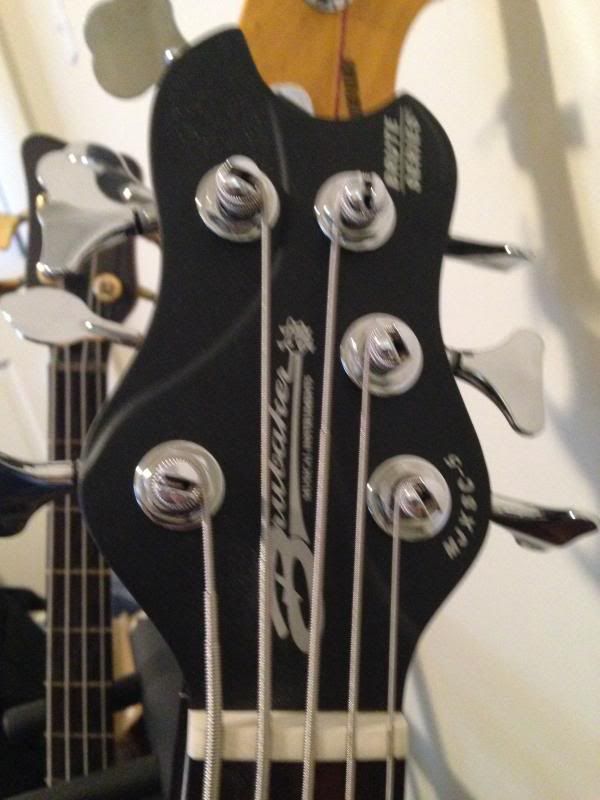 If anyone wants to see anything more, let me know. I'm not much of a photographer. The bass in still in as-new condition.
| | |
| --- | --- |
| beggar98 | 01-24-2014 05:10 PM |
---
Up
| | |
| --- | --- |
| Tre63 | 03-04-2014 11:32 PM |
---
I am looking into one of these...if you don't mind me asking, what don't you like about this bass?
All times are GMT -6. The time now is

07:58 PM

.
Powered by vBulletin® Version 3.6.12
Copyright ©2000 - 2014, Jelsoft Enterprises Ltd.