| | |
| --- | --- |
| jmattbassplaya | 12-08-2012 04:46 PM |
---
FT (Feeler): EBMM Stingray 4H and/or Fender MIA Precision for Modulus!

Hey guys,
Let it be known first and foremost that this is simply a feeler thread and that I reserve the right to come to my senses at any time... but enough with being melodramatic! :p
I'm looking to possibly trade either my 2012 EBMM StingRay 4H or my 2010 MIA Fender Precision for a Modulus Flea/Funk Unlimited. I recently picked up a Modulus Quantum 5 in a trade, and I have to admit that Modulus basses just seem to do it for me more than any other brands that I have ever tried.
2012 EBMM StingRay 4H:
I got this bass brand new as an insurance replacement for my last Ray that unfortunately met its demise in a traffic accident. This one is in 9.5/10 condition, and it comes with its OHSC. It has a white finish, a tort guard, and a rosewood neck. The neck plays incredibly well, and I have yet to find any dead spots on the neck. The action on this bass is also incredibly low in comparison to most Rays that I have played (I've owned over 10 now), and the sound is to die for:
**note that all stickers/plastic have been removed from the Ray since these pictures have been taken**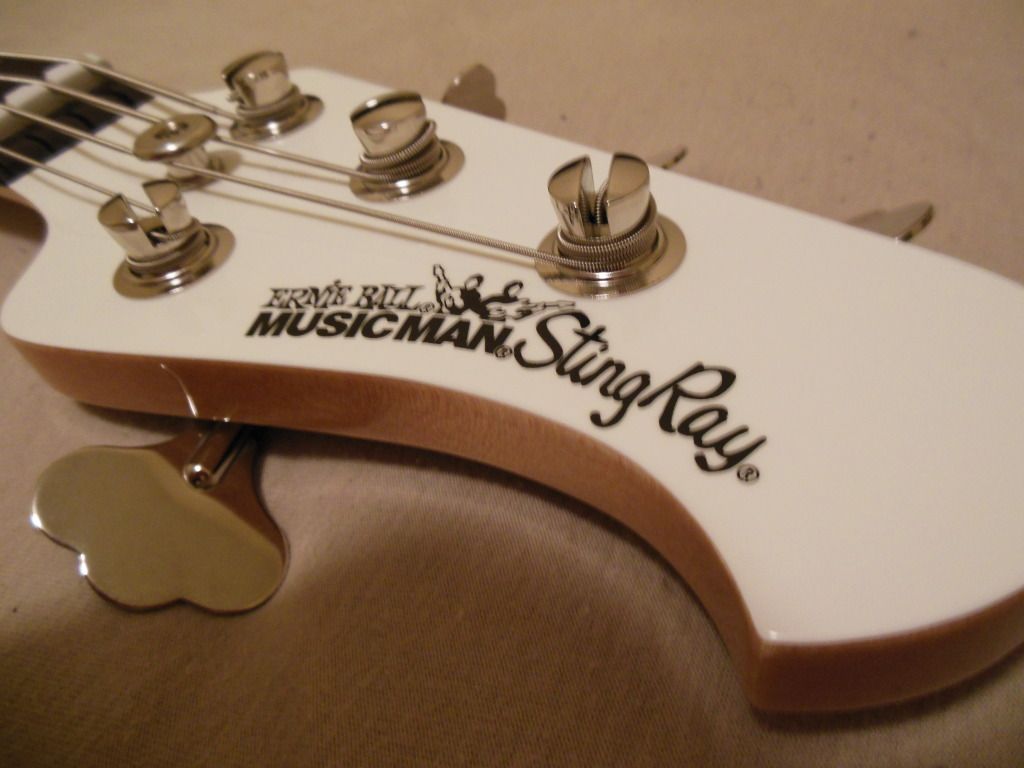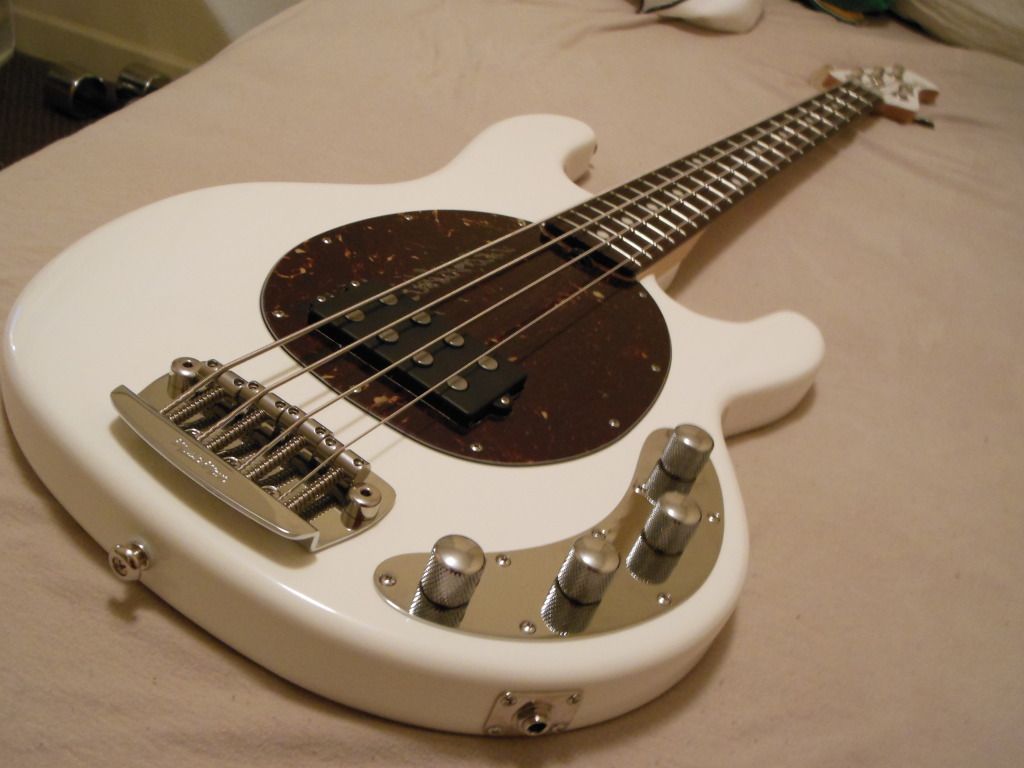 2010 MIA Fender Precision:
I bought this bass in the summer of 2010 (if I remember correctly) from TB'er Nostatic. The bass is in about 7.5-8/10 condition and has your typical players wear, but nothing too gnarly or drastic. The pickups have been upgraded with Delano's, which give it a much fuller, clearer, and punchier sound than the stock pups. That said, I still have the stock pups and will include them with the trade. The bass also comes with its OHSC. The finish is three tone burst, and the fretboard is rosewood: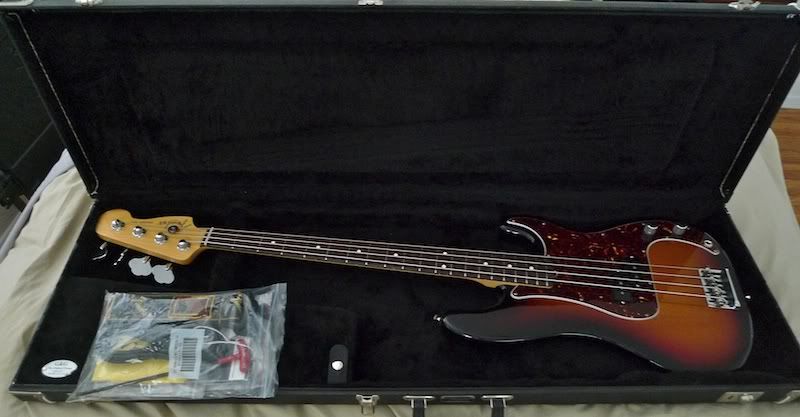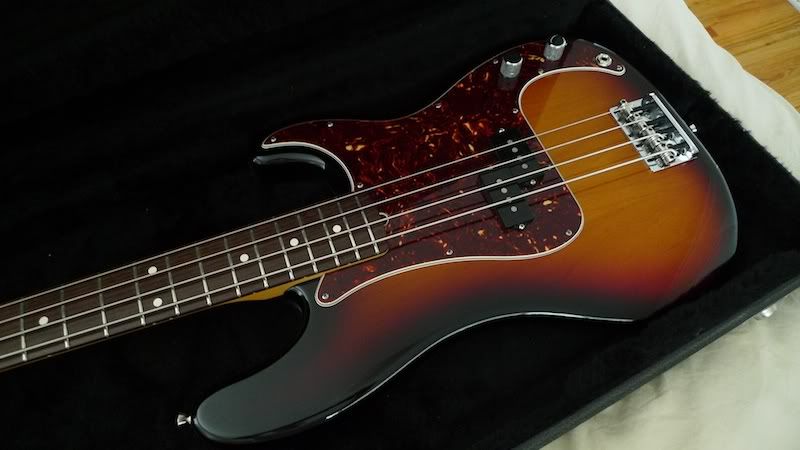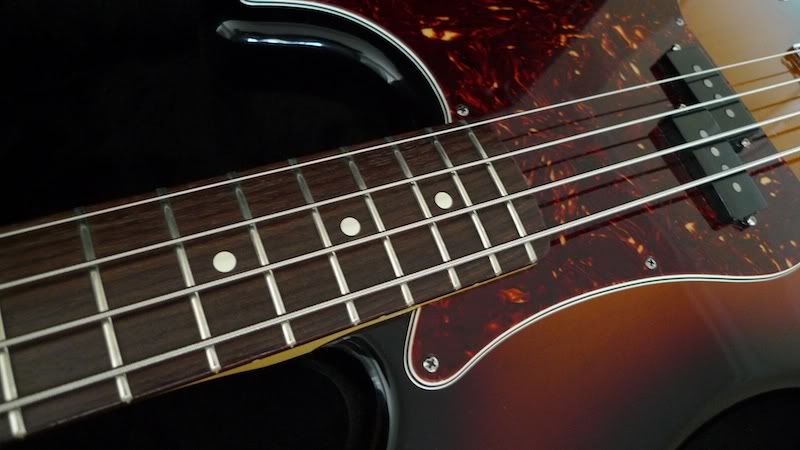 As for the Modulus, let it be known now that I do not like basses with Bart electronics, and as such I won't be interested in any Flea/FU that has them. I'm willing to add cash or possibly even effect pedals to any deal, and I might be willing to trade both basses (+ cash my way) for the right Modulus. Please PM with any questions you might have!
Happy Holidays!
-James-