| | |
| --- | --- |
| Trabeen | 10-10-2013 07:02 PM |
---
FT or FS - 2005 LE Stingray 5 and 2010 G&L L-2500 Custom.

Two sweet fives here, I'd very much prefer trading them both for one worthy sixer but in lieu of the right swap will sell either of them for $1225 shipped / insured CONUS.
The Stingray is a 2005 Limited Edition 5H, it sounds like a great Stingray should and looks completely cool and such all dressed up in the classic buttercream / tortise finery. Includes the original LE brown tolex case, both the case and the bass are in excellent shape with nothing to report other than a bit of light playwear on the pickguard. 9.5 pounds on the bathroom scale, 34" scale with a 17.5 mm spacing.
The G&L is a 2010 USA Custom L-2500, great swamp ash body pimped with a flame maple top. This one has the factory K switch to add single-coil to the usual series / parallel settings, the famed roar on these basses tempered with a Jazzy custom option. Includes the original fitted black tolex G&L case, both the bass and case are in excellent condition with nothing to report. 9 pounds on the bathroom scale, 34" scale with a 17.5 mm spacing.
Ideally I'd like to swap both for one nice sixer, I have a bit of a preference for maple boards and Barts but am open to all others. 34" or 35", 17 to 19 mm spacing; if you have a six available that you value around the price of both of these basses offer it up and let us both get what we seek...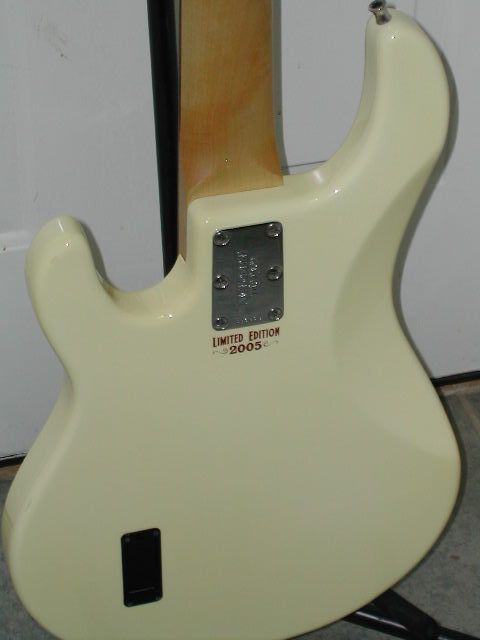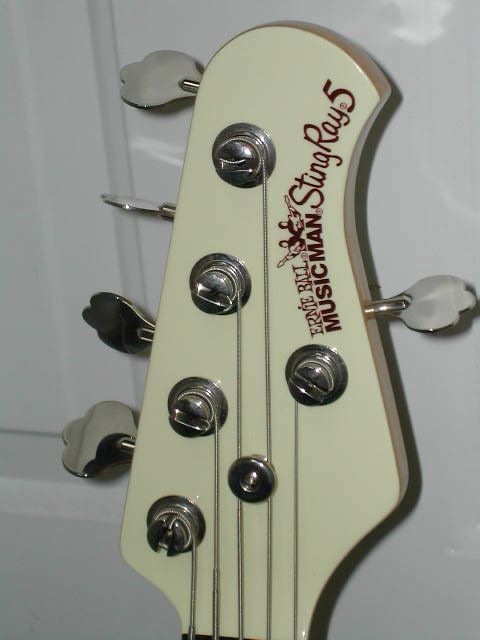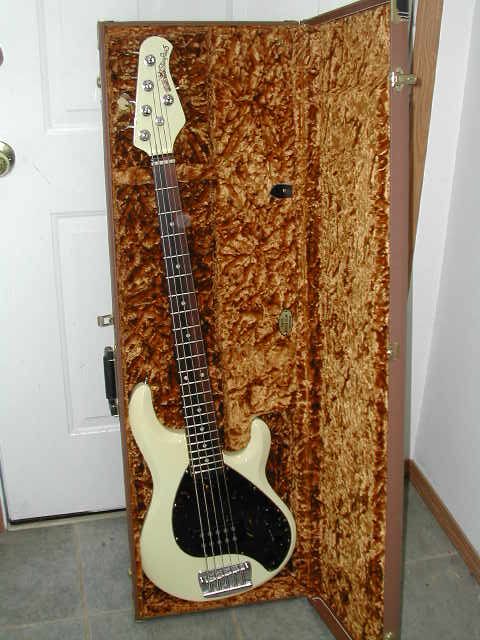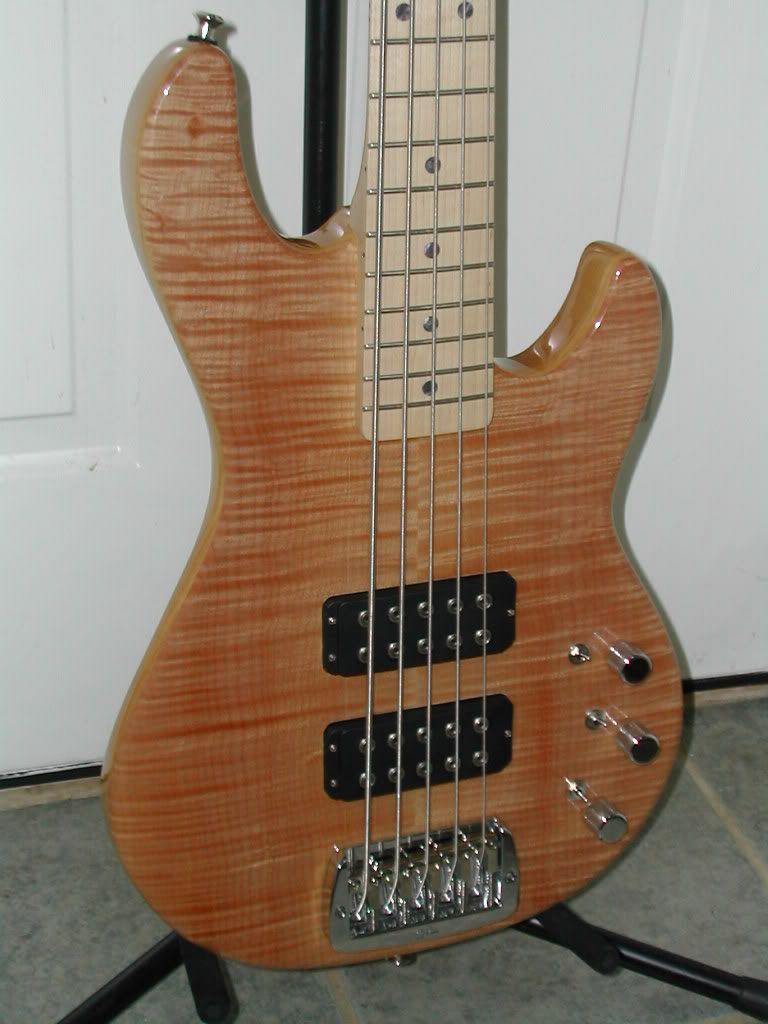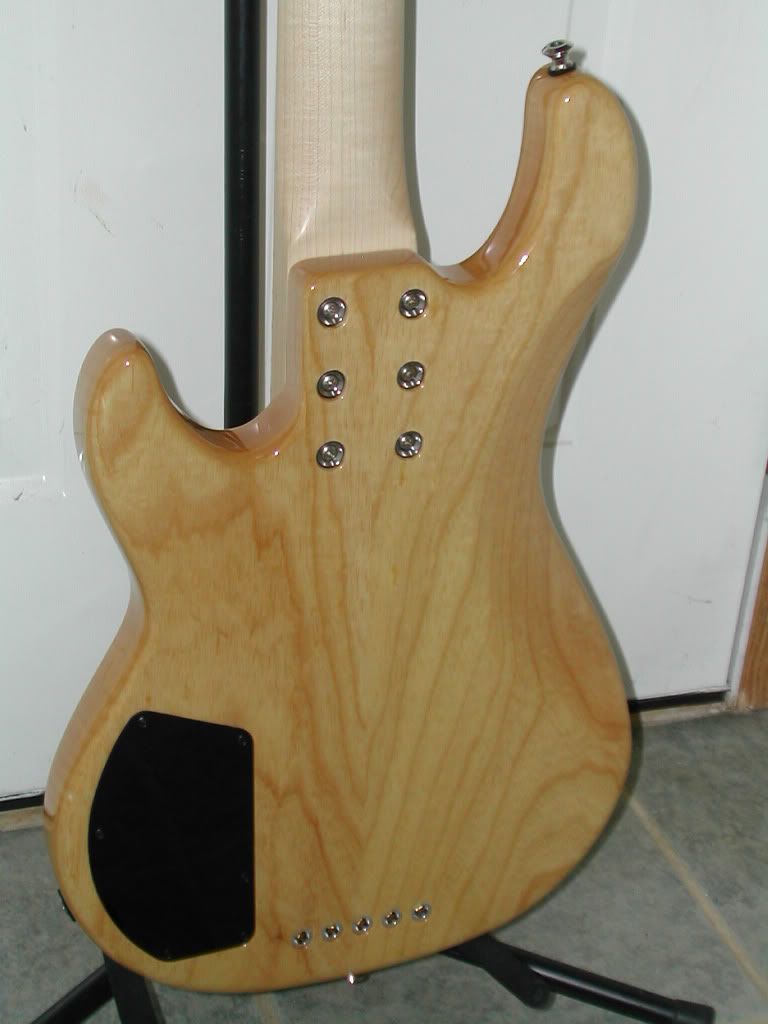 | | |
| --- | --- |
| tewtewvu | 10-10-2013 07:28 PM |
---
Would you happen to be interested in trading you G&L L2500 for a USA G&L L2500 fretless? It is sunburst with ebony fingerboard. I know you wanted a 6 stringer but I just thought id throw it out there
| | |
| --- | --- |
| songwriter21 | 10-11-2013 07:50 AM |
---
L2500

Could you show one straight-on close-up shot of the neck and body? The spacing on these has been off, in relation to the fretboard, and this one's pretty, so I'm curious!

Thanks, man.
| | |
| --- | --- |
| rojo412 | 10-12-2013 07:04 PM |
---
Both nice basses!
| | |
| --- | --- |
| Trabeen | 10-19-2013 04:17 PM |
---
The pair be traded and headed East; thanks and enjoy, Jim.
All times are GMT -6. The time now is

06:05 AM

.
Powered by vBulletin® Version 3.6.12
Copyright ©2000 - 2013, Jelsoft Enterprises Ltd.