---
Hamer Cruise Bass USA 2-Tek

This is a Hamer CruiseBass from 1996. It was made in good old Highland Park, Illinois, if memory serves, and has the famous 2-tek bridge. Hamer recently went out of business, so you can't even ask their custom shop to build you one of these.
It's in great condition. I currently have the pickguard removed, but it will be included with the sale (black). The pickups have been replaced with Duncan Area J's for vintage single-coil tone with a hum-free operation, and one of the volume knobs has been replaced with a parallel/series push/pull pot for further versatility.
The bass comes with the Original Hard Shell Case.
Unfortunately, I need to raise some cash, so no trades please.
$500 + shipping from Chicago.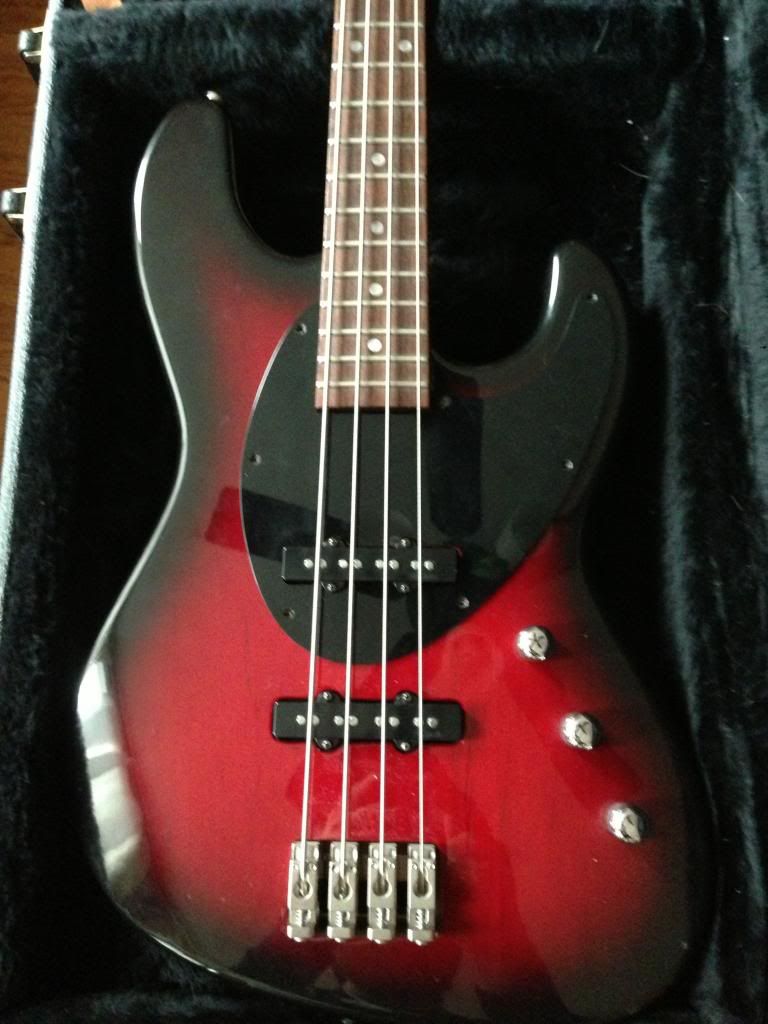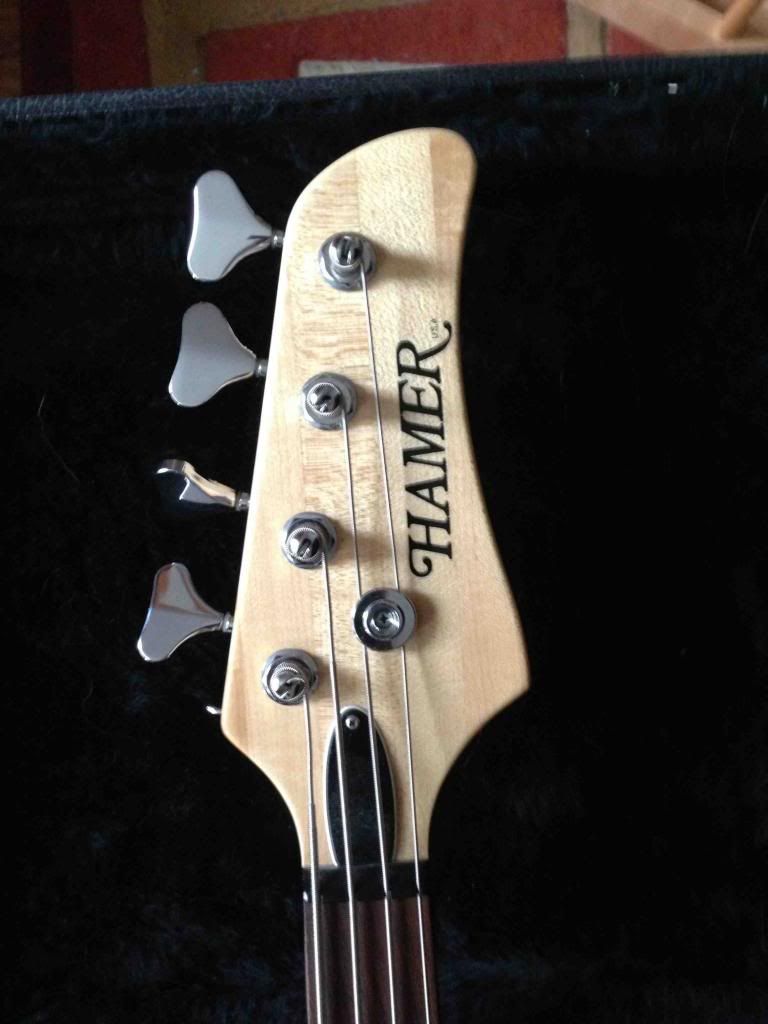 Thanks,
Joe
---
aaaaaaand, looks like this one's sold! I'll close it up when the buyer receives the bass.
All times are GMT -6. The time now is

06:20 PM

.
Powered by vBulletin® Version 3.6.12
Copyright ©2000 - 2013, Jelsoft Enterprises Ltd.