We (me, wife, boy) are moving in a few months and I'm clearing out the excess/projects. I don't have the time to save this one, unfortunately.
Ok, I bought this with the intention of swapping the electronics and deglossing/satinizing it.
I could never find the right pots so I put it back to stock.
I messed up the deglossing. I admit it. I was impatient. There are lots of scratches. I do think the scratches are contained to the clear only.
You can see lots of scratches.
This is not for the shiny collector, rather a player or a guy that wants to try and rescue the finish.
All that aside, it plays really well. The FEEL is great, broken in and smooth. No catching skin on glossy poly! Wearing a set of Chromes.
I LOVE the head stocks on these! But I have an Epi J.Casady and that's not going anywhere.
OHSC included, very nice shape.
You can run trades by me, but cash is king. If you have a Squier bass VI or Ampeg B100R I'd love to work something out.
Otherwise, I'm looking for $315 shipped to lower 48.
Take a look at the pictures so you know what you're getting. Also, check my feedback, I'm a straight shooter... Shooter McGavin...
Let me know if you want more pics.
Thanks!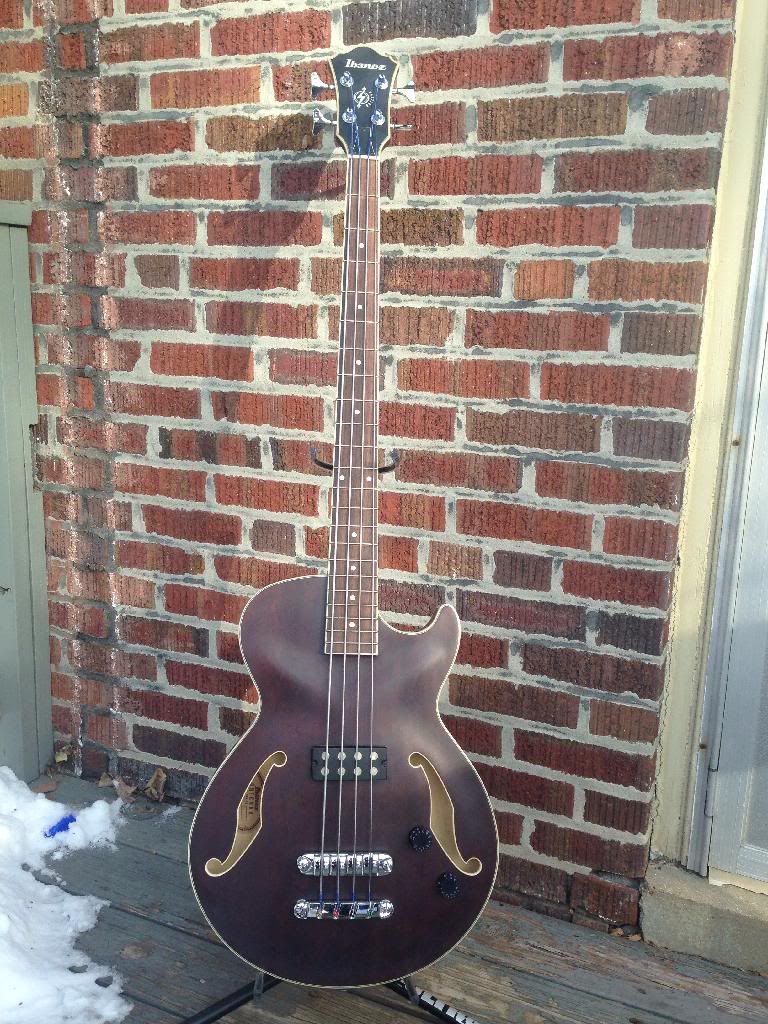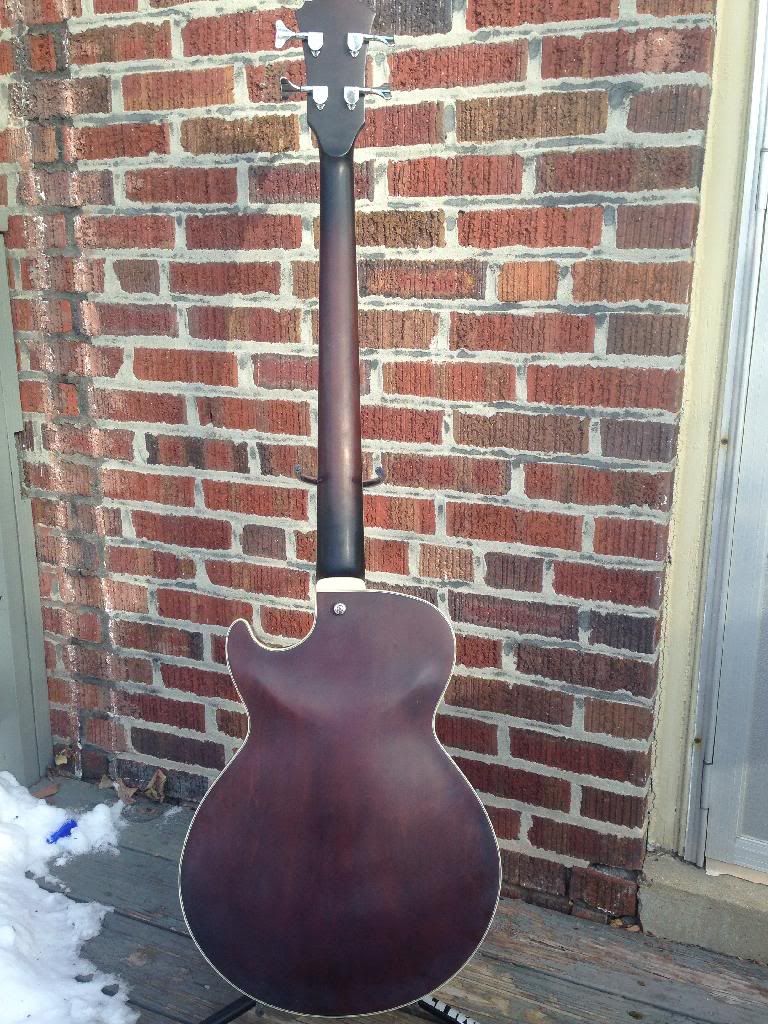 There are some spots on the neck. My best guess is from sitting on a stand for a long time??