Newly Installed set of US Bartolini curved pickups #66RT5DC. Newly modded Black Accu-Cast B25 bridge and black knobs. (Originals were black-chrome and pitted.)
Neck-Thru, Arched top/curved back of figured maple, (not a laminate top), fitted with a 5pc maple/bubinga thru-body neck. Bartolini, Charcoal Brown Finish, Badass Tone!
Features:
SR5 thru-body neck
5-piece maple and bubinga neck construction
Figured maple body,
Arched/Curved body construction (think Spector NS-2)
Rosewood fretboard with 24 medium frets and oval abalone markers
Accu-Cast B25 bridge
Bartolini MK1-5 neck pickup
Bartolini MK1-5 bridge pickup
Black chrome hardware with black pickups(Black knobs upon request)
Bartolini MK1 active 3-band EQ
8.8lbs. Lightest 5er I've ever owned, but NOT light on tone!!
Brand New Ibanez Fitted Case Included..
Bass has seen a few gigs. Nice finish, some worming, see pics.
You will receive this bass exactly as pictured or described in this thread.
Great deal. Need to sell. :crying:
$450.00 shipped!
Con USA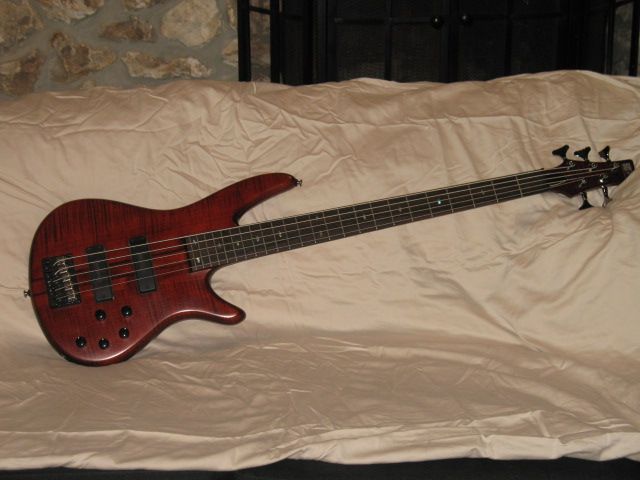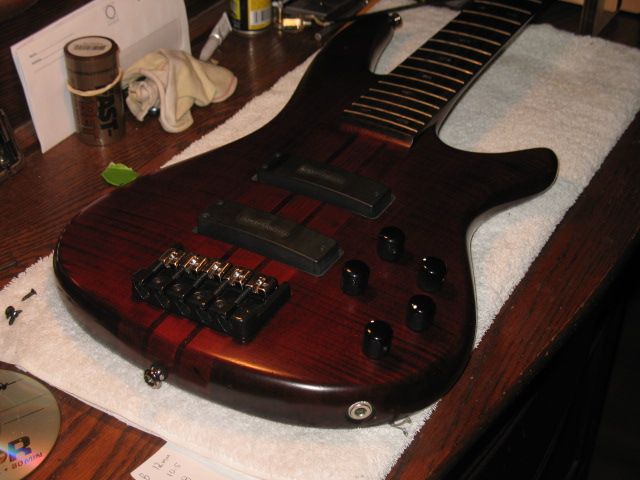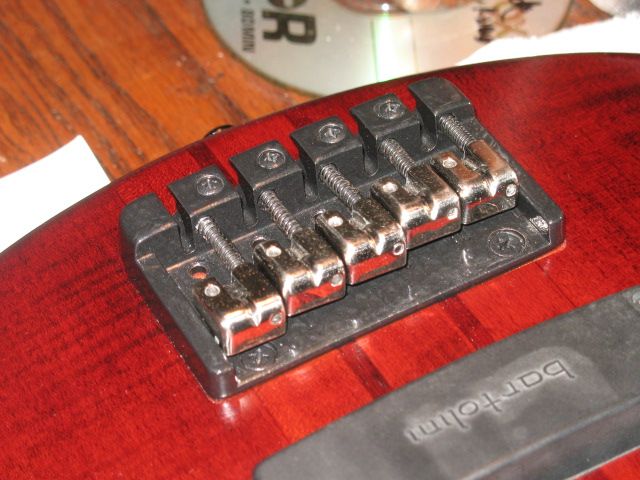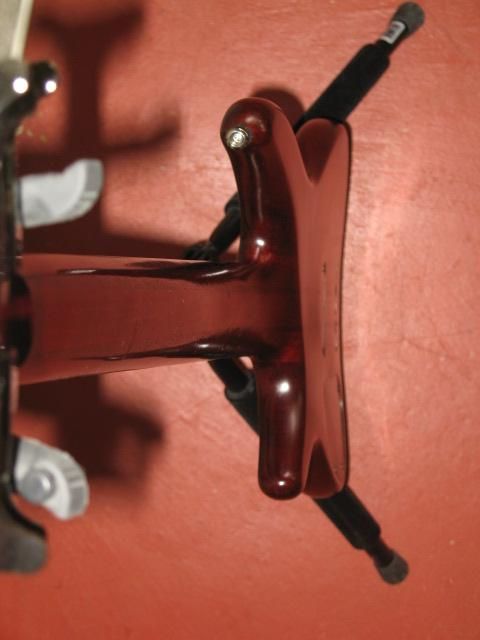 This new case is included.