Had this for sale earlier in the year, there is nothing wrong with the bass, just moving exclusively to 4-strings.
Listed at $900 FIRM shipped within North America. Will not ship outside of North America, sorry.
I have a very specific trade list, trade interest (+/- cash as needed) limited to:
Lakland Skyline shorty HOBO
Spector 4s (Coda, Euro LX, Rebop, Legends)
EBMM Big Al 4SSS
Specs:
Lakland Skyline 5501 Deluxe Spalted Maple top on ash body.
Upgraded with Nordstrand Big Splits pickups with Nordstrand 3Band preamp (5A)
featuring active/passive push/pull pot, adjustable mid frequency push/pull pot.
35" Scale
19mm spacing at the bridge
22 frets
Nut Width: 1.81"
Weight of the bass on my digital scale is: 9 lbs 3 oz
Currently strung with D'addario rounds
Comes with Roadrunner padded gig bag
The only thing I did to the bass was have my tech do a setup and I added two small string tree retainers (shown in pic below).
The bass was mfg in 2012 but shows absolutely no wear other than fingerprints, no dings for sure.
Pics: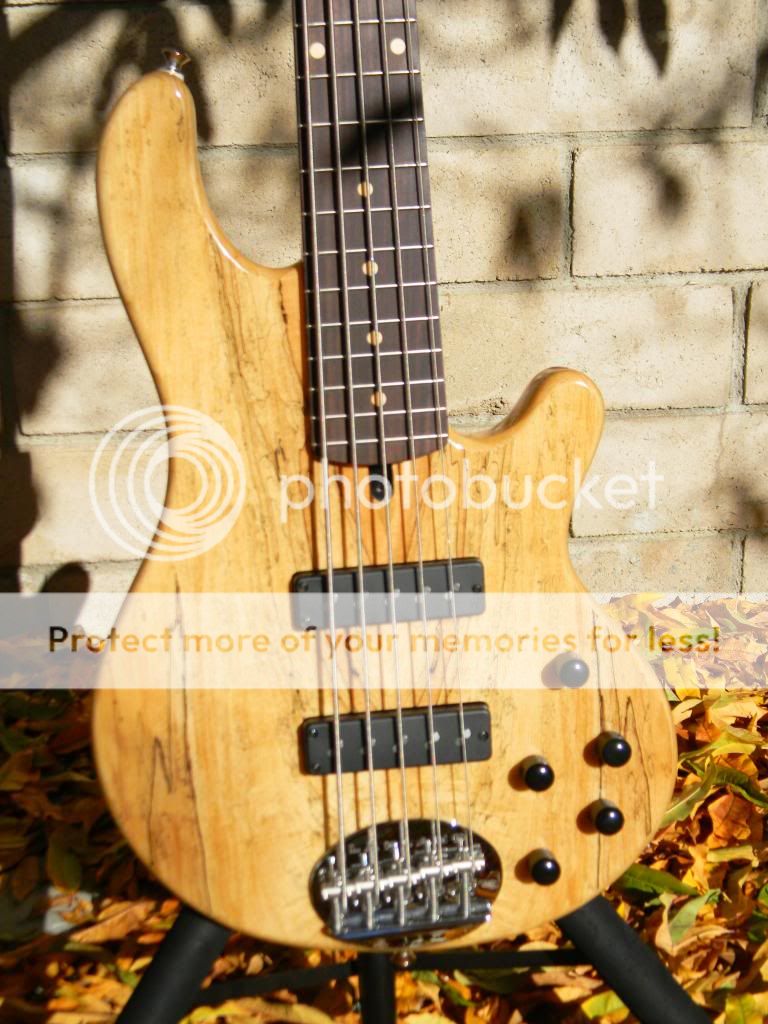 Also, please listen to the sound clips of this bass with the upgraded electronics. links to that appear below