| | |
| --- | --- |
| sleeplessknight | 10-04-2013 11:59 AM |
---
NEW LOWER PRICE! 1969 Fender Jazz FS

So, my mom has end-stage breast cancer, and I need money to move from New England back to Michigan for a while. Yes, that sucks. However thankfully she had the foresight to raise a son who has a penchant for acquiring good music gear, and so here we are today.
This bass was my retirement plan. I got this from Jonno1707 back in 2008, and it's everything I wanted in a vintage J and more. It has 'the tone', it has 'the feel', and because it also has 'the modifications' (hey, it's a player), you're gonna pay a lot less than a 'mint condish' axe that probably wasn't all that hot to begin with. This axe is all-original EXCEPT for the pickups (Basslines; according to Jonno he bought it from 'some dude' and the original pickups disintegrated a few years later) and the pots. My understanding is that Jonno also had it routed for a 9V battery at one time by Vinnie Fodera (yes, that Vinnie Fodera) right under the pickguard. I plan to have some more detailed pictures up shortly, but these should give you a decent taste of what's to come. Any detail shots that anybody wants? I am now asking
$5500
OBO shipped anywhere in the CONUS. I will include a beat-up but sturdy Fodera case (same as I received it). Currently strung with DR Hi-beams.
I will accept any and all forms of payment for this - Paypal, Bitcoin, Dwolla, personal check (if you have high feedback), money order, etc. - given the circumstances. However, I would GREATLY PREFER a non-Paypal method if at all possible.
Picasa Album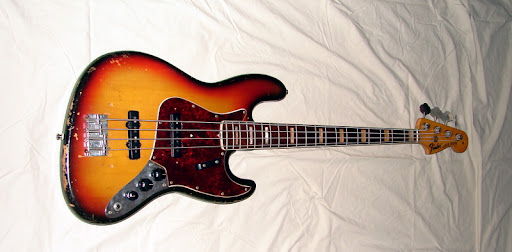 | | |
| --- | --- |
| sleeplessknight | 10-05-2013 12:03 PM |
---
bump
| | |
| --- | --- |
| sleeplessknight | 10-06-2013 08:22 AM |
---
Bump
All times are GMT -6. The time now is

12:11 PM

.
Powered by vBulletin® Version 3.6.12
Copyright ©2000 - 2013, Jelsoft Enterprises Ltd.