This looks to be sold folks, thanks
Beautiful, beautiful bass that totally embodies the quality the Nord crew put out. Fit, finish, playability, tone: all top shelf.
Ash body finished in a timeless classic gloss black.
One piece skunk stripe bound and blocked neck. Sweeeeet.
Single coils in 60's locations
Nord 2 band pre. Treble and bass boost and cut plus passive tone, volume and blend.
Has both active and passive modes:
pull the volume pot up to engage passive mode; in which passive tone still functions.
Passive tone also functions in active mode.
34" scale; 19mm spacing
info from the Nordy website:
''The Classic vJ5 has the same options as the Modern, but it features a 20 fret 34" scale neck with a 9" to 14" radius and is available with a one piece maple neck with a skunk stripe.
If you want a vintage J bass built to exacting standards that delivers a strikingly authentic tone, this is the bass for you. The traditional scale length combined with carefully selected woods and exceptionally faithful pickups and electronics will make you swear you're playing a classic four string J bass that somehow had a B string added to it.''
Came to me with the preamp mis-wired, and a teensy bit of fret wear at positions 1-3. Went back to the nord shop for complete rehab by Maurillio and now is good as new. I had the white pearloid guard made while it was in, also comes with the original b/w/b guard.
weight: 9lbs 9 oz on my fish scale
Great, great bass, but, not gonna unseat my Sadowsky as my go to as/maple J5. My alder/rw Nordy beat out my alder/rw Sadowsy though, for me ;)
$1999, plus actual shipping, comes with the original ProTec gig bag
No PayPal
pics: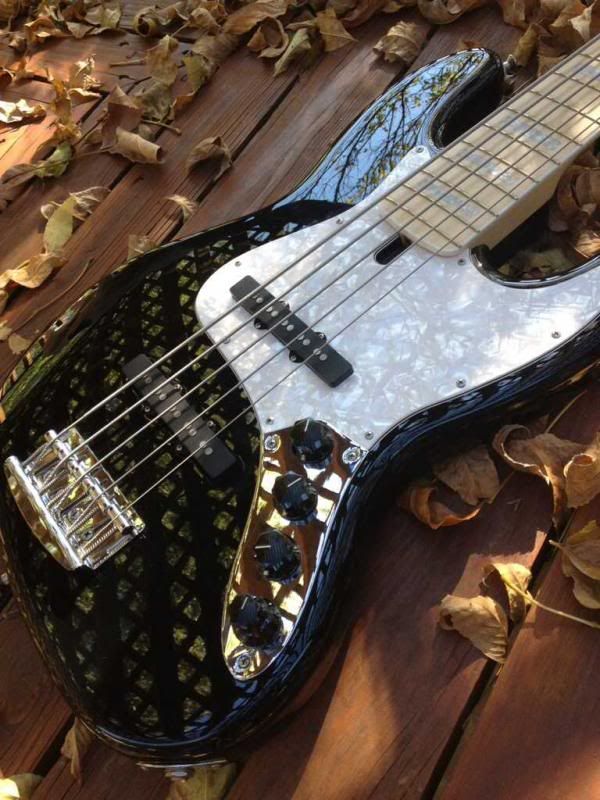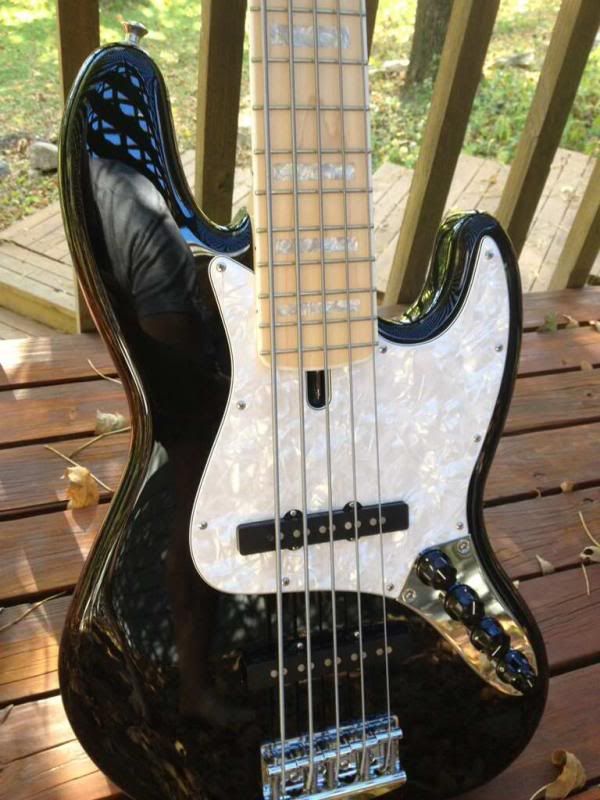 folks asked fr pix of the rear: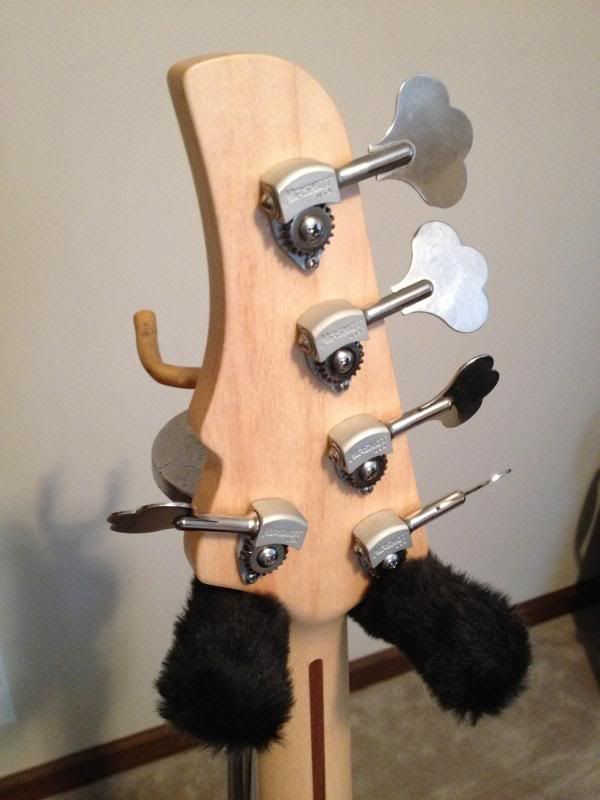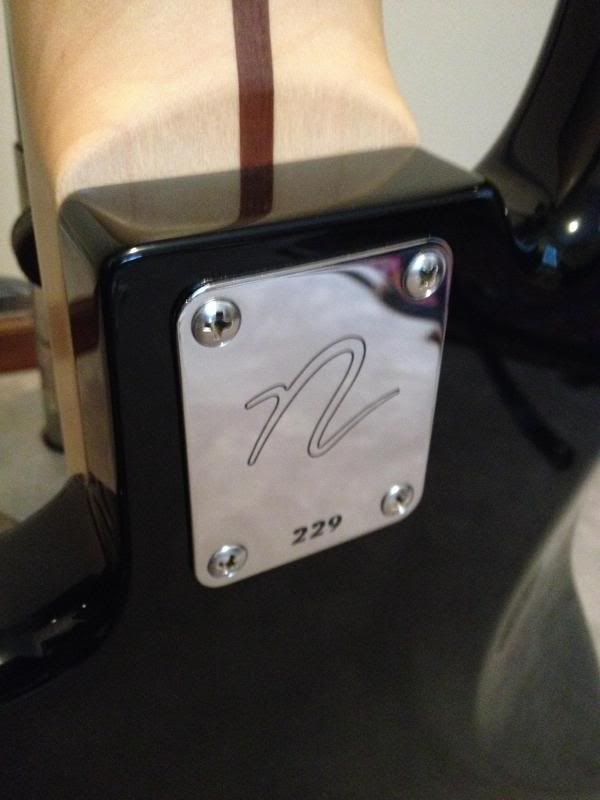 lone scratch on the rear of the forearm bout. I had to work pretty hard to get the light right to show it. It's thru the clear, but not thru the black.