$750 shipped CONUS! Or trade for speaker cabinets!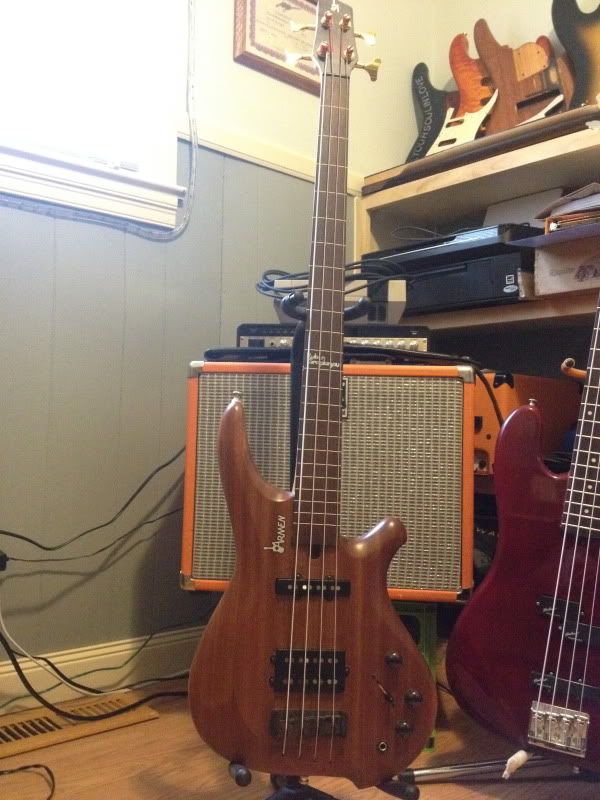 I picked this up quite a while back from its second owner (the first being whoever's name it is inlayed at the 12th fret). It's from Armen Blbulian at
http://armenguitars.com
.
Mahogany body
Maple neck, ebony or wenge fingerboard with 24 fret lines
1 9/16" at the nut, 19mm bridge spacing
J/JJ pickups with passive tone shaping
Lightweight (I'd estimate about 8 lbs)
Action is super low, and can go lower!
I prefer unlined, or barely-lined fingerboards. This has amazing tone, though, and if it doesn't sell eventually, I'm gonna be on the lookout for someone to build me a new neck for it.
For anyone in Columbia, South Carolina, or willing to drive, I'd gladly knock off a little of the price, or even include a gig bag.[/quote]