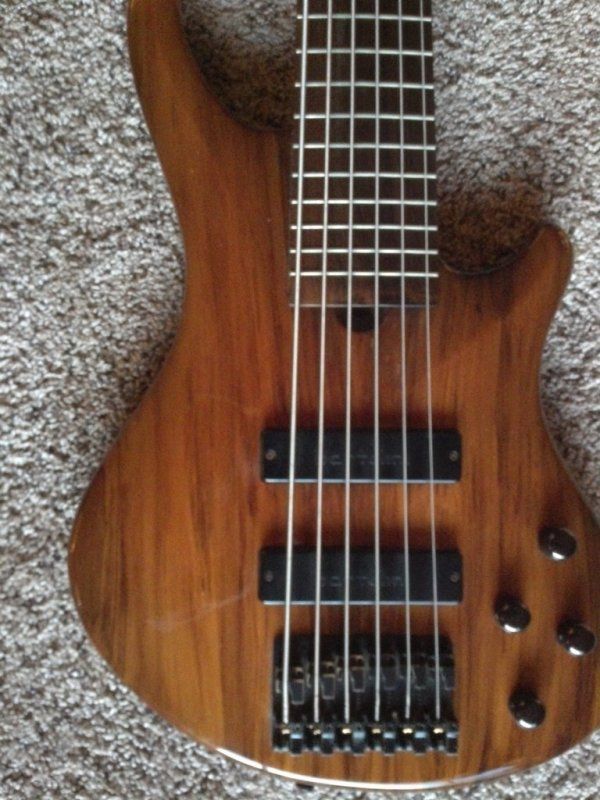 Well its tax time so I need to make some changes. I did get both of these from here and have no regrets other than tax time. I have them up on ebay as well.
I pretty much use the same description of the basses that was used when I purchase them from here. I hope you don't mind. I also recently picked up A Tobias USA bass from here as well so I can't have too many basses at this time which is contributing to me having to sell/downsize. If not for the tax situation I would try to keep all of them.there is a part of me that hope they don't sell .. That's the selfish part but oh well.
First up Roscoe SKB 6. SOLD!!!!!!!!!
I'm selling my six string Roscoe. It is a players bass. It has bad buckle
rash but not in the wood just the clear coat. The back of neck has some
dis-coloring but it is still smooth to the feel. Very little fret wear and sounds like a Roscoe. Outside of the mentioned issues* above there are no other major issues. I love this bass and it plays like butter. You will love the B string on this Monster! like all Roscoes it is tight and very articulate! Comes with a hard shell case used.
The body is mahogany and the neck is rosewood. The serial #3381.
Next up
Roscoe SKB Fretless. SOLD!!!!!!!!!
This bass is just beautiful! You know about the Roscoe basses and their reputation, especially their fretless. This is no exception!
See description below.
*
Spanish cedar body
Flamed maple top
Unlined fretless diamond wood fingerboard
Bartolini pickups and 3 band pre
Nylon flat wounds
Active/passive push pull pot
Ivory nut
Mwah city
Hard case
Super light wear
9.6/10 overall
Sn#4287
Malachi
CB#:6127094704
The price for the fretted on ebay is 1500 but would consider offers from member here.
The fretless is 1600..
I will post more pictures later from home I am having trouble adding them using the talk bass app for some reason.