First off: This is unfinshed! Work and little play is not on my side to complete this bad boy :scowl:
PLEASE NO TRADES OR PARTING OUT!
I started this last year and was very near completion this past winter/spring when I started to stop...
It is all USACG wood
swamp ash body in the downsize modern Jazz shape, I had asked for a wild maple top with different figure to the top which looks great
Birdseye neck with pauferro board with abalone small dots
I added birdeye plys to the front and rear of the headstock
Hipshot style A brass bridge in gold
Hipshot ultralites, supposedly the first set of ovals made in gold
I added onxy recessed neck bolts which are great, no neck plate!
I bought a 1913 indian head buffalo nickel to mark its 2013 build:bawl:
Recessed Dunlop strap locks are installed
Brass nut material also included
If I put everything on a scale it is very close to 8lbs!
Includes brand new uninstalled Nordstrand single coils! I was going to make it passive.
Pots are the only thing missing to complete the bill!!
I finished the bass in a combo of Waterlox oil and topped it with truoil.
Feels great and I did a good job, you can always further buff it out if wanted- This was fun, about 10 coats of each oil
Also included is gold jack cup, sadowsky style knobs, rosewood control plate, hipshot string retainers, fodera stainless strings, etc. ALL SHOULD BE SEEN IN PICS!!
No BAG OR CASE!! PLEASE NO TRADES OR PARTING OUT!
I have exactly $1400 in this bass, I am willing to sell it all off for $900 + shipping. Please help me sell it so I dont have to go to the 'bay! :help:
I WILL NOT PART IT OUT! THANKS!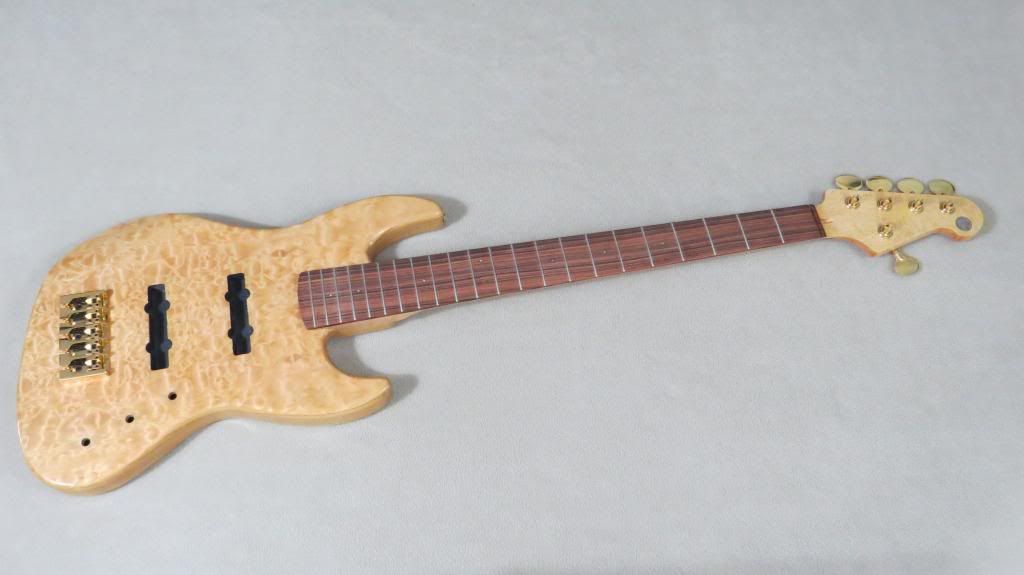 <a href="http://s1184.photobucket.com/user/Guitvintage/media/041_zps3046ba43.jpg.html" target="_blank"><img src="http://i1184.photobucket.com/albums/z336/Guitvintage/041_zps3046ba43.jpg" border="0" alt=" photo 041_zps3046ba43.jpg"/></a>