| | |
| --- | --- |
| dave79 | 09-22-2013 10:29 PM |
---
1972 Blueline SVT with matching flatback 8x10 $2200 Blue Line

Firm on the price and no trades. $2200 cash local, will ship if you arrange all packaging and shipping.
Anyway, I'll fill in more details later but just wanted to get this up here.
Both purchased at the same time new in 1972 by a college student.
Last retube, bias etc. was 4 years ago and it has not seen many hours of use since then, it was in storage.
Tolex almost completely removed from cab.
Two speakers not original.
Cab has casters on bottom.
It's super quiet when not playing, all you hear is the fan. It's super loud when playing, I can't take it more than 10 o'clock without pain from the volume.
I can take more and better pics if people are interested.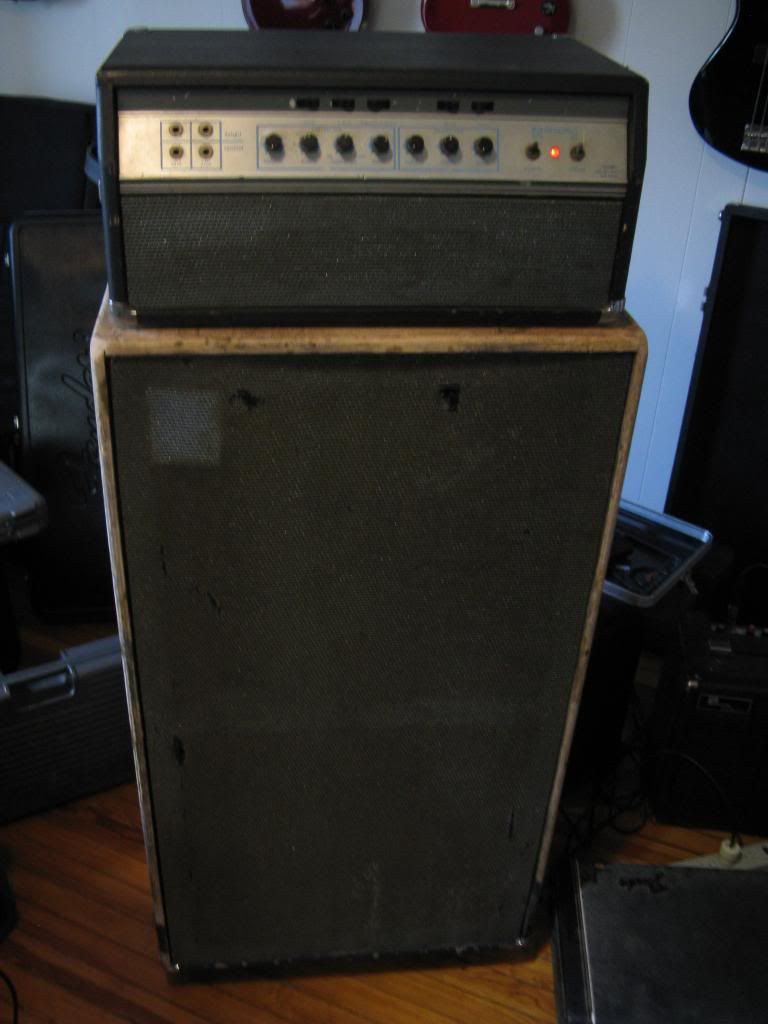 More pics:
http://s1256.photobucket.com/user/vi...VT%20and%20cab