| | |
| --- | --- |
| milkman2k10 | 02-02-2013 09:11 PM |
---
FIRESALE OC/LA Set of Ampeg SVT210AV's $350

Selling a set of Ampeg SVT210av's. These things sound awesome. I would prefer to sell them as a set. I will sell individually for $185 a piece. Priced for quick sale. Price is Firm and Extremely Fair. OC/LA Local Pickup Only and No Trades.
Pictures: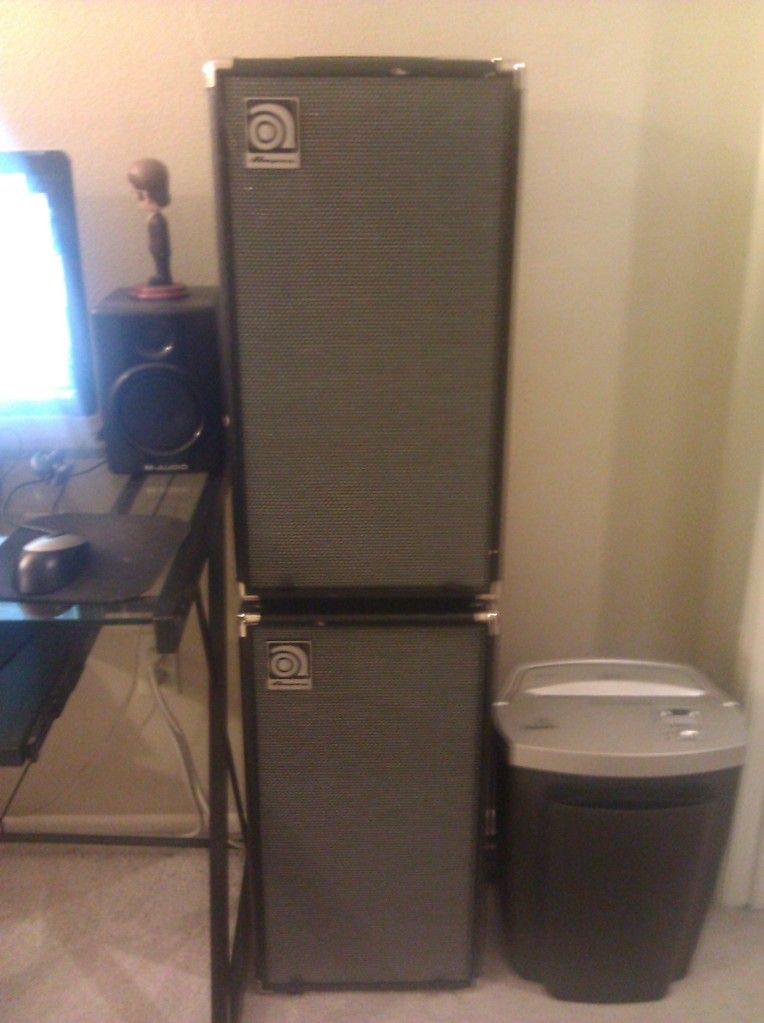 All Gear for Sale(ALL Local Pickup Only,No Trades, Priced Fair and Firm):
Fender American Standard Precision 2008 $750
Fender Geddy Lee MIJ $500 (Aguilar OBP 2 and EMGs)
Spector Euro Rebop 5 $450
Spector Euro Rebop 4 $400
Sterling by Musicman Ray 34 CA $400 (Brand New)
Aims Fretless P/J $300
Ampeg 610 $400
2 Ampeg SVT210av $350 for the pair
Line 6 G30 Wireless $150
Heil PR 40 $150
MXR Bass Compressor $100
MXR Bass Fuzz Deluxe $80
Way Huge Pork Loin $80
Dunlop DVP 1 Volume Pedal $40
Catalinbread SFT $80
Plutoneium Chi-Wah-Wah Bass $130
Boss GEB-7 Bass EQ $40
Boss OC-2 Octave $60
Boss LS-2 Line Selector $40
Line 6 Expression Pedal $25
DOD FX 25b Envelope Filter $40
All Pedals Already Have Velcro.