SOLD SOLD SOLD.
For sale is my current rig. An Ampeg B2R with the rack case included and a Hartke 4.5XL 410 cabinet. I've gigged with it maybe a dozen times, most of its life being spent in the rehearsal space in my house.
This head is INCREDIBLY versatile. The graphic EQ helps dial in your tone precisely. Plenty of power for most gigs. I've never had an issue getting up above guitars and drums on stage.
The 4.5XL is and has been a standby. It has tone for miles and the aluminum cone drivers just cut through the mix. You get precise detailed tone day in and day out. Never pushed, never abused.
NO SMOKE, Illinois is a smoke free bar state so even when I've been out it's been smoke free. See specs and pics below:
The Whole Rig: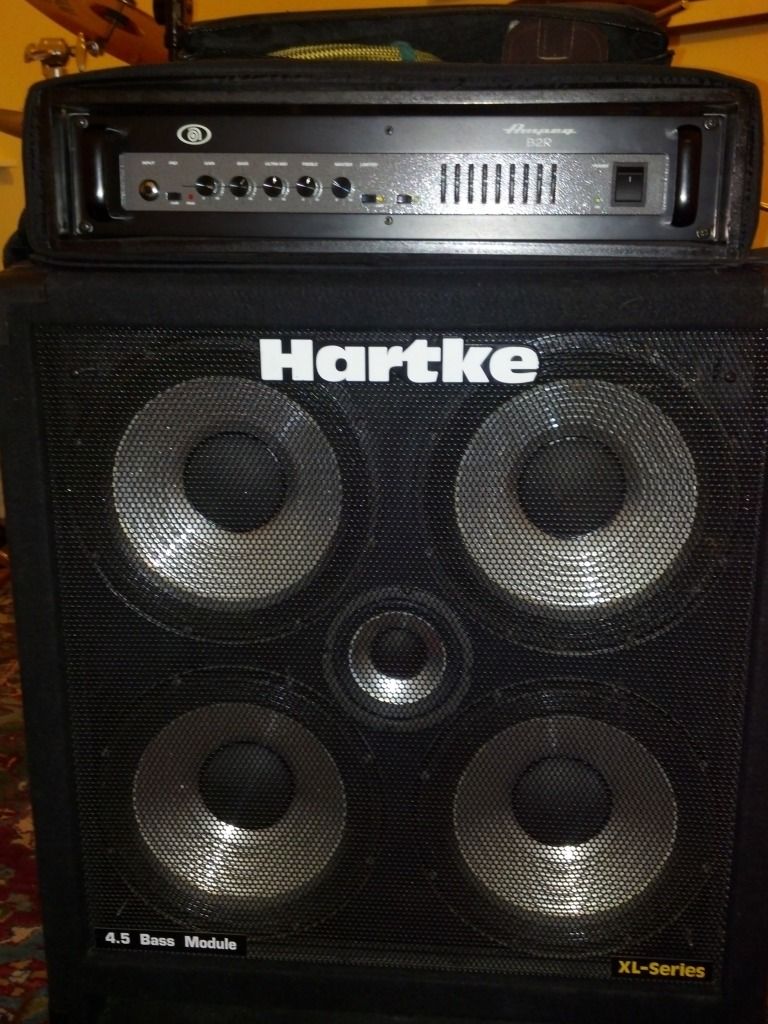 The B2R and Rack Case: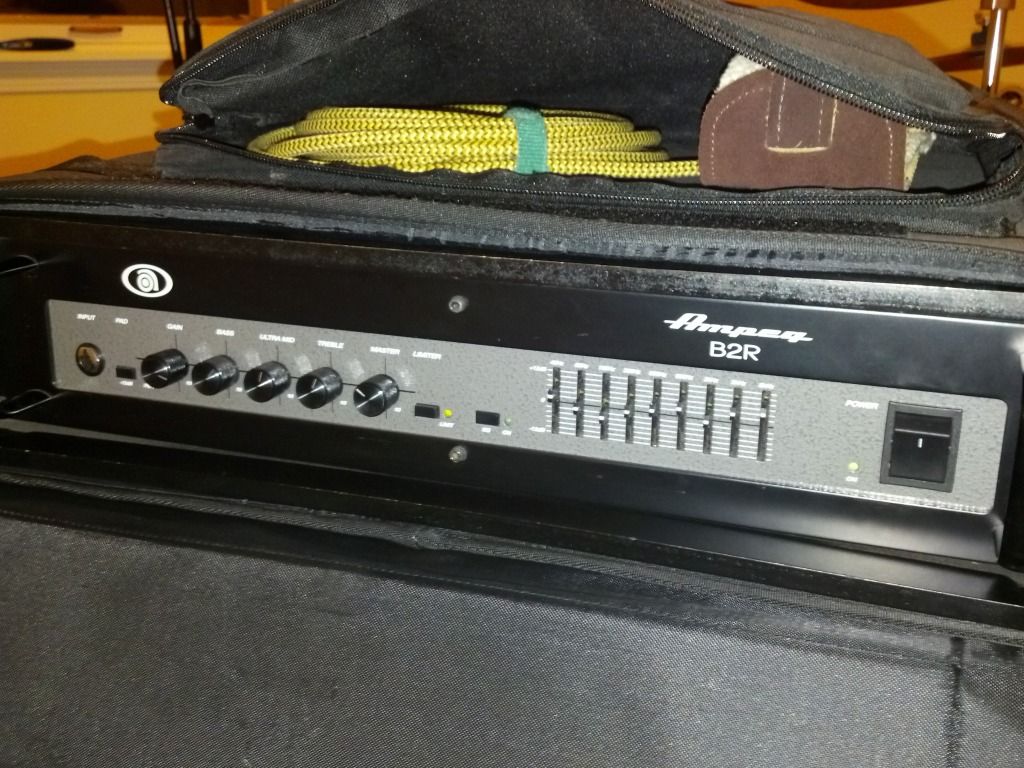 Close Up of Front: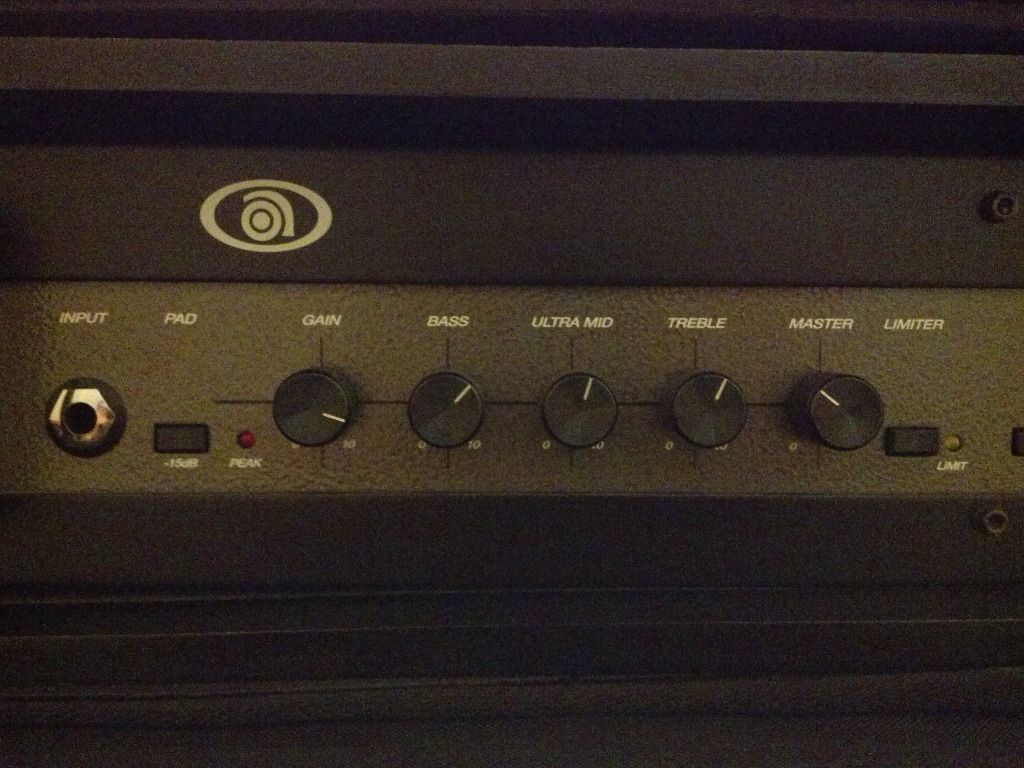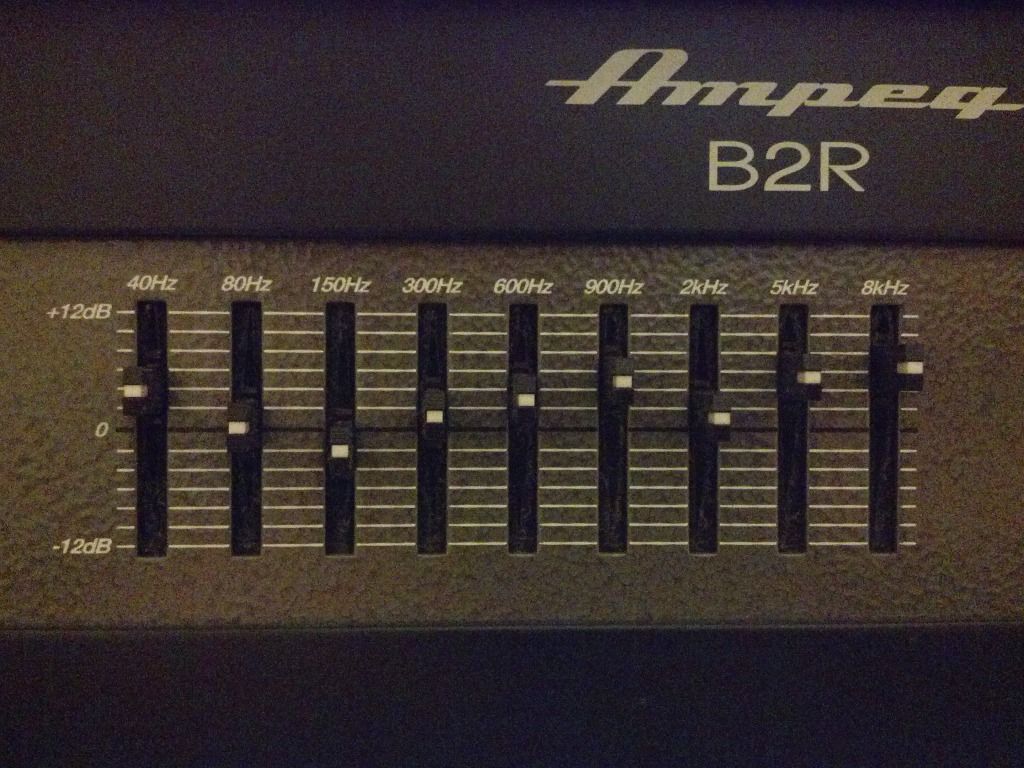 BIG pocket on the case:
Back of the B2R: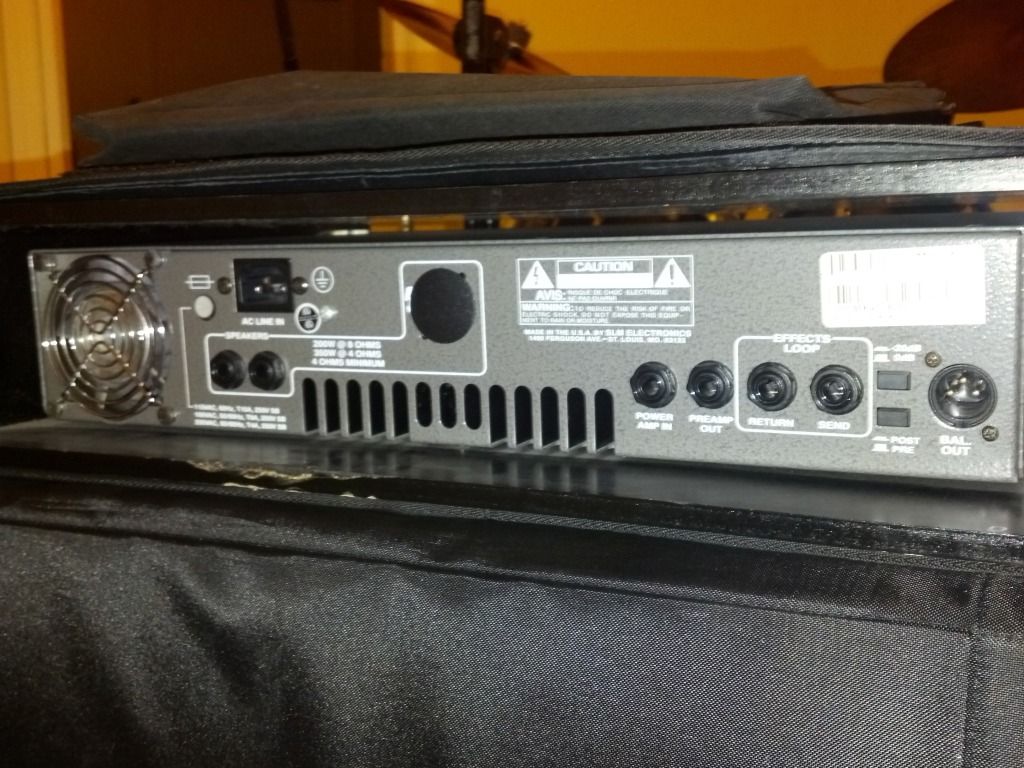 Details: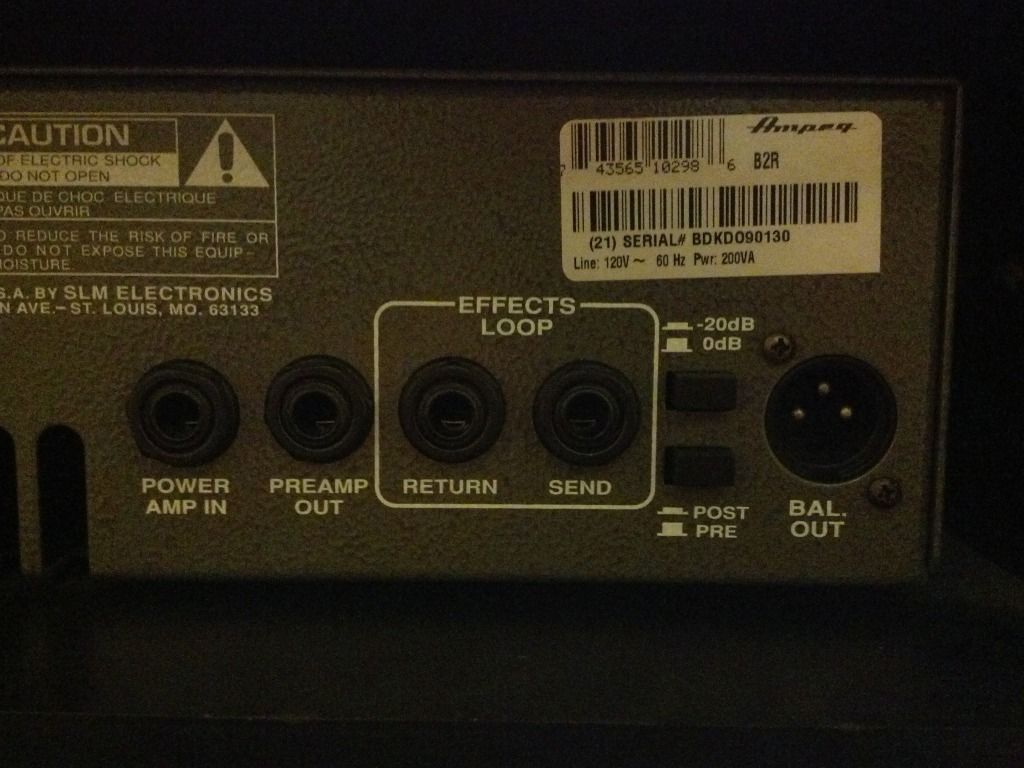 Some more of the 4.5XL: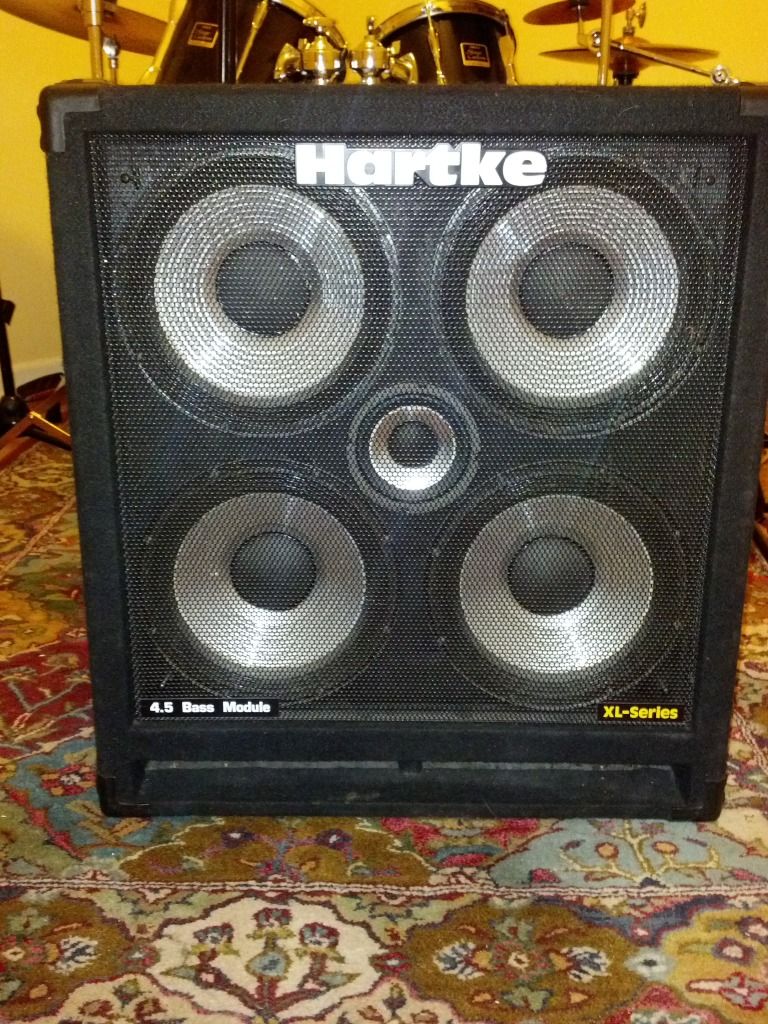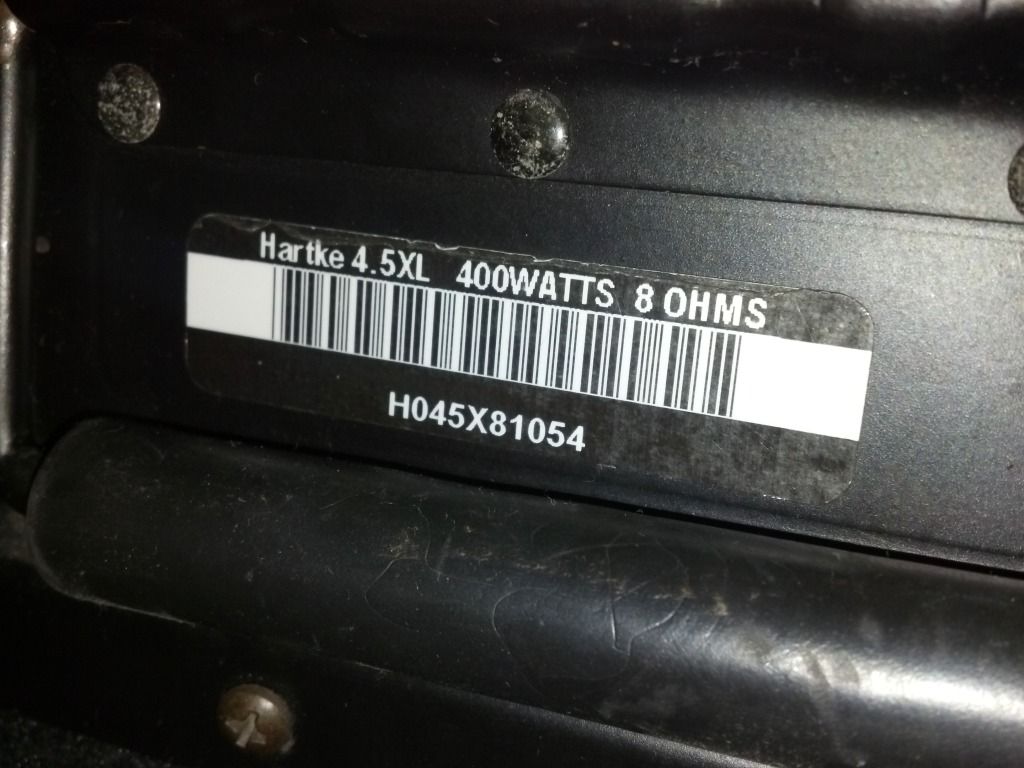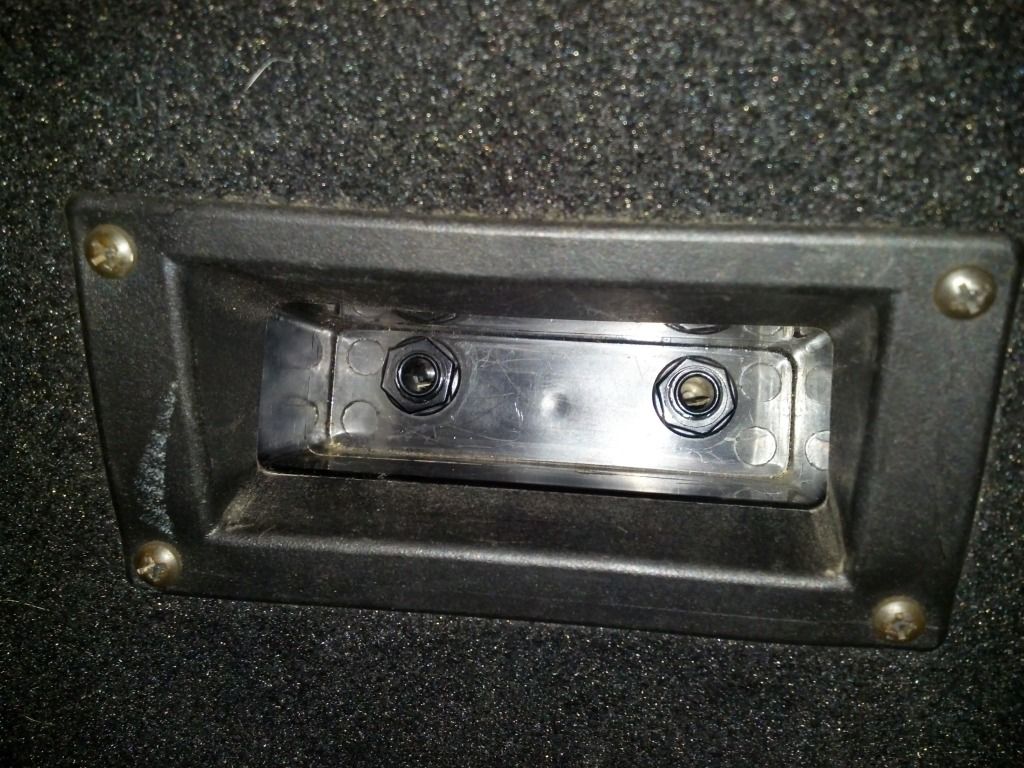 SPECS:
Ampeg B2R
Dimensions: 19 x 3.5 x 15
Weight: 15 Pounds
Balanced Line Out: Yes
Effects Loop: Yes
MOSFET Power Amp
RMS Power Output (4 ohms): 350 Watts
RMS Power Output (8 ohms): 200 Watts
Tone Controls: 3 band
Mid Tone Control: Ultra Mid
Graphic EQ: 9 Band
Other Features :
Input Pad
Peak LED Input Indicator
Defeatable Optocoupler Limiter
Pre/Post EQ XLR Line Out
Line Out Level Select
Variable Speed Fan
Hartke 4.5XL
Tuned, Ported Cabinet
Custom Hartke 5" Aluminum-Cone High-Frequency Driver
Four Hartke XL 10" Aluminum-Cone Bass Drivers
Power Handling: 400 Watts @ 8 Ohms
Frequency Response: 30 Hz To 12 kHz
Sensitivity: 99 dB @ 1 W/1 M
Voice Coil: 1.5"
Magnet Weight: 60 Oz.
Parallel 1/4" Inputs
Dimensions: 27"(H) X 24"(W) X 18"(D)
Weight: 99 lb.
PRICE: (PayPal or Cash)
Ampeg B2R w/ case - $250 - price drop!
Hartke 4.5XL - $300 - price drop!
Together $500 - price drop!
I won't ship... but I'll drive a couple hours to get it done if need be.
Items are located in Illinois 60012