All,
I just recently got this amp for a project that seems to be on the rocks. Of course I finally get it dialed in and pumping like it should and this group get's shaky. Oh well. YOLO. Hahaha...
The amp has been thoroughly serviced recently, including a full re-tubed and solder cleanup. It was done by the local amp guru here in Tucson. I have a generic steel chassis two button switch that will come with the sale. The ONLY thing that is wrong with the amp (...that I'm aware of. Again, it's only been back from a full service for two months) is the chassis screw on the right side of the front panel (the one in between the handle arms) is missing. Other than that, it's rock sold and all-holy POWERFUL...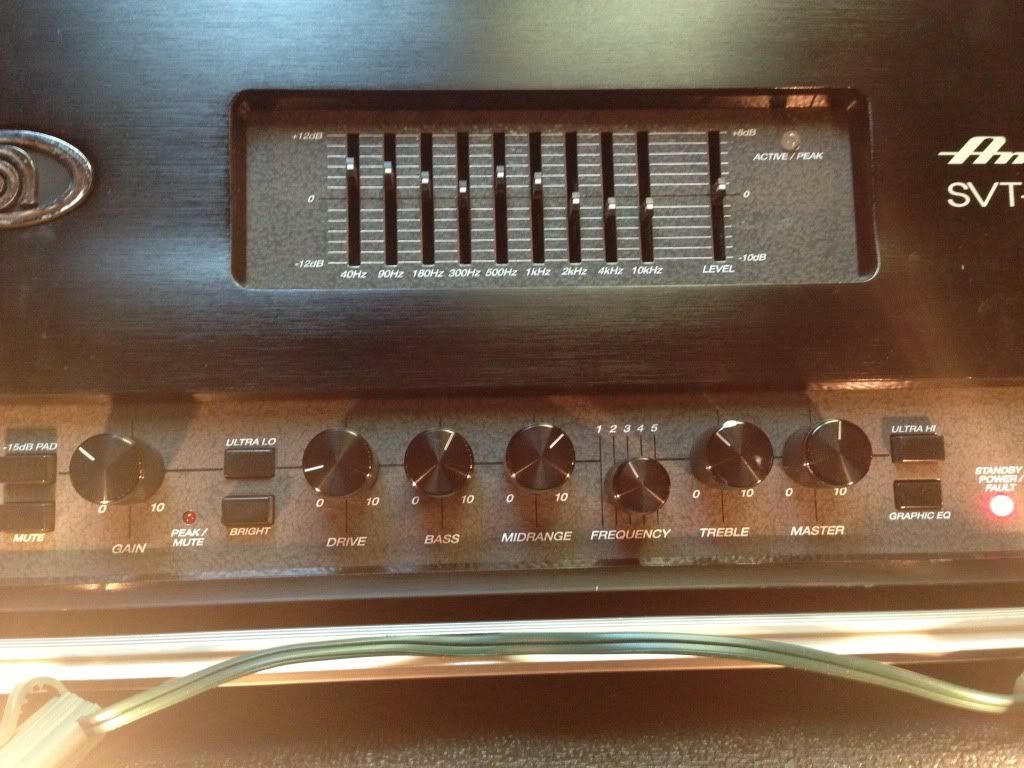 If you want better pictures, let me know. I'll be around the amp/cab come wednesday afternoon/evening.
Local deal only BUT I'll drive half way (up to 3 hours) for the transaction so that puts San Diego, NoAZ, and parts of NM into play. I may be in SD Thanksgiving weekend so you SoCal guys can keep that in mind if you are interested.
$1700 including the rack case, korg tuner, power conditioner and older Mesa Powerhouse 1000.
$1100 including the rack case, tuner and power conditioner.
$900 amp only.
Open to offers but not really interested in giving this stuff away so please keep that in mind before sending a PM.
The only amp trades I'm really interested in are a newer/updated Walkabout, or something Aggie (I'm looking for a more clean tube tone with a little grit.) I know for a fact the Walkabout has what I'm jonesing for...
Basses/guitars, I'm a Fender guy through and through so if you have any interesting/older color MIA standards (chrome/CAR red, natural, olympic white w/maple, tangerine, etc) vintage RI's, or anything else like that, let me know. Worst I can say is no thanks.