For Sale Only, Epifani PS 1000 single channel, class-D amp/head. Very powerful, super light (
13 POUNDS!
) and very flexible.
It is in great condition, it has been on very few gigs, as this was my back up amp to my RH 750.
The only cosmetic ding is on the top left corner on the rack eyelet (photographed). This doesn't effect the performance of the electronics nor sturdiness of the chassis.
Here specs from the website (more can be found
here
):
CONFIGURATION
Single Channel Preamp
Digital Poweramp
Epifani Switch-Mode Power Supply
POWER RATING
500+500 watt into 4 Ohms
1000 watts in Bridged mode into 8 ohms
INPUT IMPEDANCE
Passive 470k Ohms
Active 200k Ohms
SPECS
Amplifier Response 20Hz - 25kHz
Signal to noise 90dB
FEATURES
Passive/Active Input Select
Adjustable Input Gain with Peak LED
3-Band Shelving EQ
Treble Shift, Mid Cut Level Adjust
Mute, Master Volume
DI Out with Adjustable Level Control
Pre and Post EQ, Ground Lift, Tuner Out
EFX Sends, Returns and Blend
Speakon and 1/4" Output Connector
DIMENSIONS
3.5"h x 19"w x 11"d
13 lbs
And here are some pix: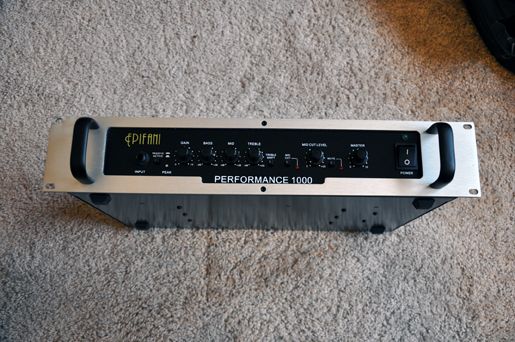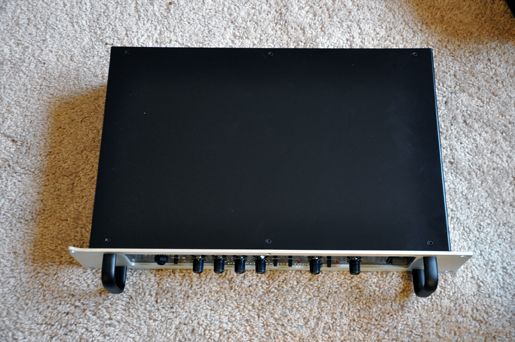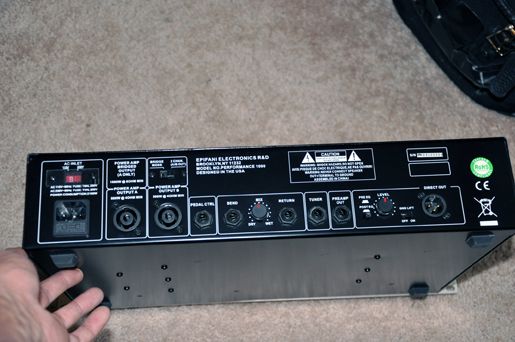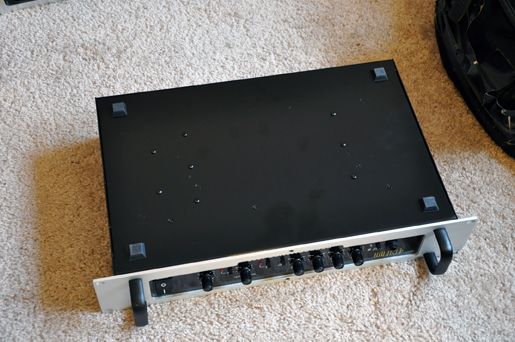 For sale only, no trades!
$620 Shipped (CONUS 48 states), via Paypal only.