I never thought I would part with this, but here goes. This is a fEarful 12/6 and matching 12Sub that I built exactly to Greenboy specifications. Another TBer did a "cut kit" for the wood, as I'm no woodworker. The cab was then assembled using PL premium glue, so these are sturdy cabs!
I built crossovers using specified components according to Greenboy's "cheap but good" crossover design. The 12/6 cabinet was built using the 18Sound 6ND410.
I also wired both cabs so that a toggle switch on the jackplate selects either standard "full range" mode, or "bi amp" mode. The speakons use the 4-conductor plug to support biamp mode. In "full range" mode, the cabinets connects to your head just as any other cab would with a standard speakon cable. In biamp mode, a 4 conductor speakon is required - I will include a such a cable that I used to biamp with a Carvin BX1500.
I also put a switch on the 12/6 jackplate for selecting the padding (attenuation) on the mid driver. The general consensus is to operate with padding off when the 12/6 is used with the 12sub, and padding on without the 12sub.
The grill is a 16 gauge aluminum in a silver finish. Cabs are coated with several layers of Duratex.
This stack sounds fantastic, there are no problems at all with it. As much as I love these cabs, I recently purchased two Baer ML112s that are a little better match for my tone goals at the moment.
The 12/6 weights about 44 lbs, and the 12Sub about 36 lbs. The kit for the 12/6 build would cost $580 at speaker hardware (with the 18Sound mid upgrade), while the 12Sub kit would be $384. You would still need to build, buy a grill, and finish the cab.
Save some $ and buy this pair for $800. Buyer pays actual shipping cost (CONUSA only).
Prefer to sell as a pair, but will consider separate sale of 12/6 and 12Sub if the pair does not sell within a week or so.
Here are some pics.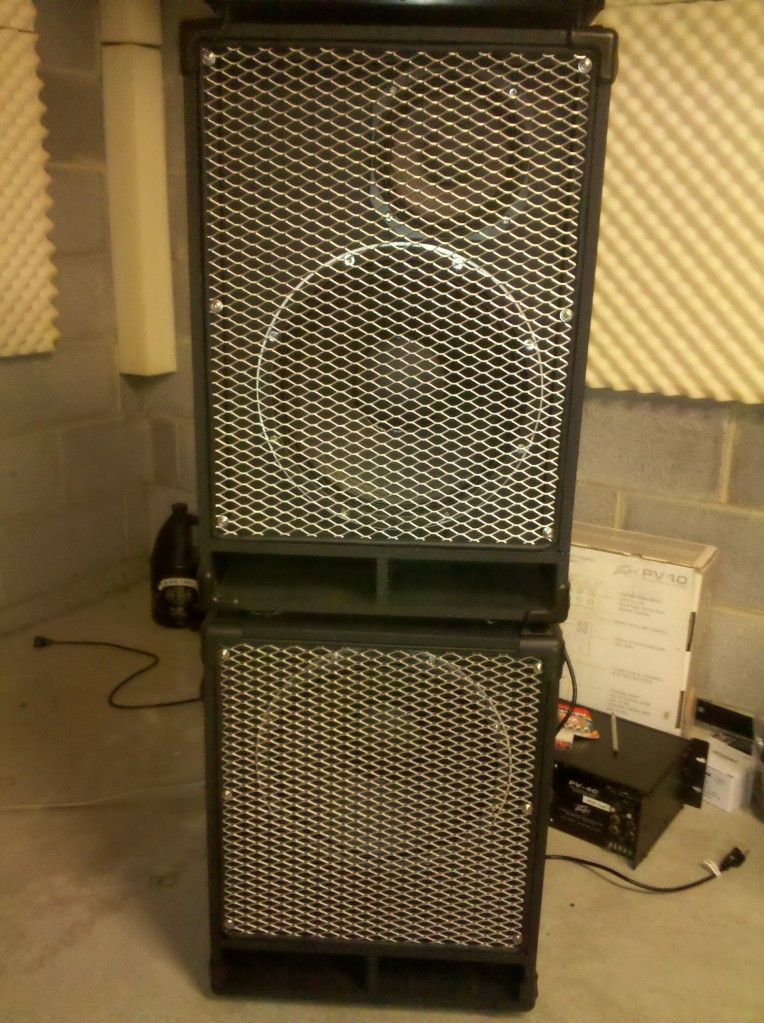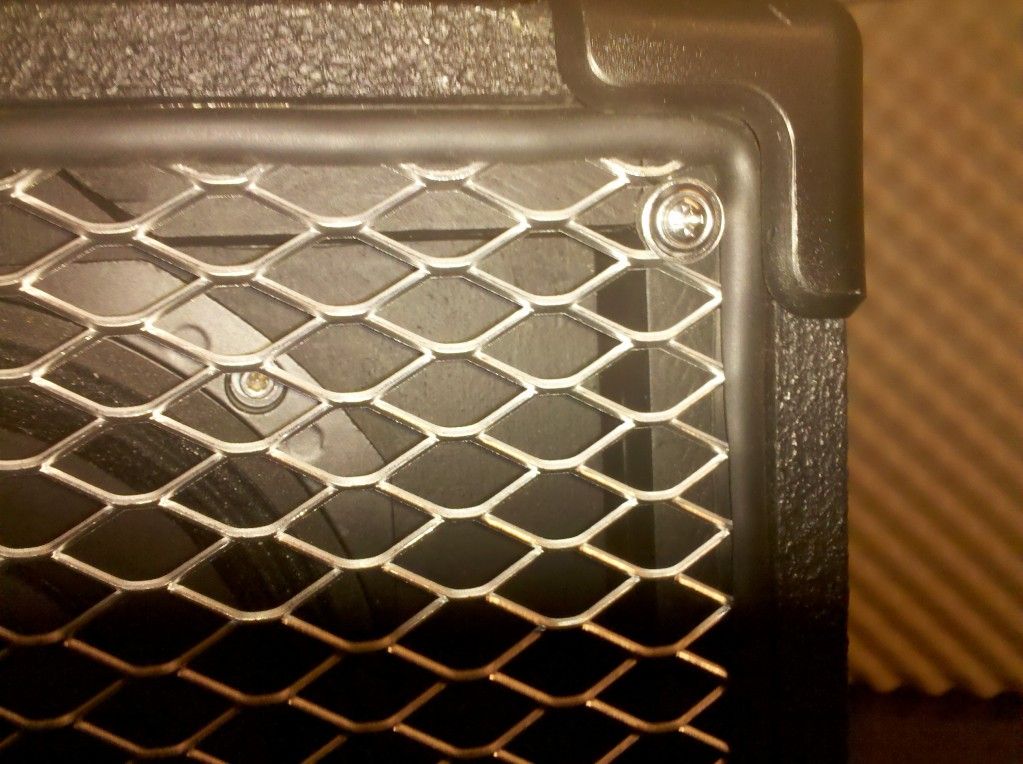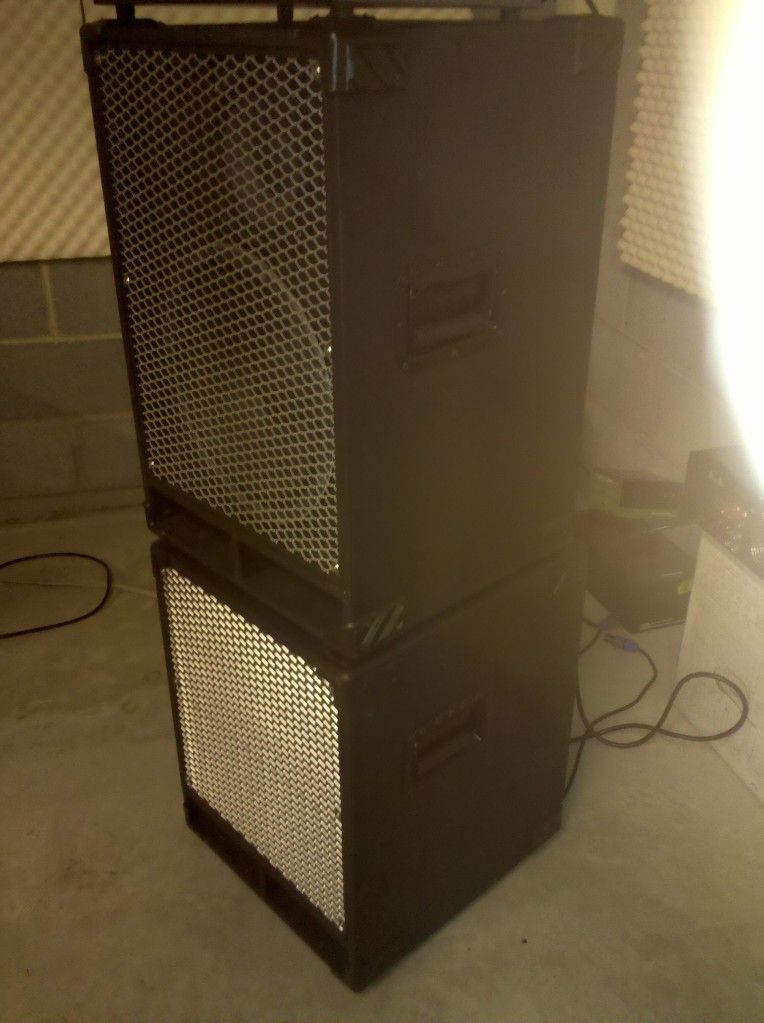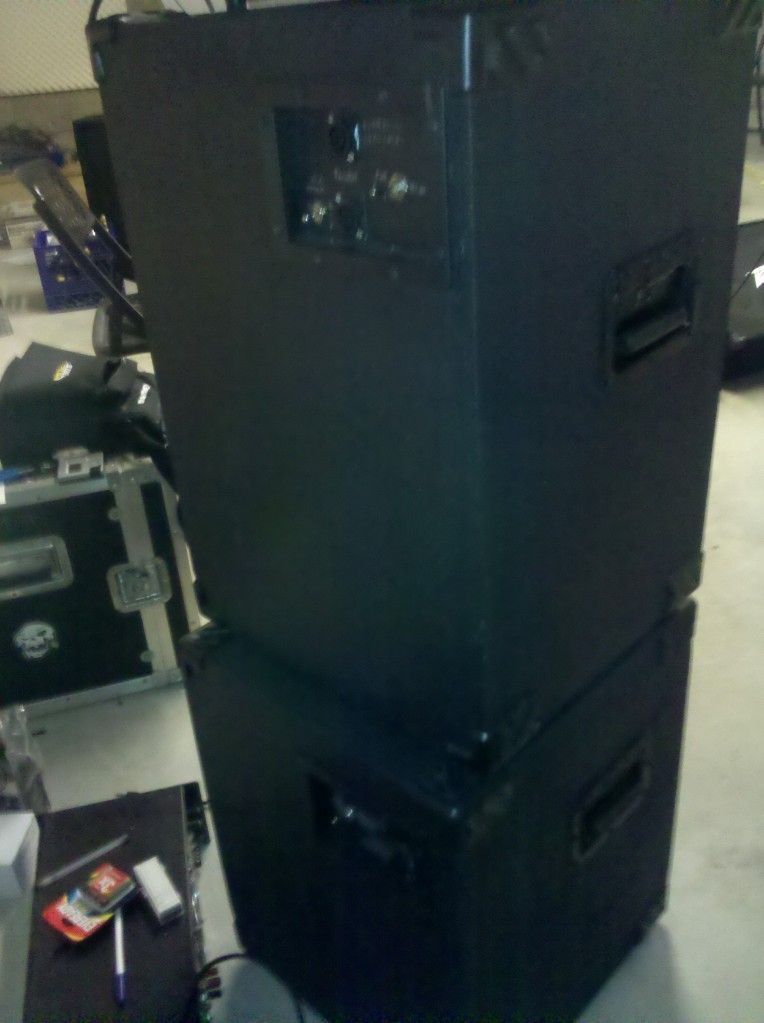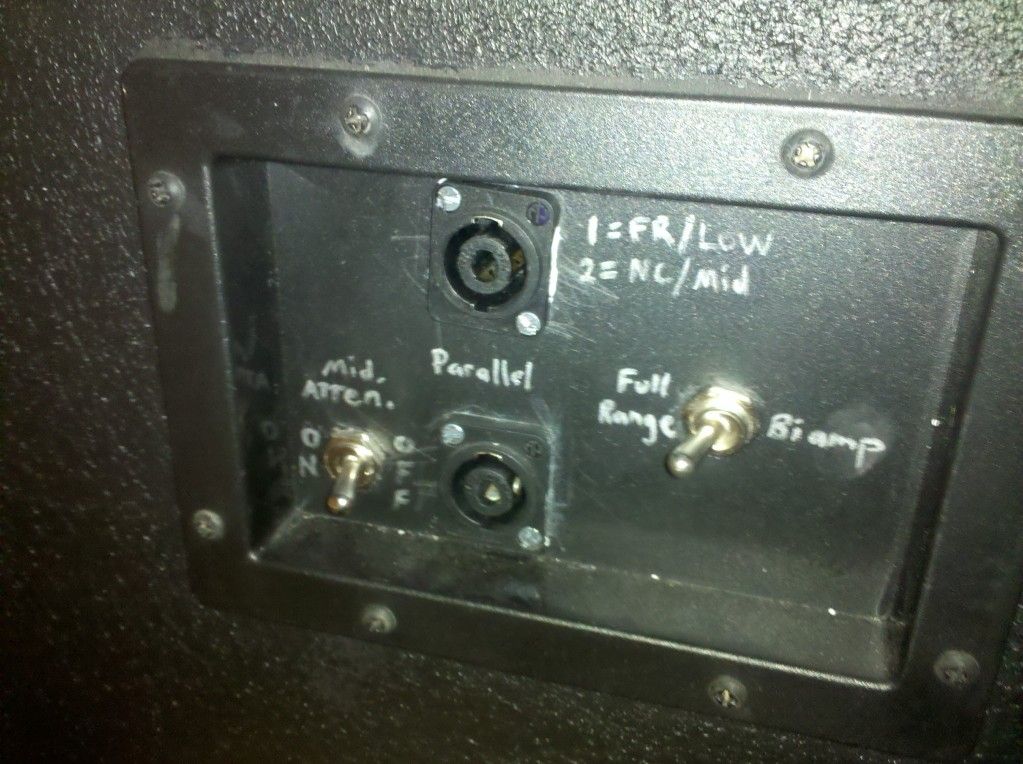 A pic I took during the build (woofer crossover mounted on shelf)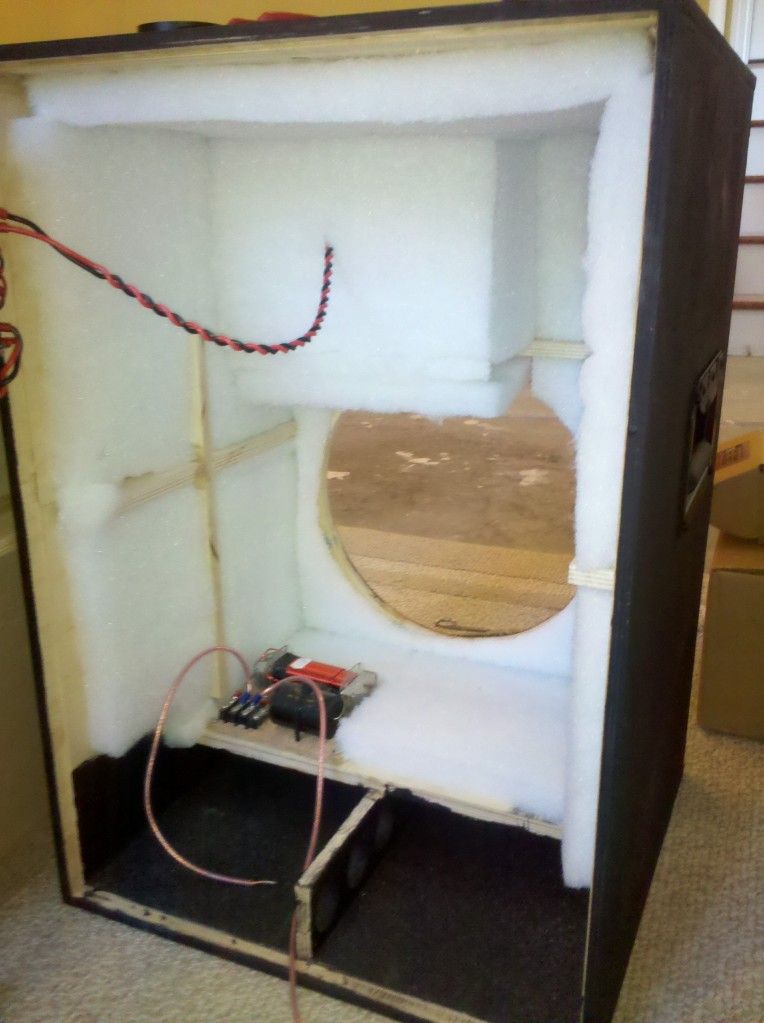 and a pic of the mid crossover (mounted on back of jackplate):