| | |
| --- | --- |
| falconspatriots | 09-02-2013 09:57 PM |
---
FS/FT BAREFACED COMPACT

FS/FT Barefaced Compact. Recently picked up here on TB. Sounds great. A/B with a Aguliar DB210 and I just prefer the warmness of the DB. The Barefaced kills with 600w at 8ohms. Weighing in at 27lbs this thing is stupid light. I figure I'm young and can handle the 66lbs :eek: the DB weighs.
::Slight damage done to cab in shipping. UPS gave us the run around for 2 months before I got this thing back from Claims. Damage has since been repaired as is documented in a recent thread. I was freaked out but the repair was very easy and the duratex went on like a dream. I also redid a couple of nicks that were made in the finish, so this thing looks great!! I have a decent amount of duratex left over that I will include for future touch ups...such a great product.::
Anyways while waiting for the claims process to finish I picked up the DB210 and fell in love. My lose is your gain!!! Get one of the few Compacts in the US, you won't be disappointed!!
Trades: Lakland 5 string basses, Aguilar DB 210 or 112 in Chocolate Thunder only!! Possibly other basses 4/5 or other 210/ 112 but probably not. Just throw some offers at me!!!
$600 plus shipping but I'd like to keep this local CT/MA/RI/NY
Not my pic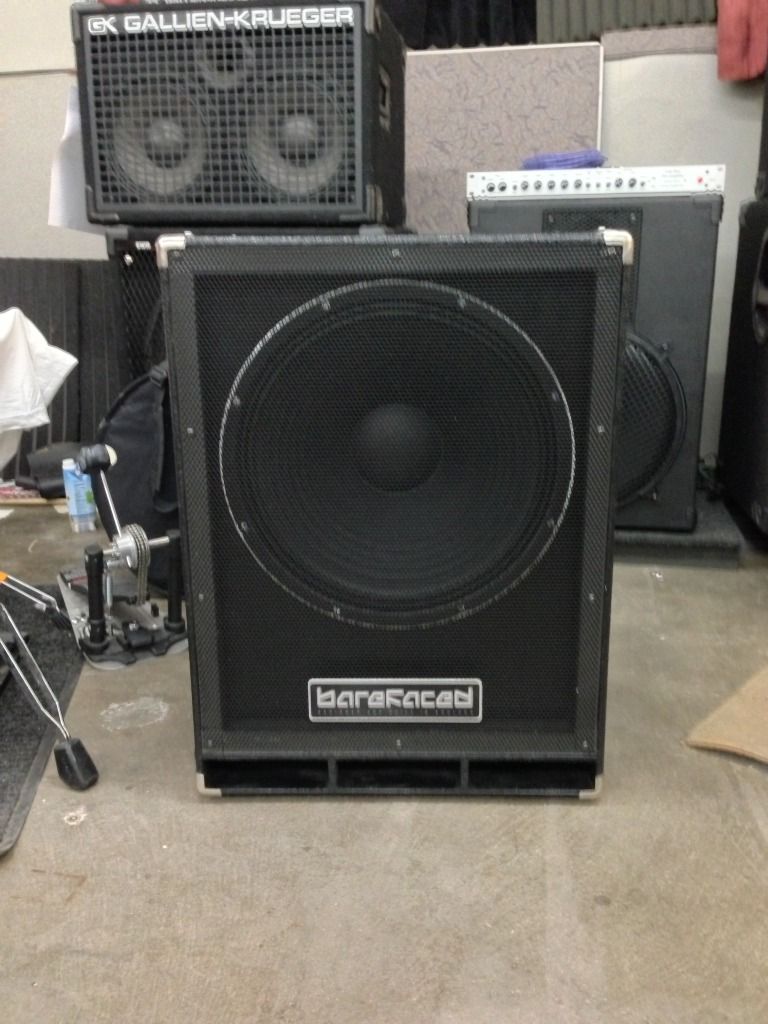 Pic taken yesterday
Pic of damaged area after repair, looking so puuurrdy
| | |
| --- | --- |
| falconspatriots | 09-04-2013 06:43 PM |
---
Got some offers but still holding out bump
| | |
| --- | --- |
| bassdrop | 09-06-2013 11:17 AM |
---
Paypal sent . . .
All times are GMT -6. The time now is

05:40 PM

.
Powered by vBulletin® Version 3.6.12
Copyright ©2000 - 2013, Jelsoft Enterprises Ltd.