FS: Genz Benz Streamliner 600, like new
---
Excellent condition, great tube amp sound and feel in a 6.5lb package, awesome DI and headphone out, and all the great stuff you expect from a Genz Benz. I have swapped the the tube in v1 with a JJ 5751, which is the popular swap for tightening up the boomy low end (I'll include the original JJ 12ax7). I bought this amp brand new only a few months ago, so there is still 2.5+ years left of warranty that can transfer to the new owner.
$500 shipped in the CONUS
SOLD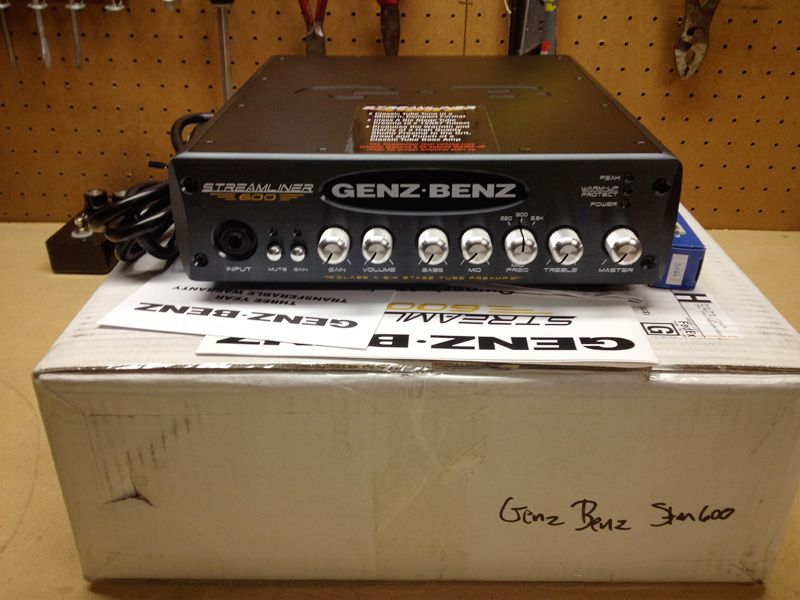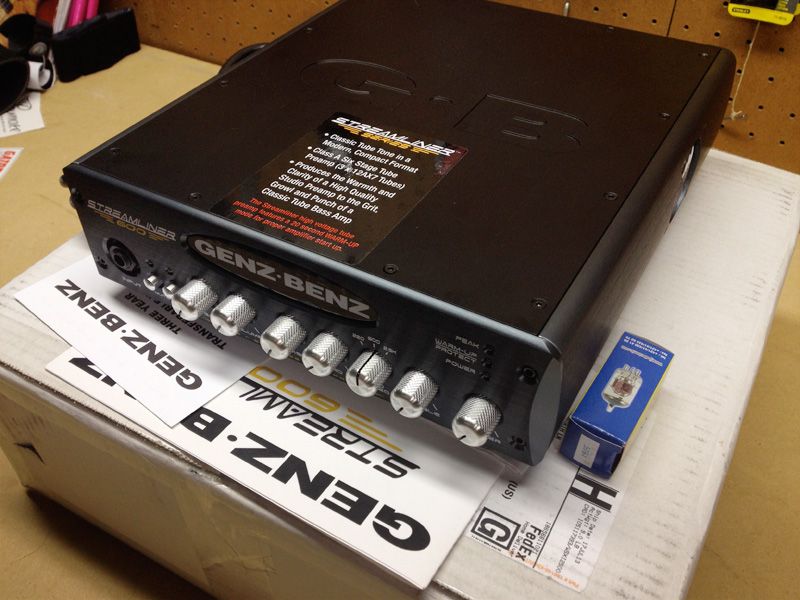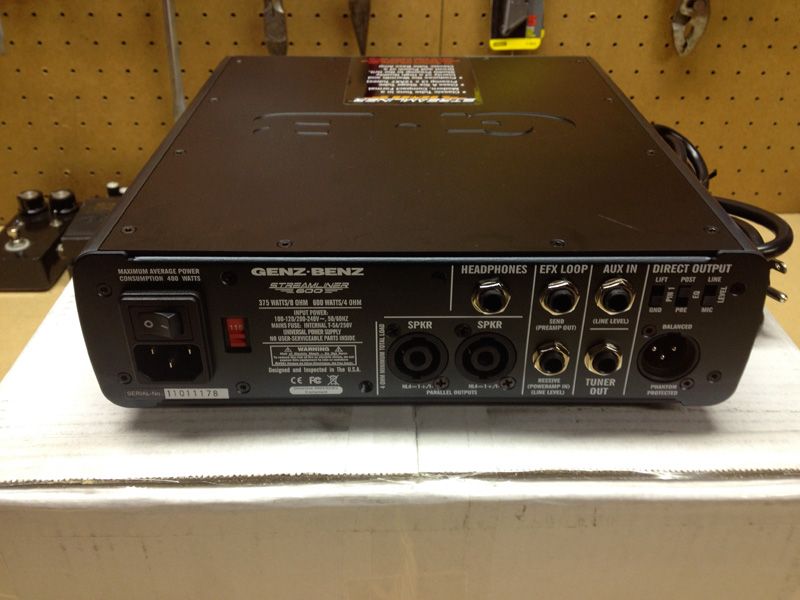 __________________
Eat all your veggies. And don't bang the dillies.
---
Last edited by jumblemind : 10-11-2013 at

07:37 AM

.